A park with a significant housing mix and activities for various target groups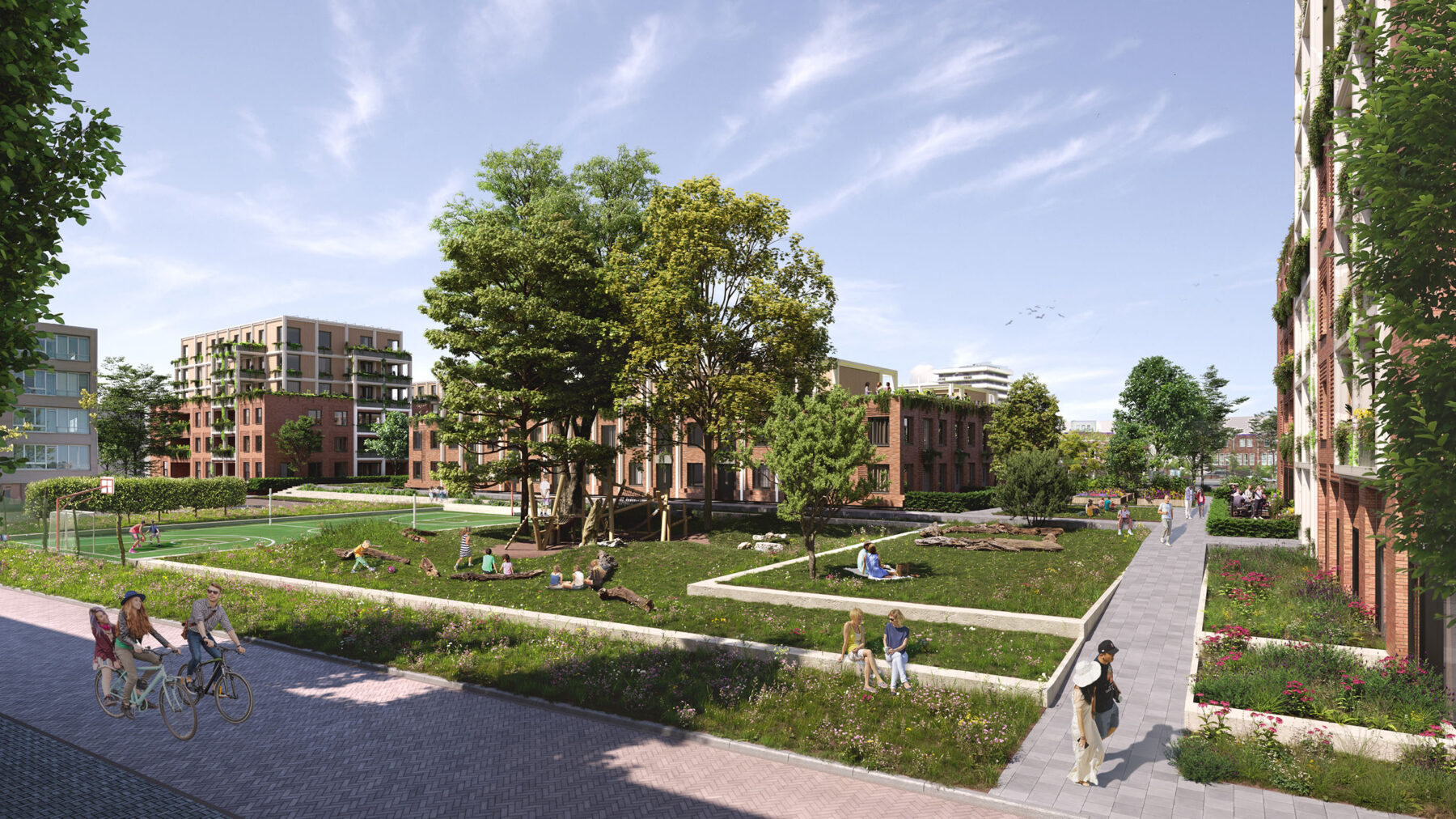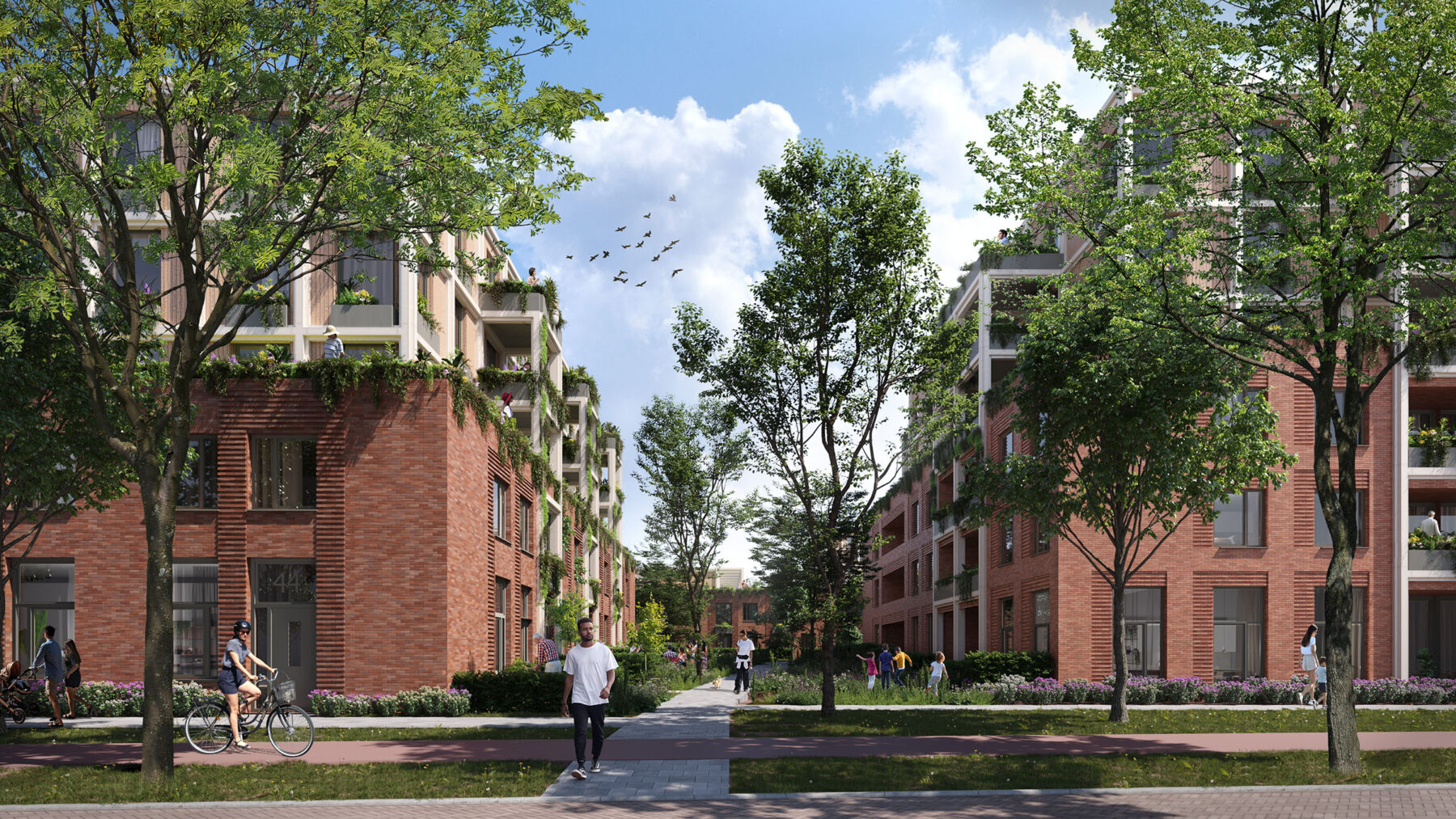 Redesigning existing social qualities
We divided the housing into five blocks, a translation of the surrounding architecture in which nature inclusiveness and timber construction are essential. The parking is located underground, underneath the blocks, giving the landscape plenty of space as it stretches across the parking garage. On the one hand, this creates a well-traversable area, and, on the other hand, it clarifies the divisions between public and private spaces. The park will feature dedicated spaces around the buildings for the different target groups, such as a playground, a sports field, a food garden and a wadi. This place forms the heart of the Nieuwland district.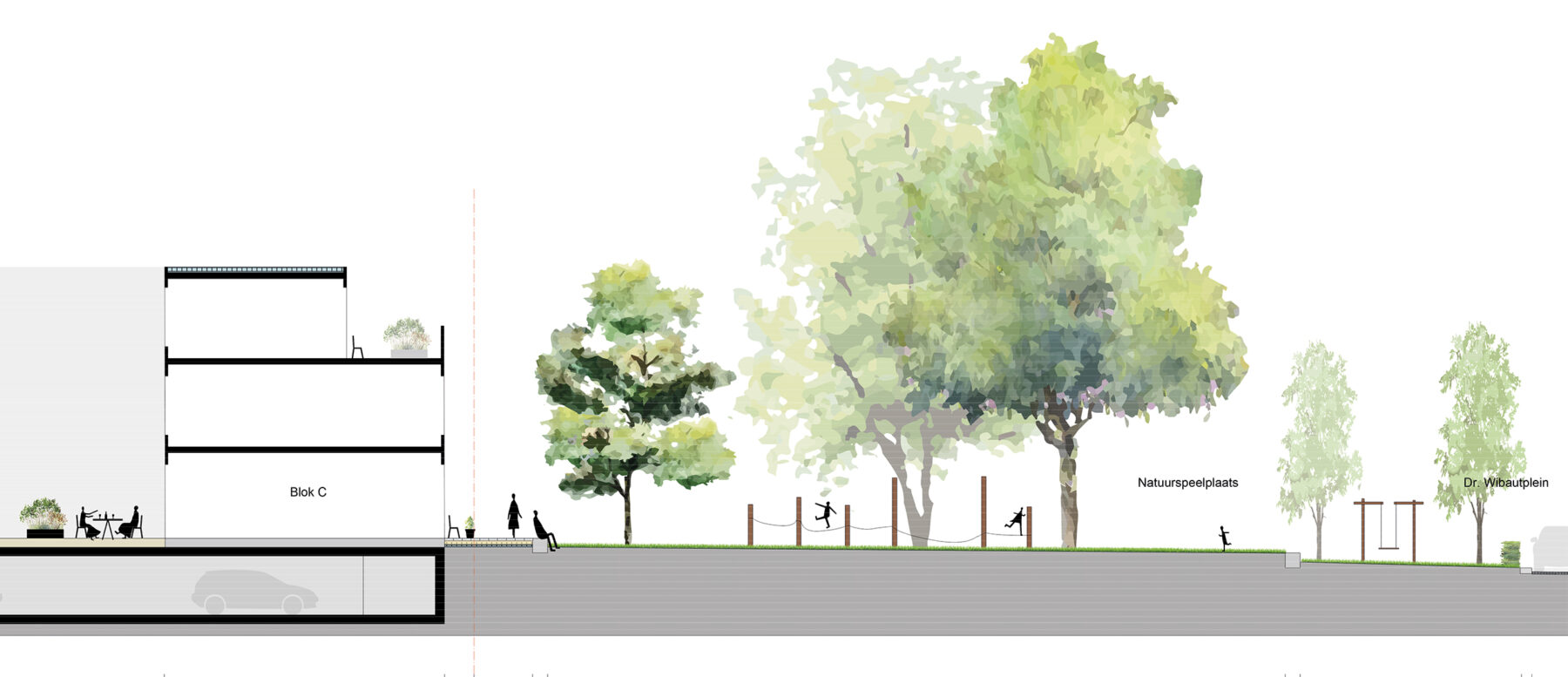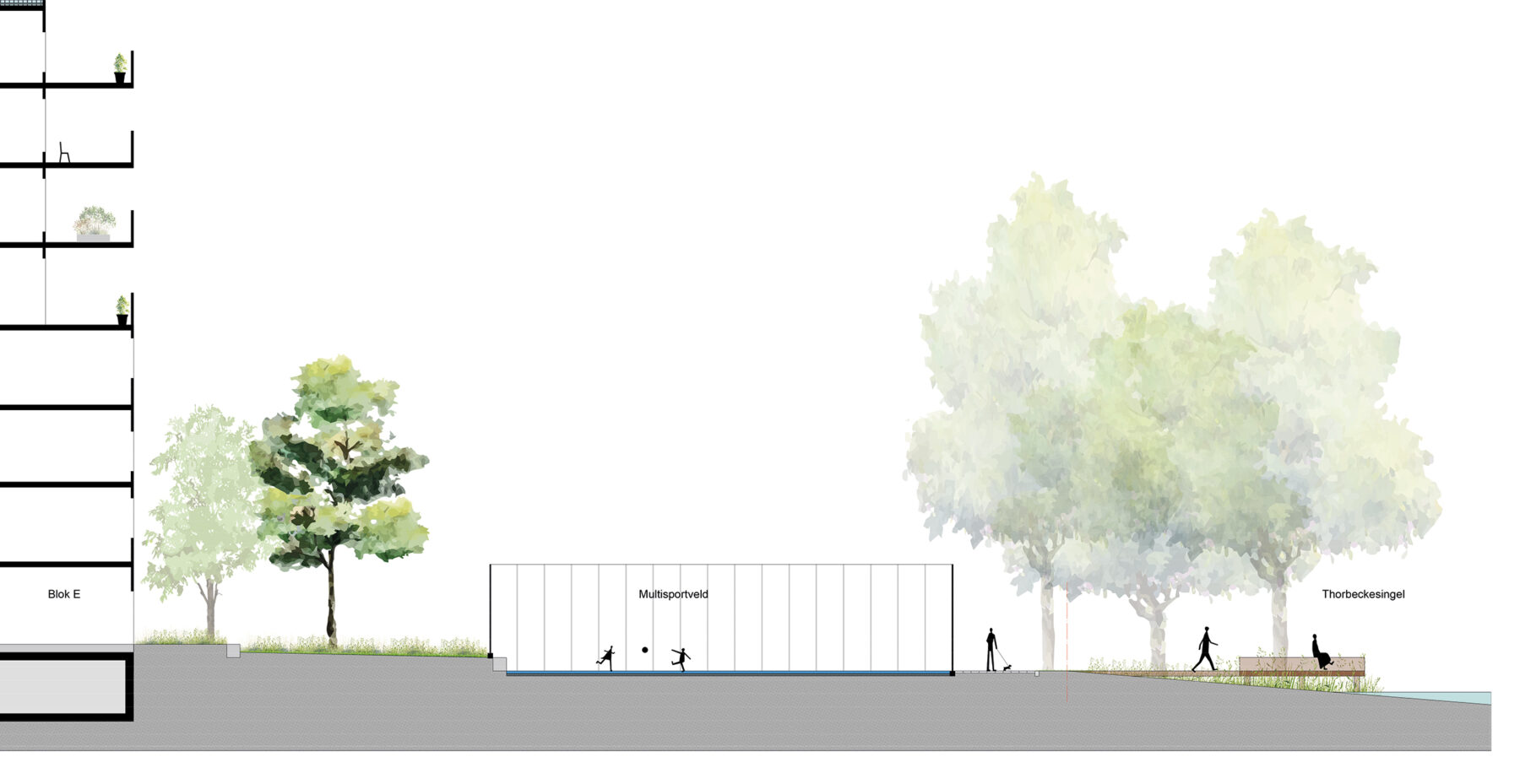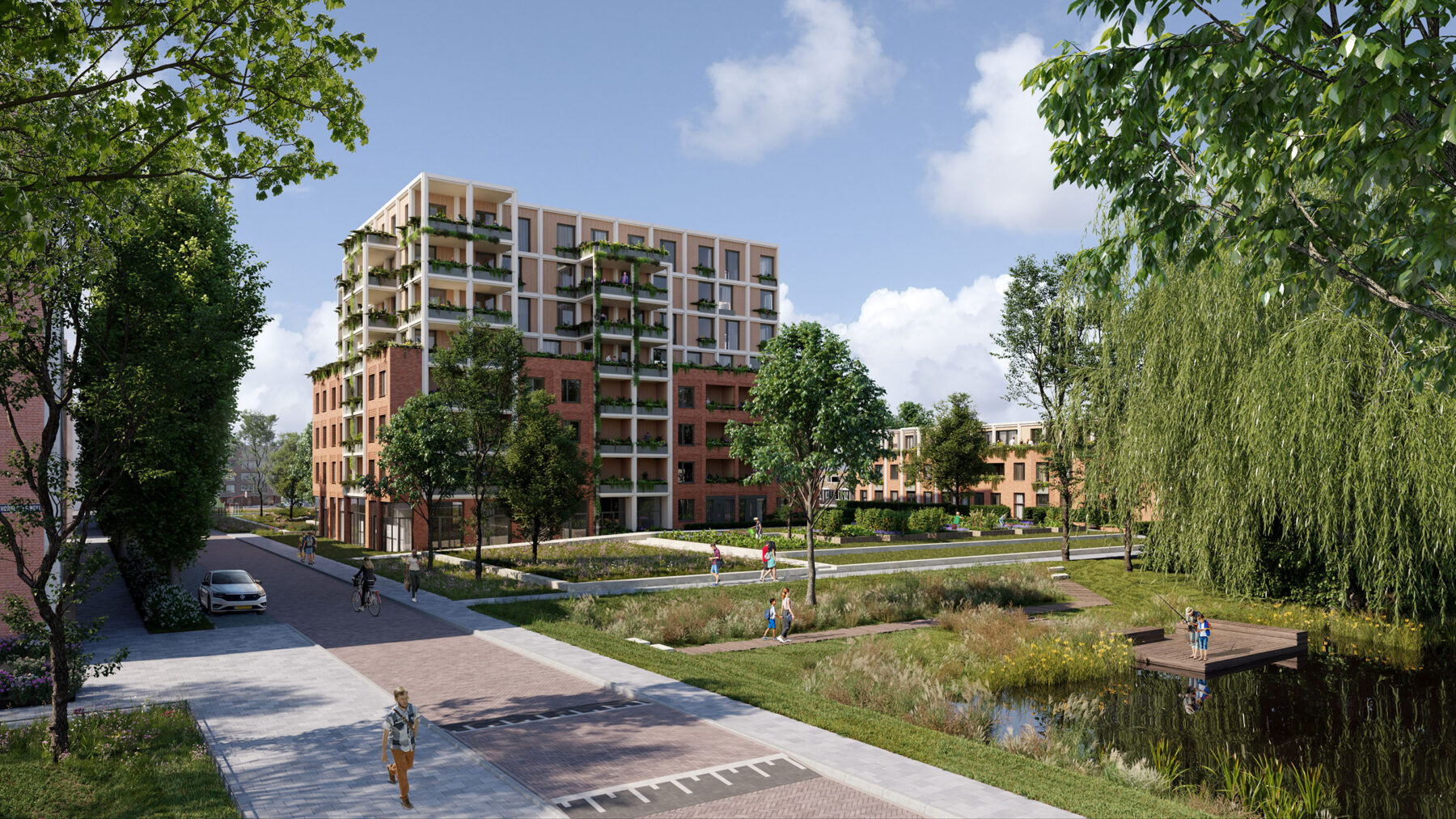 Want to dive deeper into our projects?
Margot can take you on a tour.