The reason why I chose an internship at ECHO is the versatility that the agency offers
Matt and Sarah did an internship at ECHO for six months in 2022. Matt was in his third year Bachelor at the TU Delft and Sarah in her second year Master at the TU Eindhoven. We asked these great people how they experienced an internship at ECHO.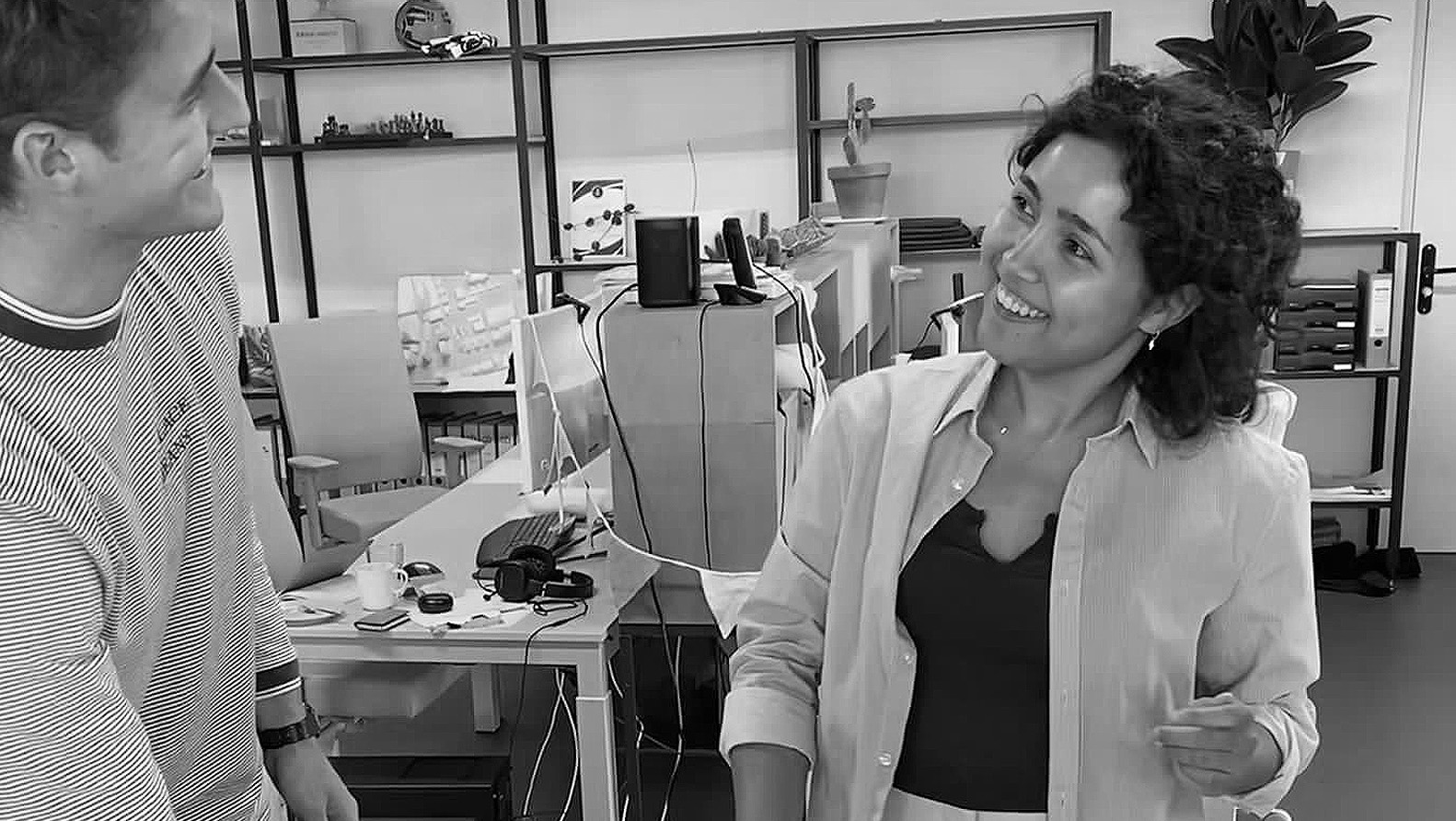 Matt says: "The main reason I took up a traineeship at ECHO is the versatility the company offers. The traineeship gives me a chance to learn how things work in practice. One day I'm working up drawings, and the next, I'm in a consultation with the client!" Sarah adds to this by saying: "What attracted me to the traineeship was that I could learn from the professionals. While busy, you are working on your personal skills without realising it. Besides, it's great to be involved in everything as a trainee. We are really part of an enthusiastic team! "
'Something that we rarely applied before starting our traineeship is done a lot in our office: designing by drawing. At ECHO, we have truly learnt that the pen and sketchpad are extremely valuable designing tools that can be applied at all stages of the process. It's an iterative process in which you don't have to be afraid of making mistakes! And there are always colleagues who are happy to give you feedback and help you take your work to the next level."


Would you also like to do an internship at ECHO? Click here for more information.