A green and social park environment where people enjoy living together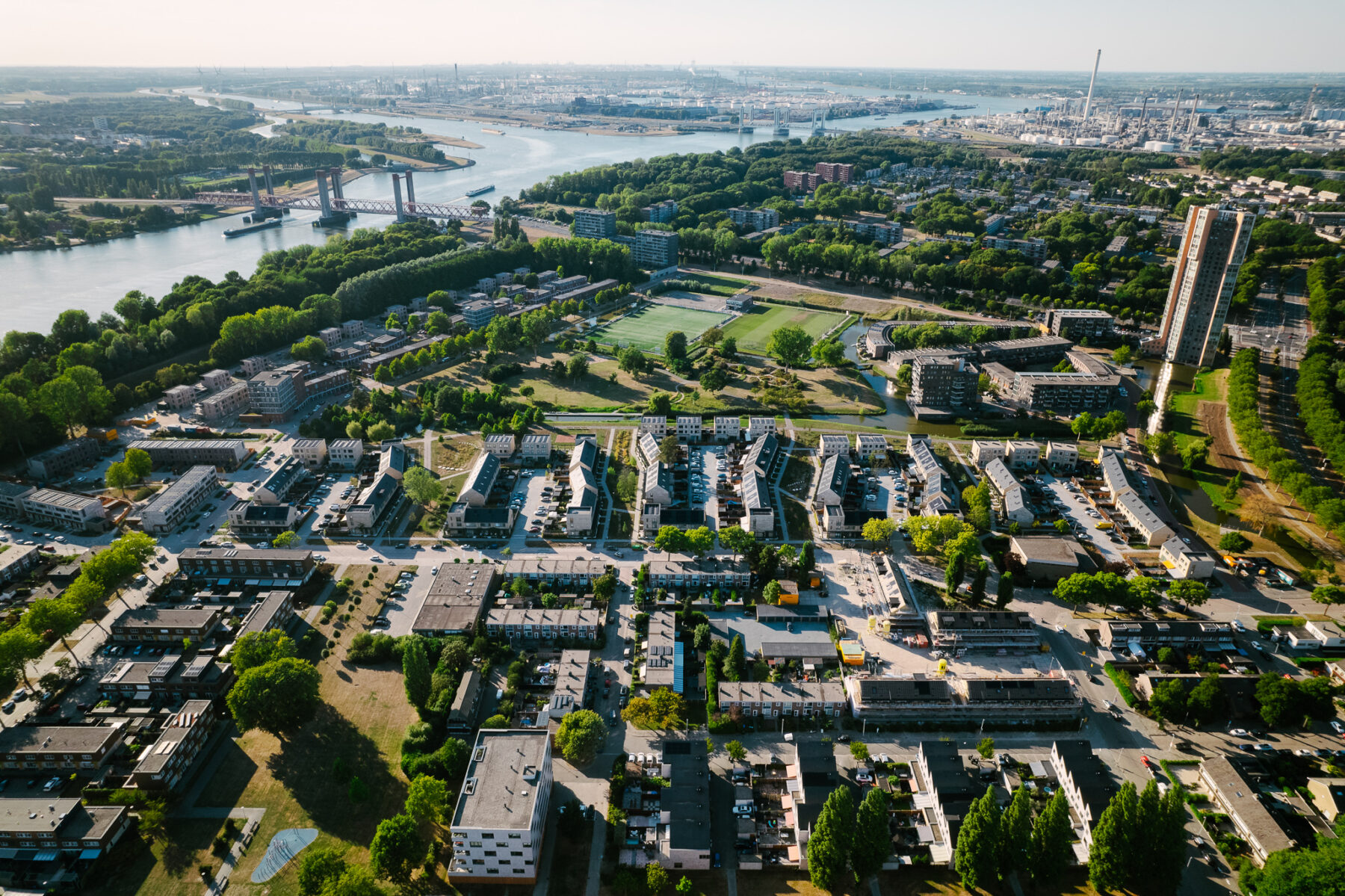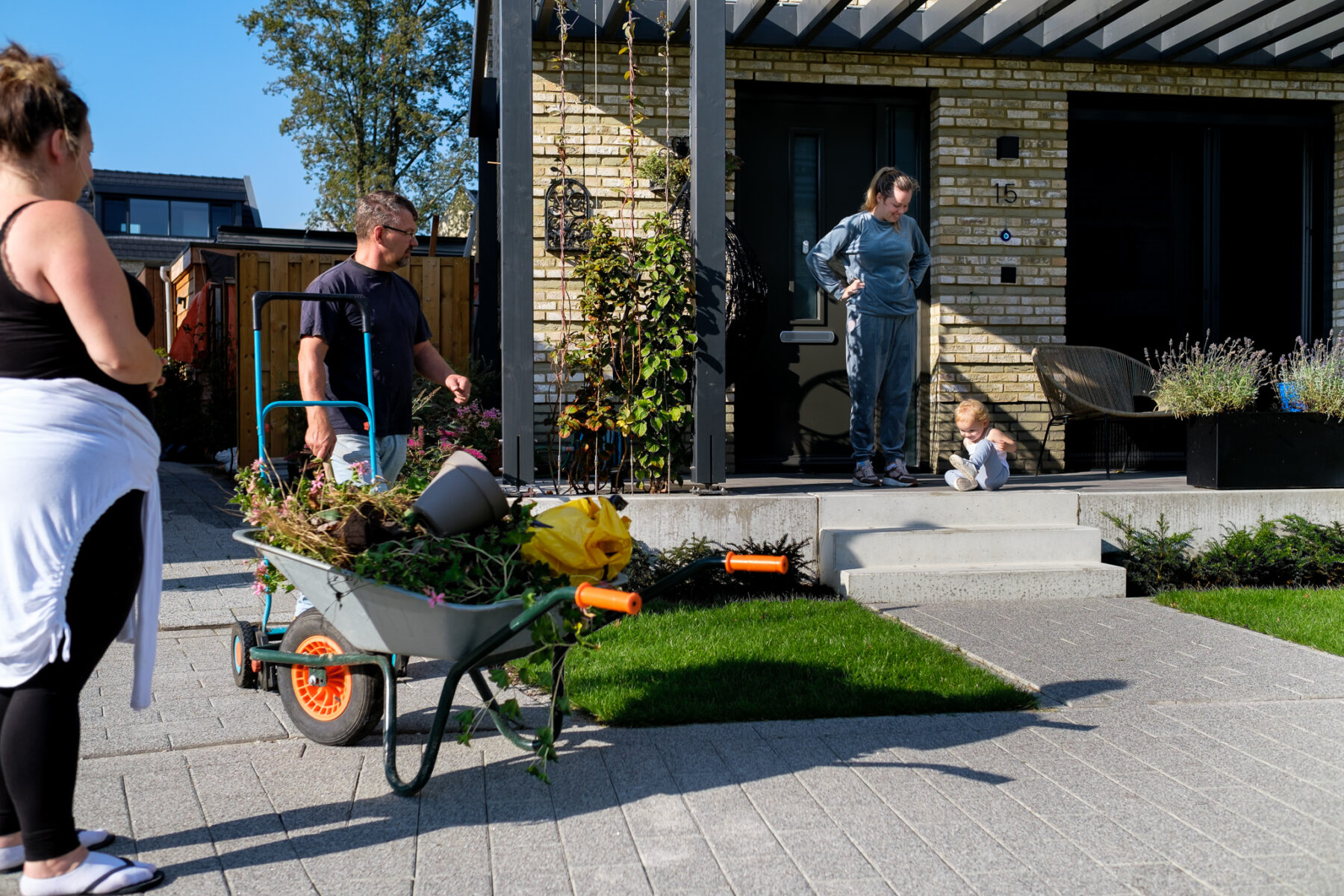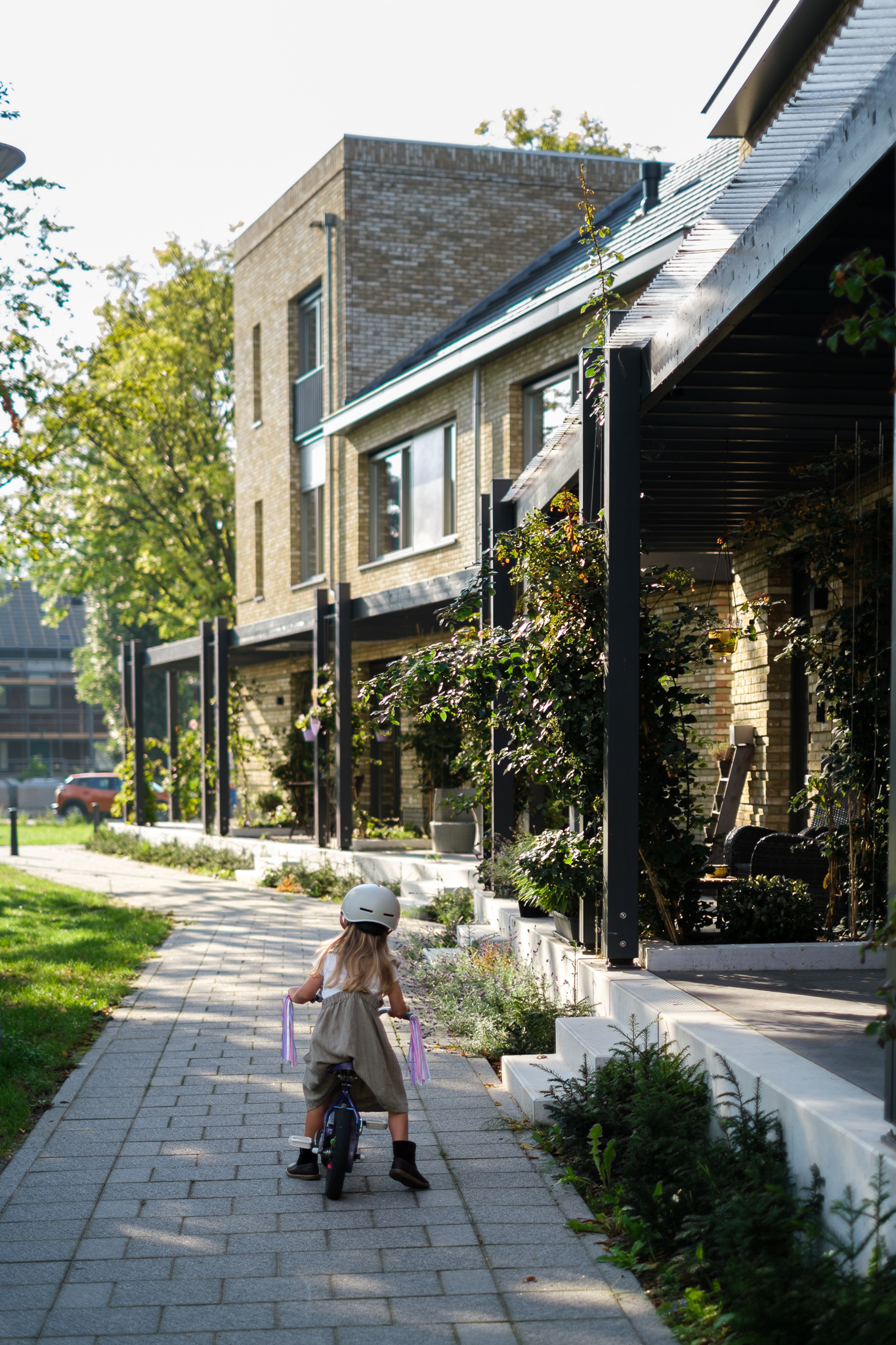 The perfect symbiosis between urban planning and landscape
The tract and row housing design from nearby Meeuwenplaat was the starting point that ECHO urban design used to create a contemporary structure within the park courts.That not only ensured a sense of security but also allowed us to build around the 12 large mature trees and centralise them in the design. It is well-known that greenery in an area increases well-being and mental relaxation. However, old, diverse and mature trees contribute to a sense of authenticity and raison d'être that immediately imbues the new residential area with atmosphere.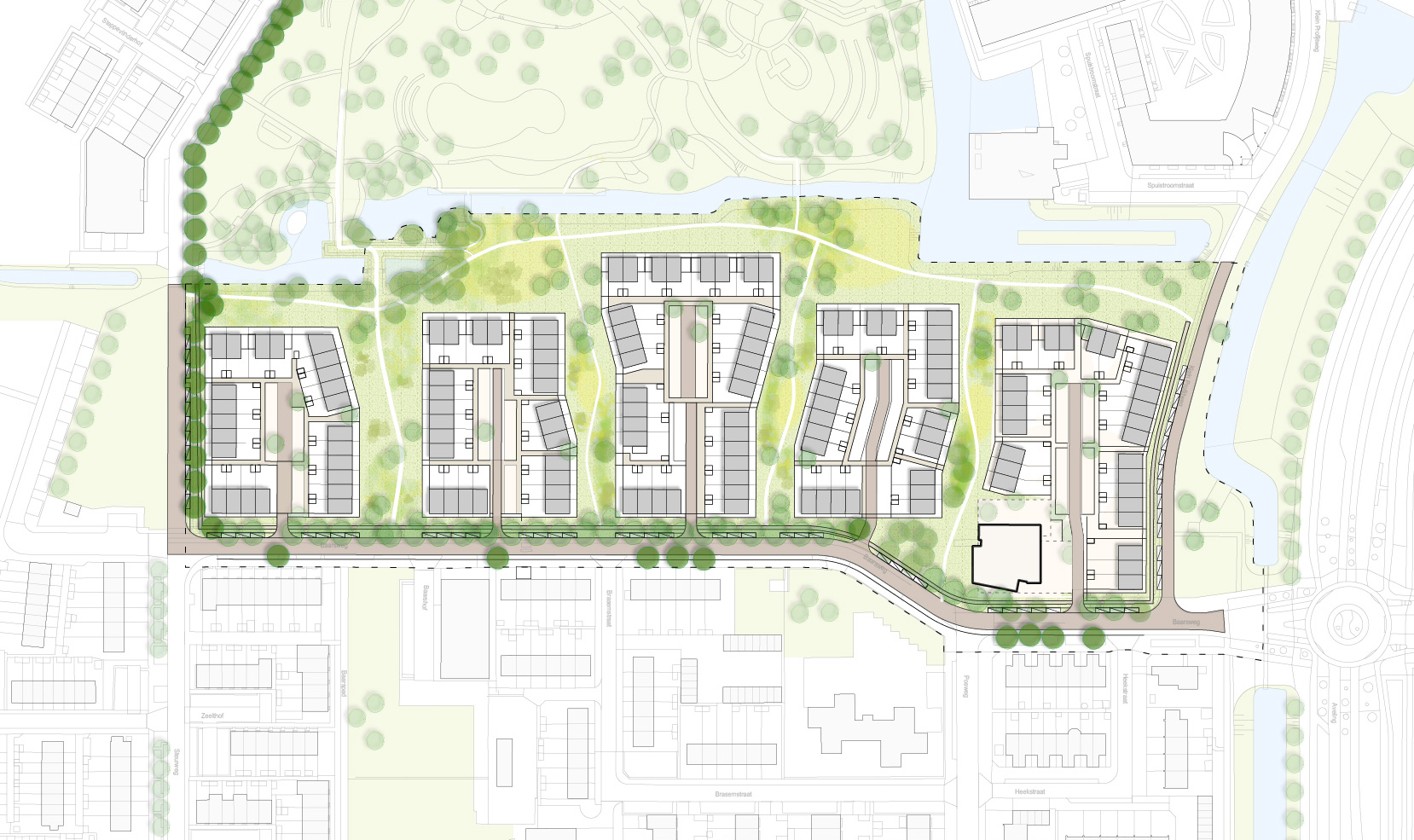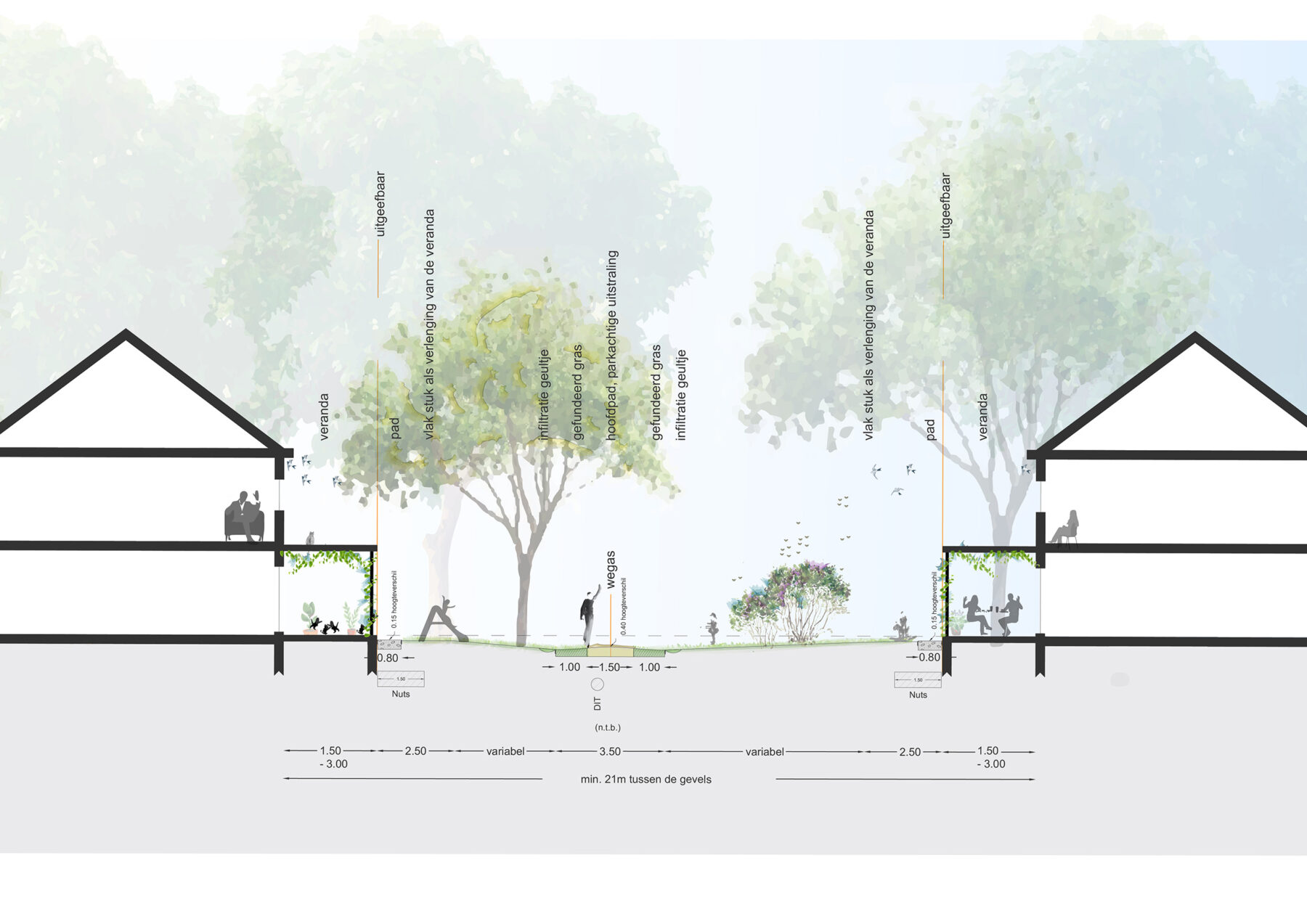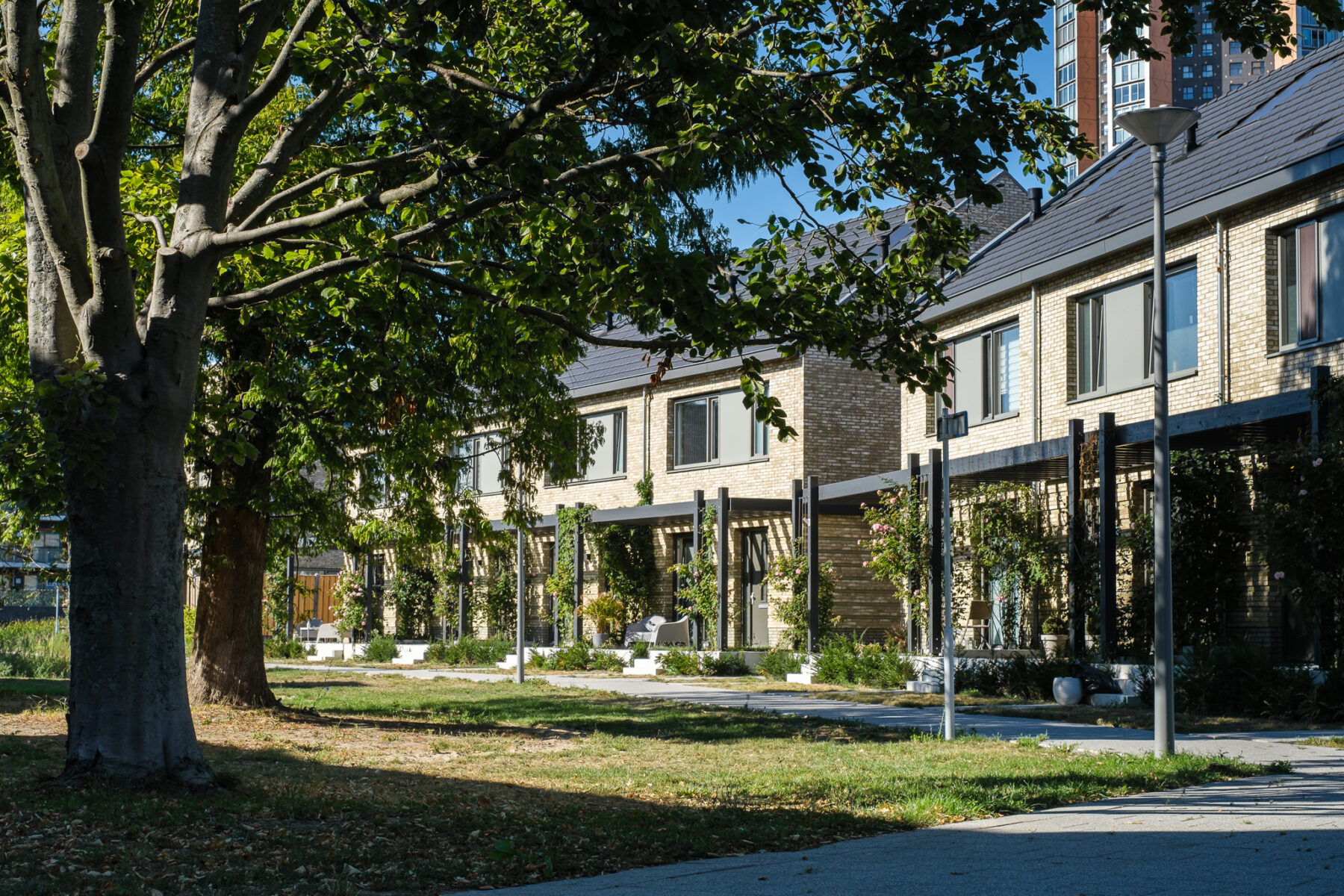 The buildings, architecture and people are all guests; the landscape is the hos
The image-quality principles of the architecture focus on the connection between landscape and urban planning. Natural materials, a simple design, and expressive verandas that speak the same language throughout the residential area. The tract housing is accentuated by creating flat-roofed houses at the corners.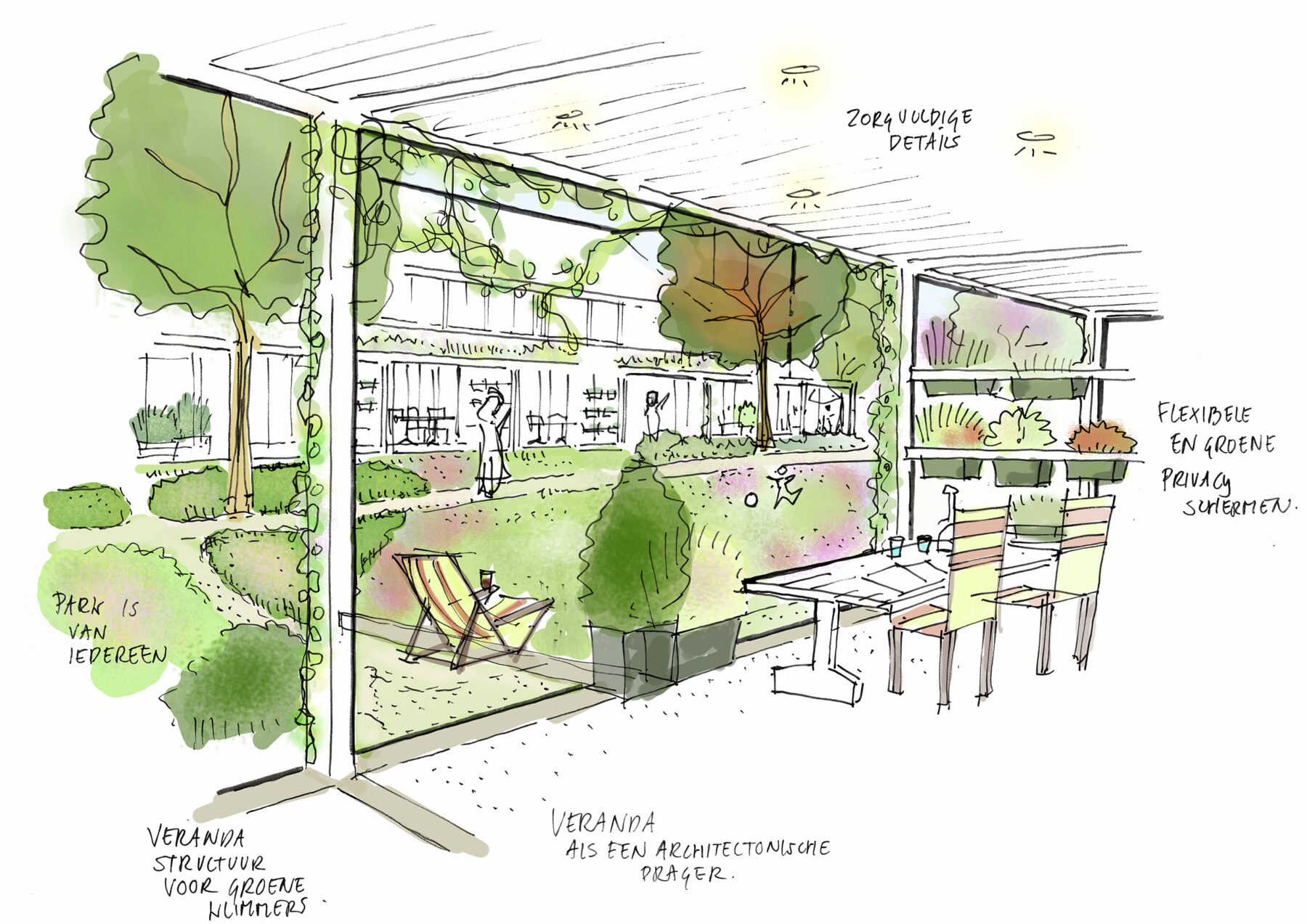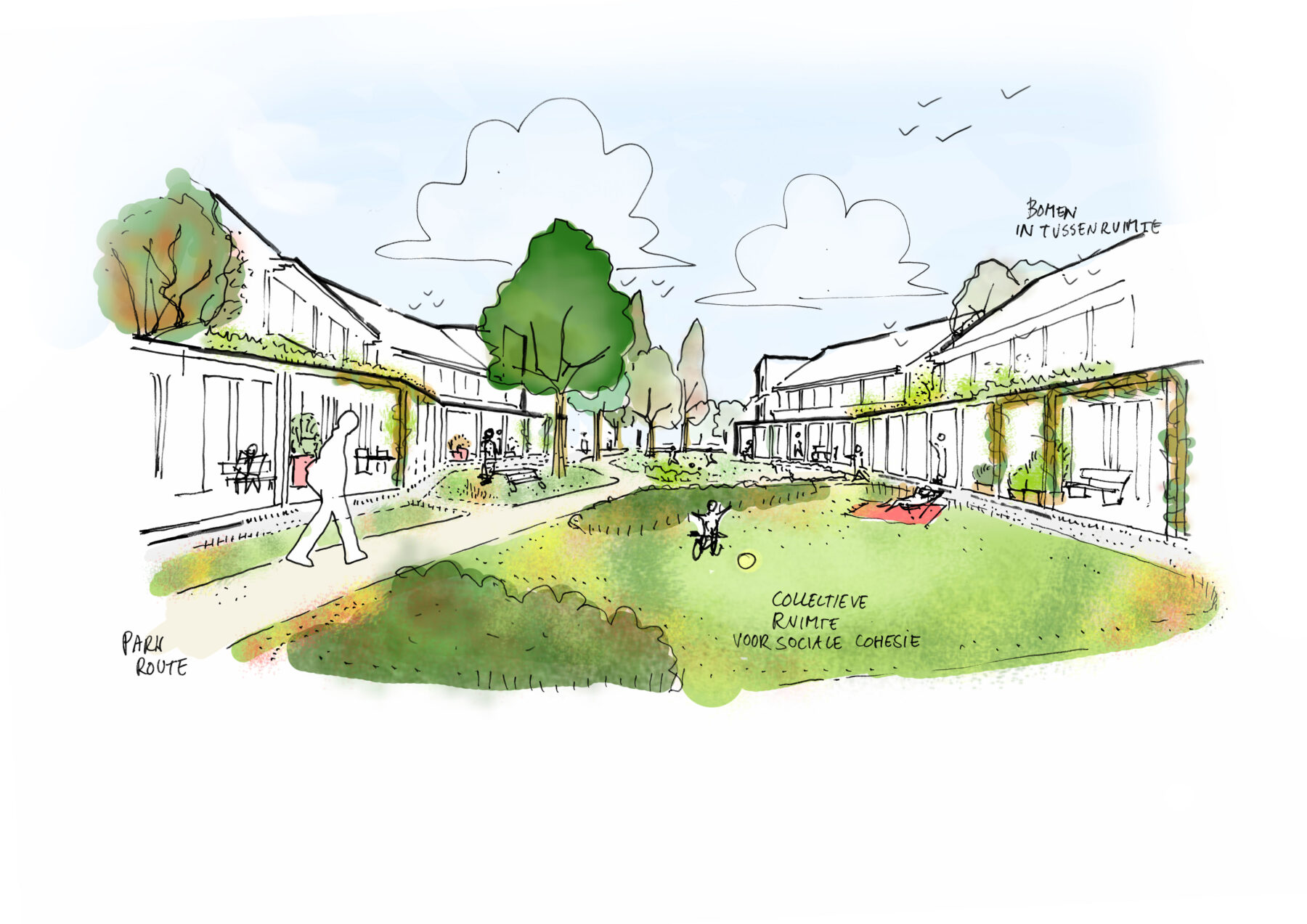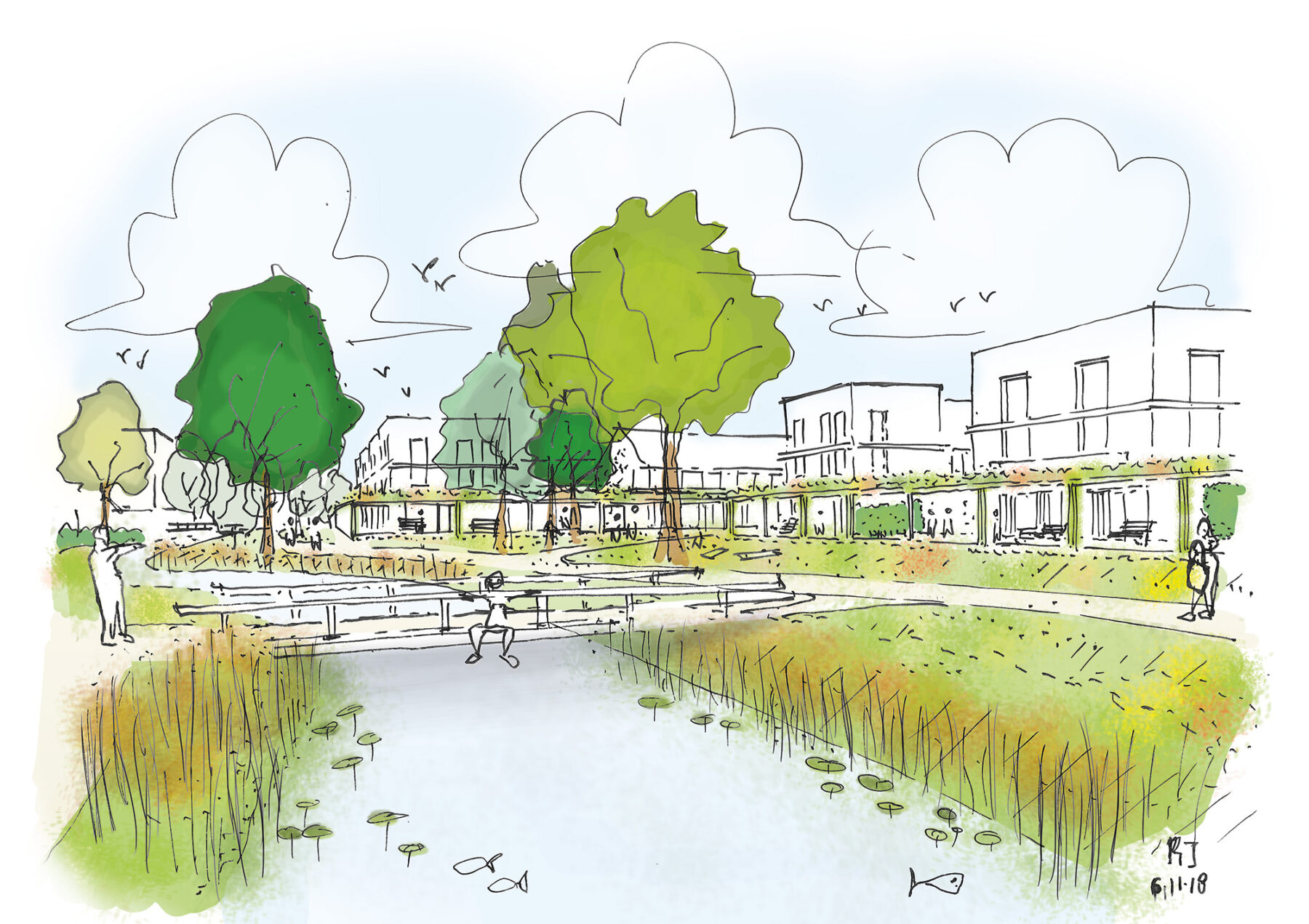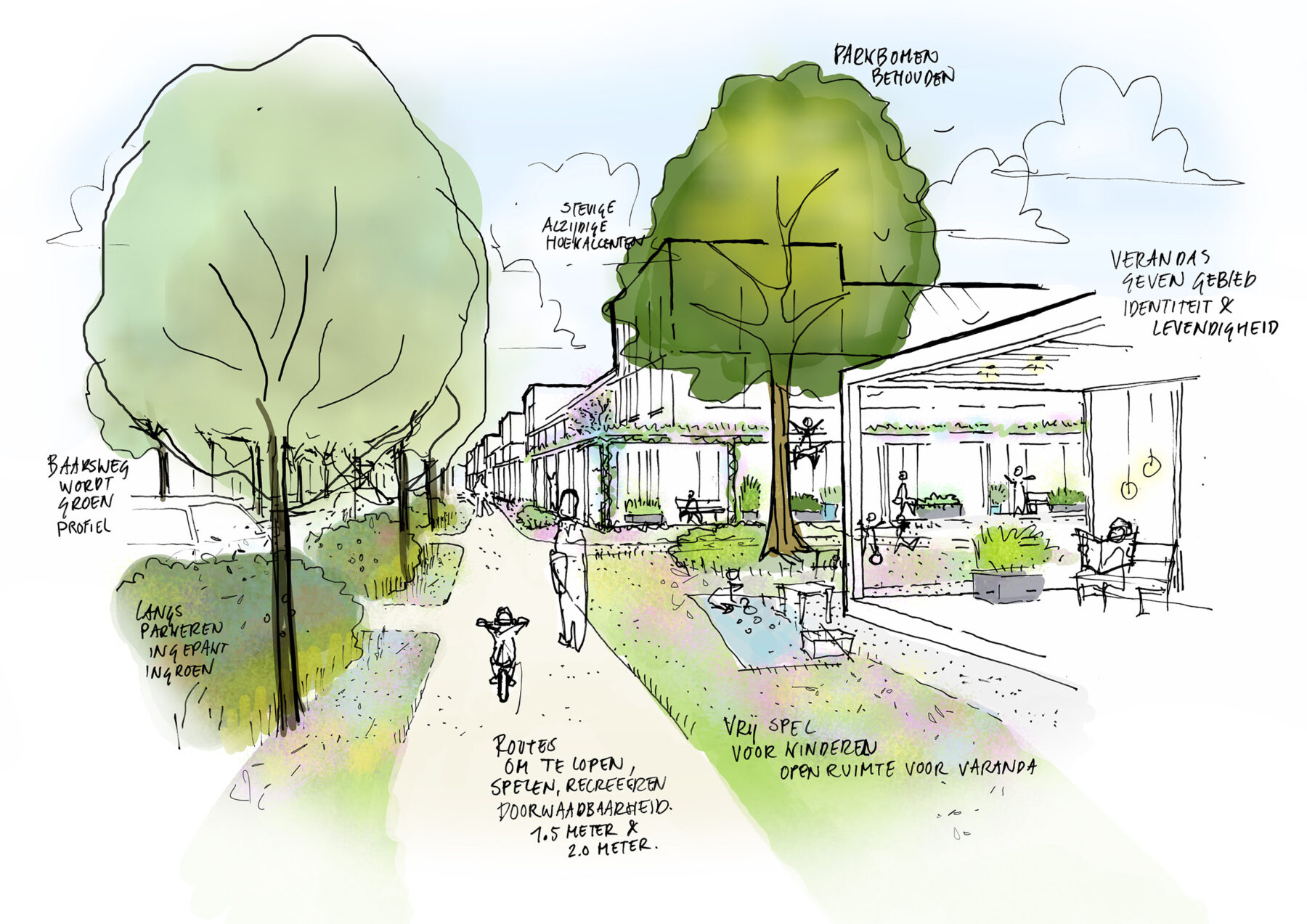 Details
The attention paid to the transitions lies in the details.The front gardens are slightly raised, and people can choose how they materialise these. The raised plateau includes a planting area with mature soil to establish proper growing conditions for vertical greenery. The greenery grows onto the veranda via steel cables, creating a green and lush image in the park courts. By having people live on a slightly elevated level, we ensure sufficient privacy in the direction of the park. The steps leading to the park are flanked by a border of greenery, where people are free to plant any plants as and how they wish.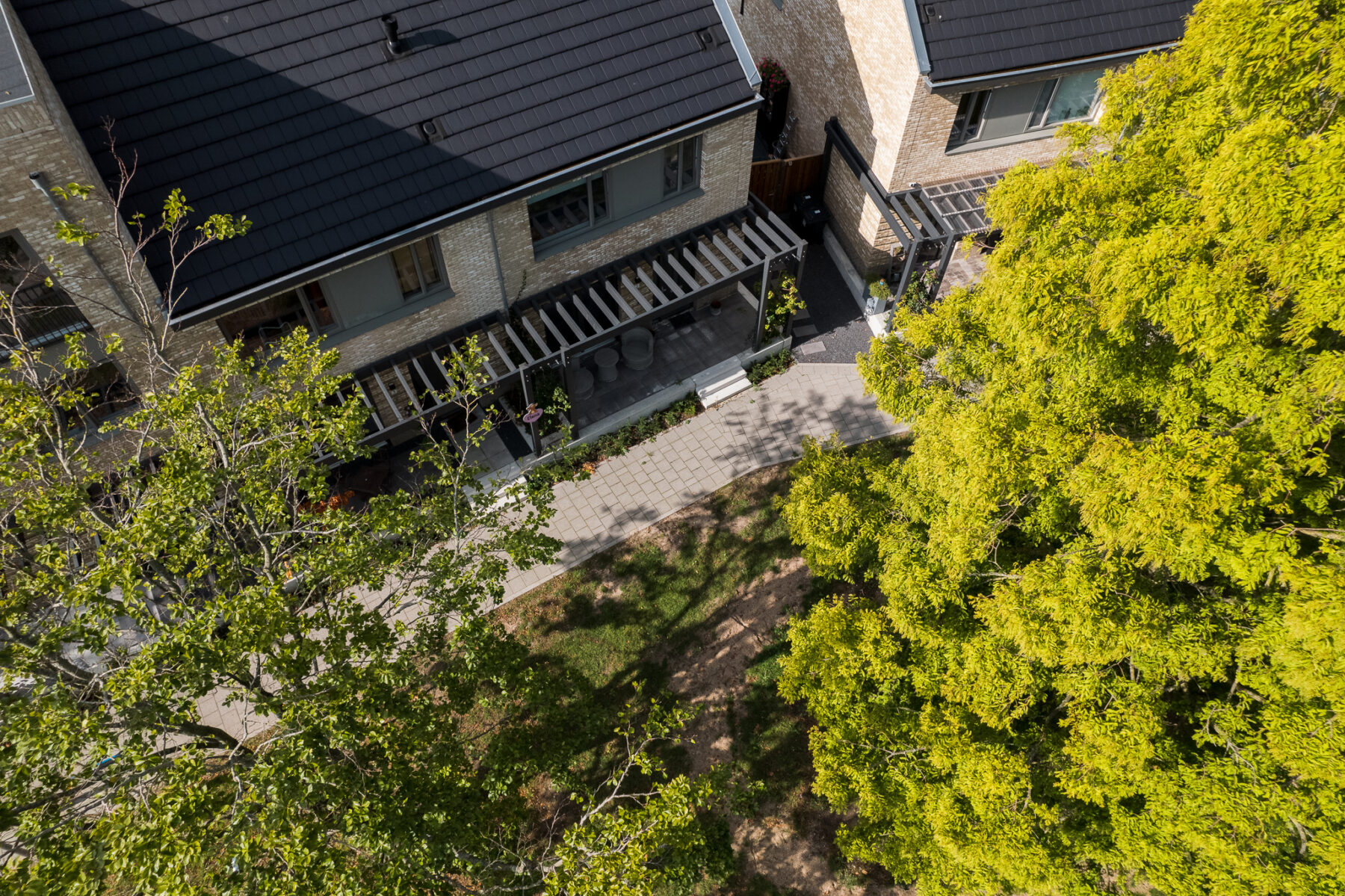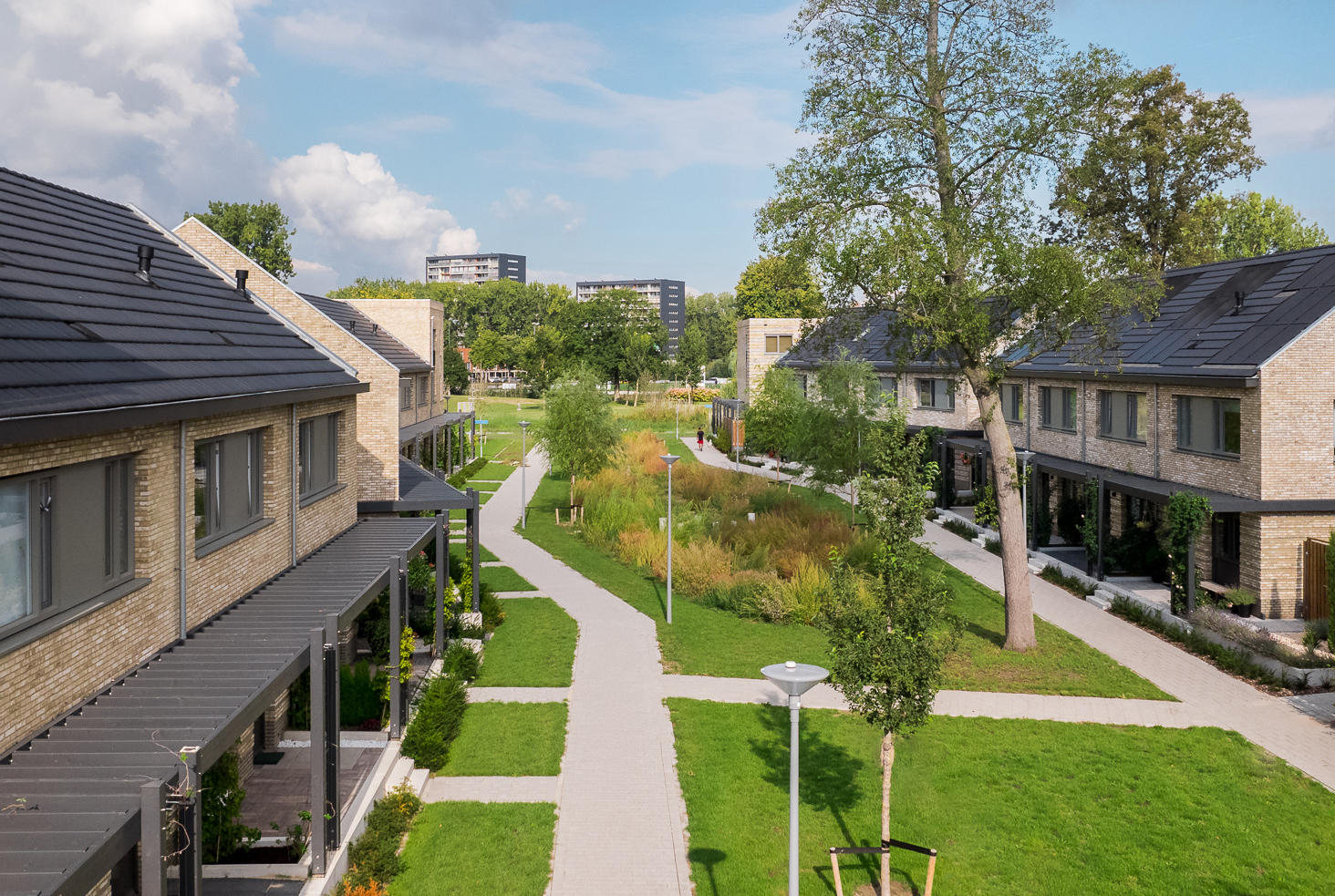 Want to dive deeper into our projects?
Robbert Jan can take you on a tour.