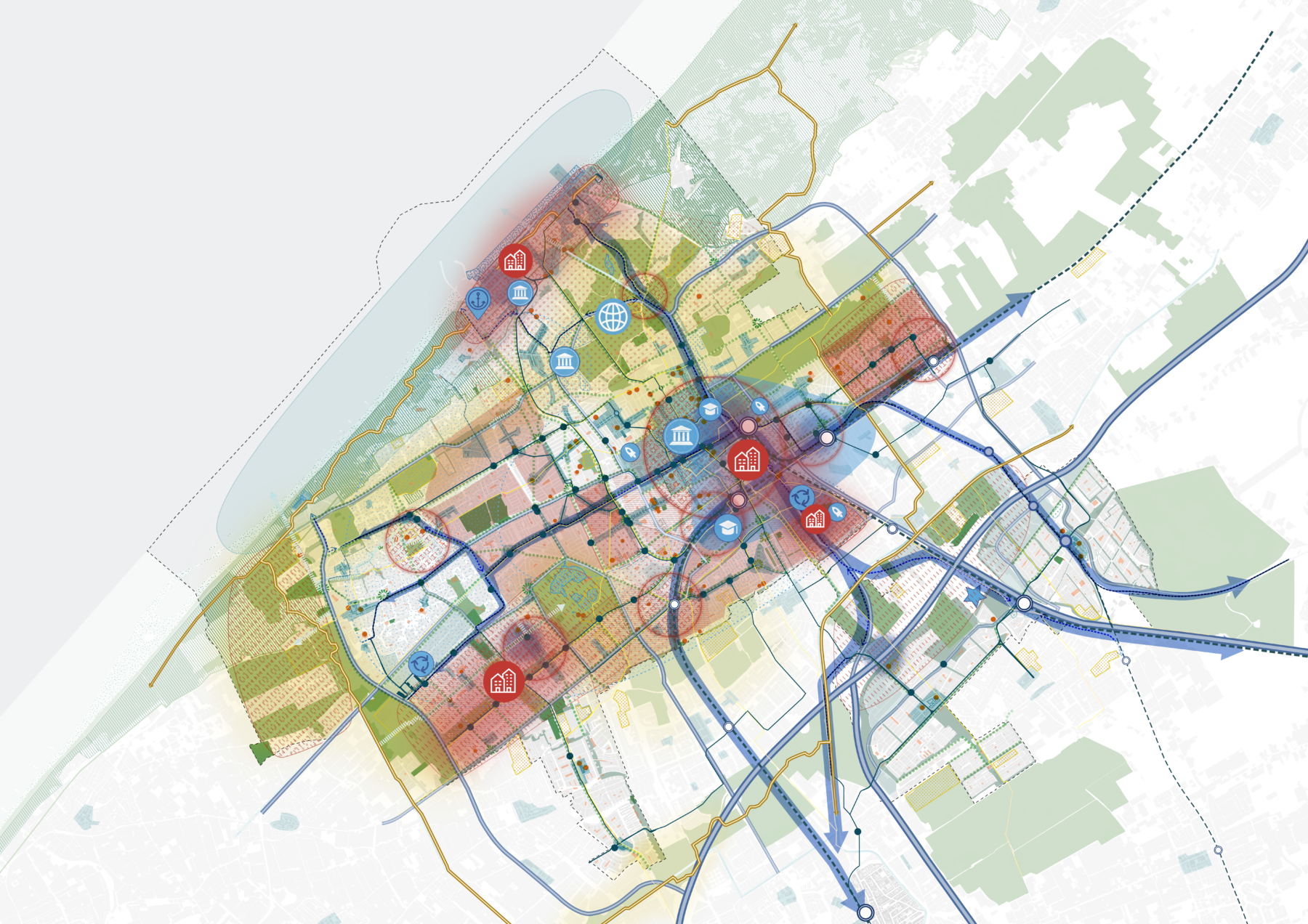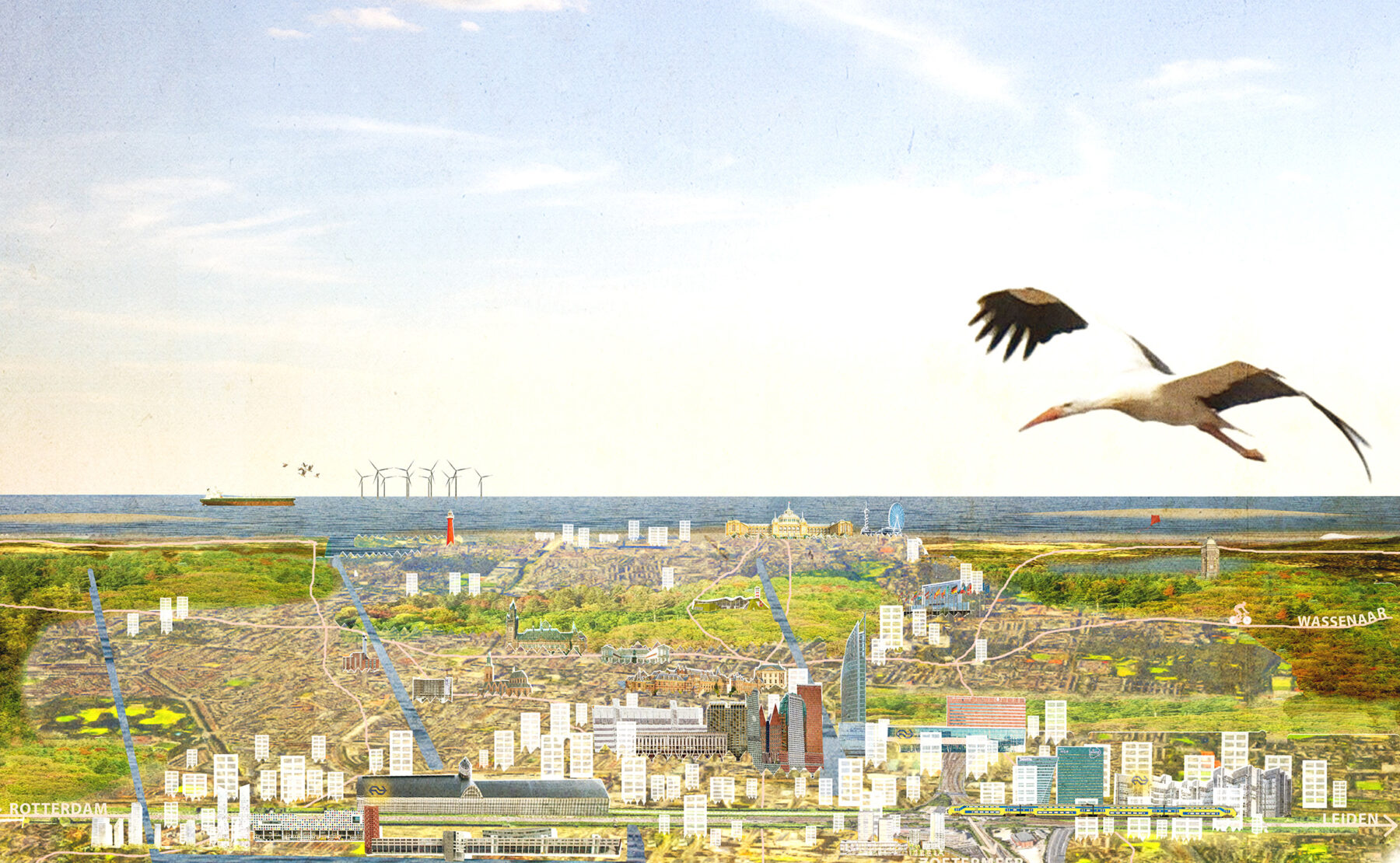 By making complexity understandable through design and involving the city's residents, we create transparency for both government and citizens
The Hague is composed of 44 distinctly different neighbourhoods; it's a city of contrasts, a city that has reached its municipal limits and faces endless challenges. This makes working with the Environmental Vision all the more relevant. We selected nine neighbourhoods that served as neutral reflections of the city, the starting point for sketching a situational and aspirational picture.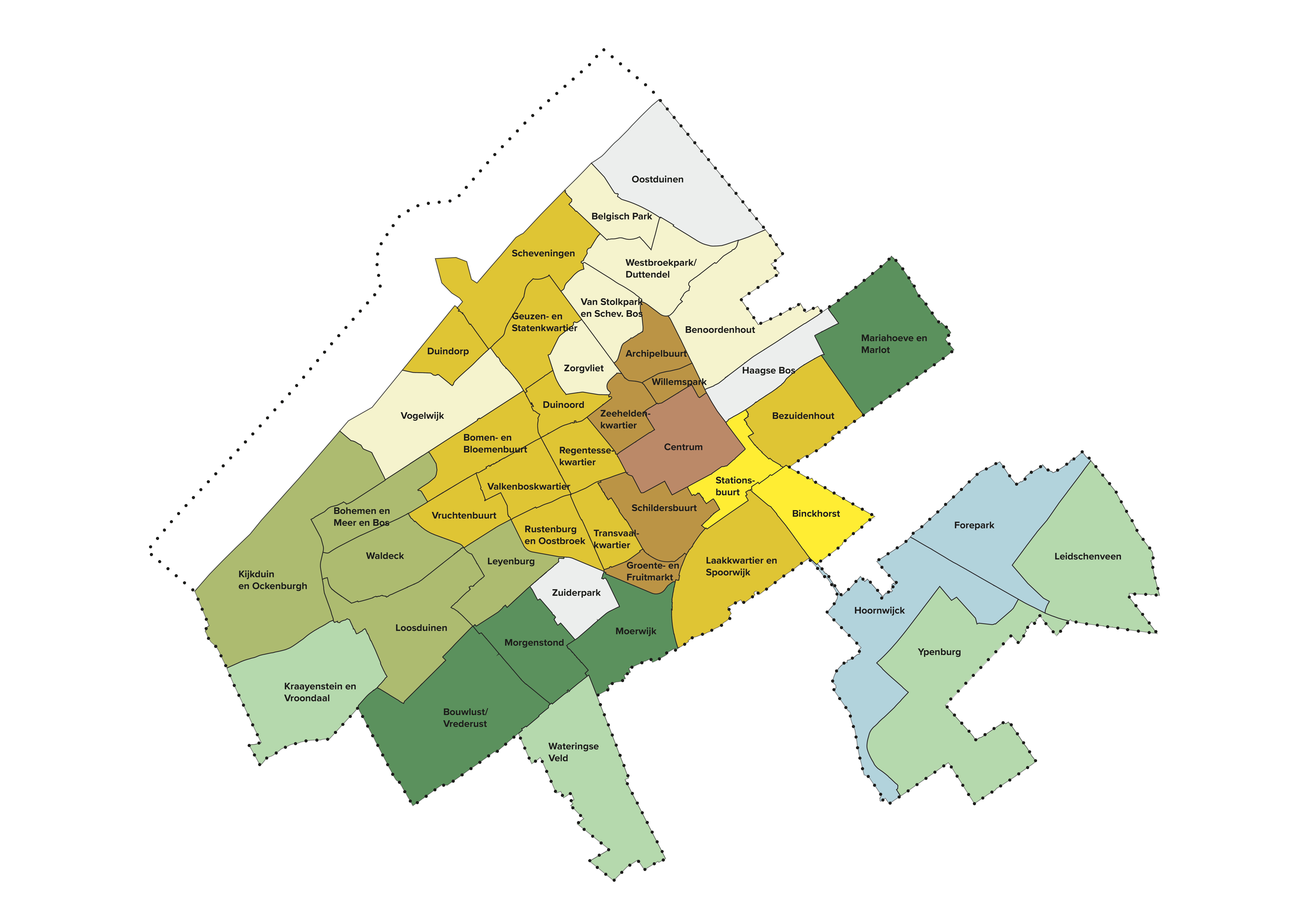 We also made urban maps showing policies and were able to examine various future directions. This design study provides municipalities with tools to combine city growth and the provision of space for transition tasks with a quality impulse. By looking at housing, welfare, economic vitality, climate adaptation, greening, liveability and accessibility in relation to each other, space is literally created within the city. That enables us to test the desired future and employ the OER to measure the effects of the development directions.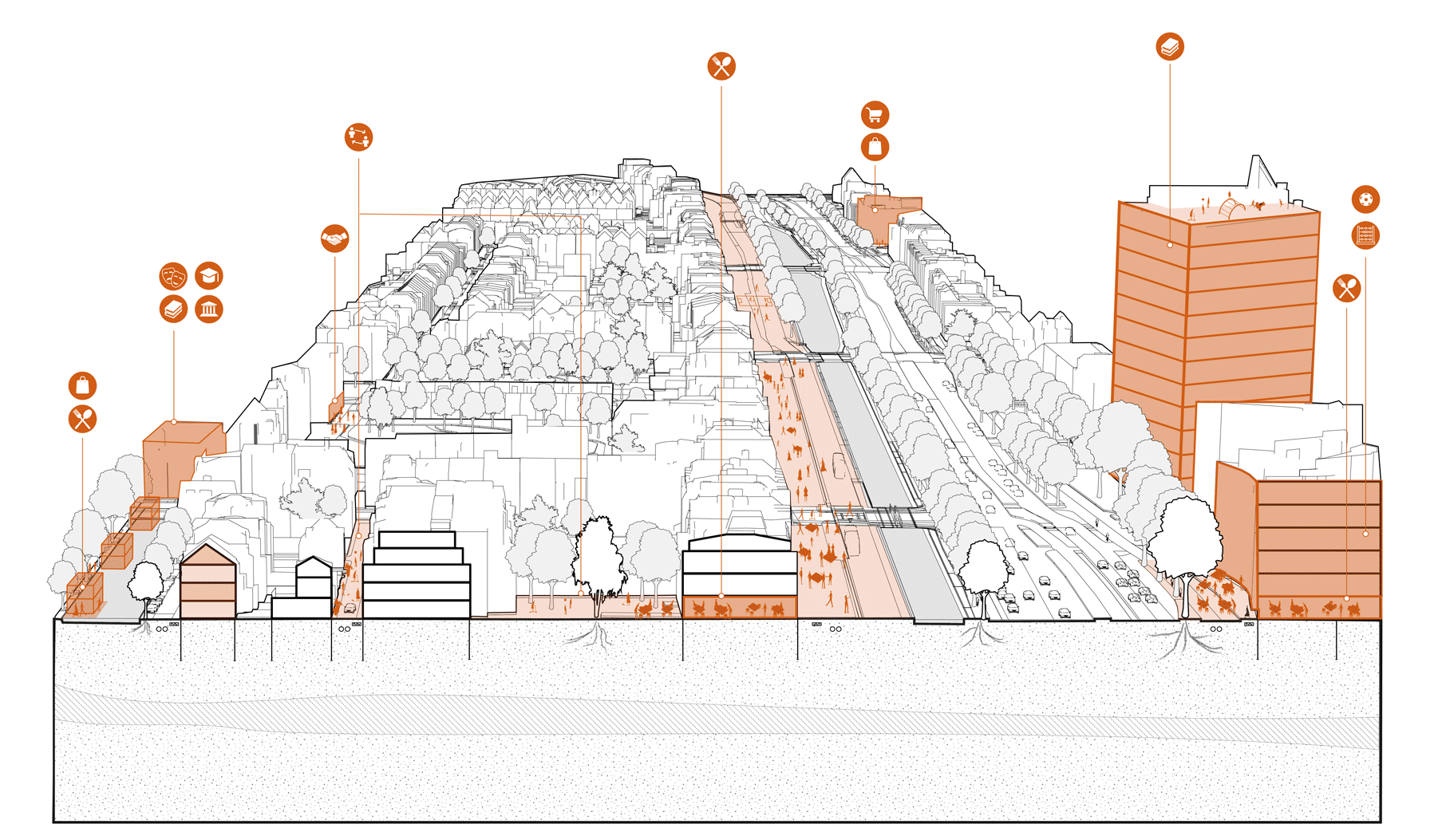 Participation
We made the state of the city and the six ambitions transparent and discussable per neighbourhood in an interactive manner. By making the complexity of the tasks transparent and manageable, we could involve citizens and discuss the effects of interventions on tasks such as climate adaptation, energy transition, land subsidence, population growth, and so on. It allowed citizens to express their opinions about the city's future and, at the same time, experience what effects their choice entailed. This way, considerations, recommendations, and wishes for the future are communicated in an approachable fashion.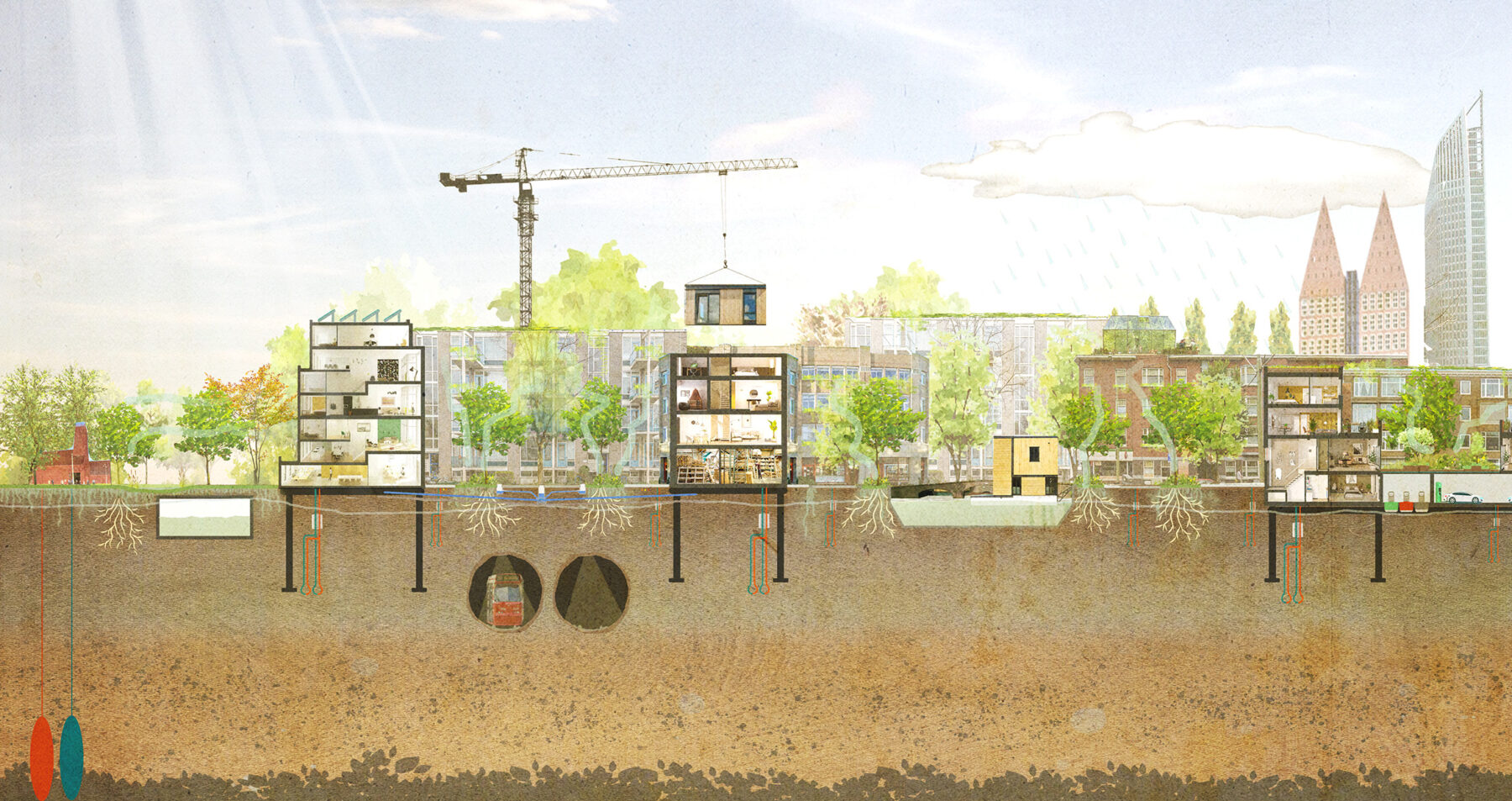 WOULD YOU LIKE TO KNOW MORE ABOUT THIS PROJECT?
Abel be happy to tell you about it.