Joining the first participation of project 'In de Buurttuin' was a real party!
Designing outdoor space together with the neighbourhood. How we do that at ECHO? Floor Marree explains: "We like go to the site and talk to people living there, preferably in an active way. Like May 13 when we were at our project 'In de Buurttuin' with three scenarios and a toolbox to choose from with elements for playing, seating and plants. While enjoying a coffee or ice cream people talked with us about what they like to see in the design of their green space"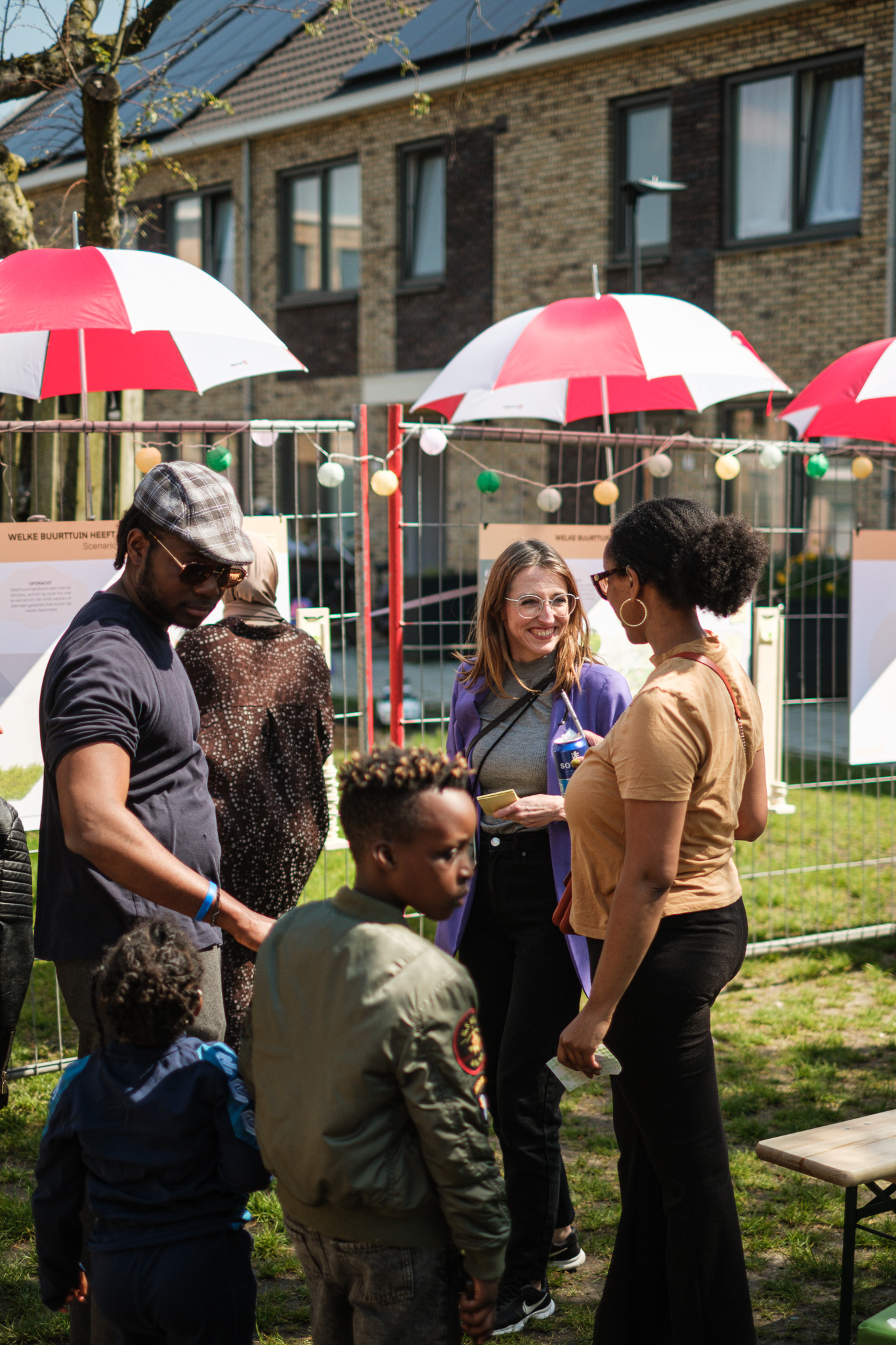 Meeting, playing or a mix? A swing, a slide or your own vegetable garden? Young and old came by on a sunny Saturday to think about the green space in the middle of their neighborhood and express their wishes and ideas for the place. Together with developer Van Wijnen, the Municipality of Schiedam and Woonplus, we talked with the residents of the new-build development "In de Buurttuin Schiedam"!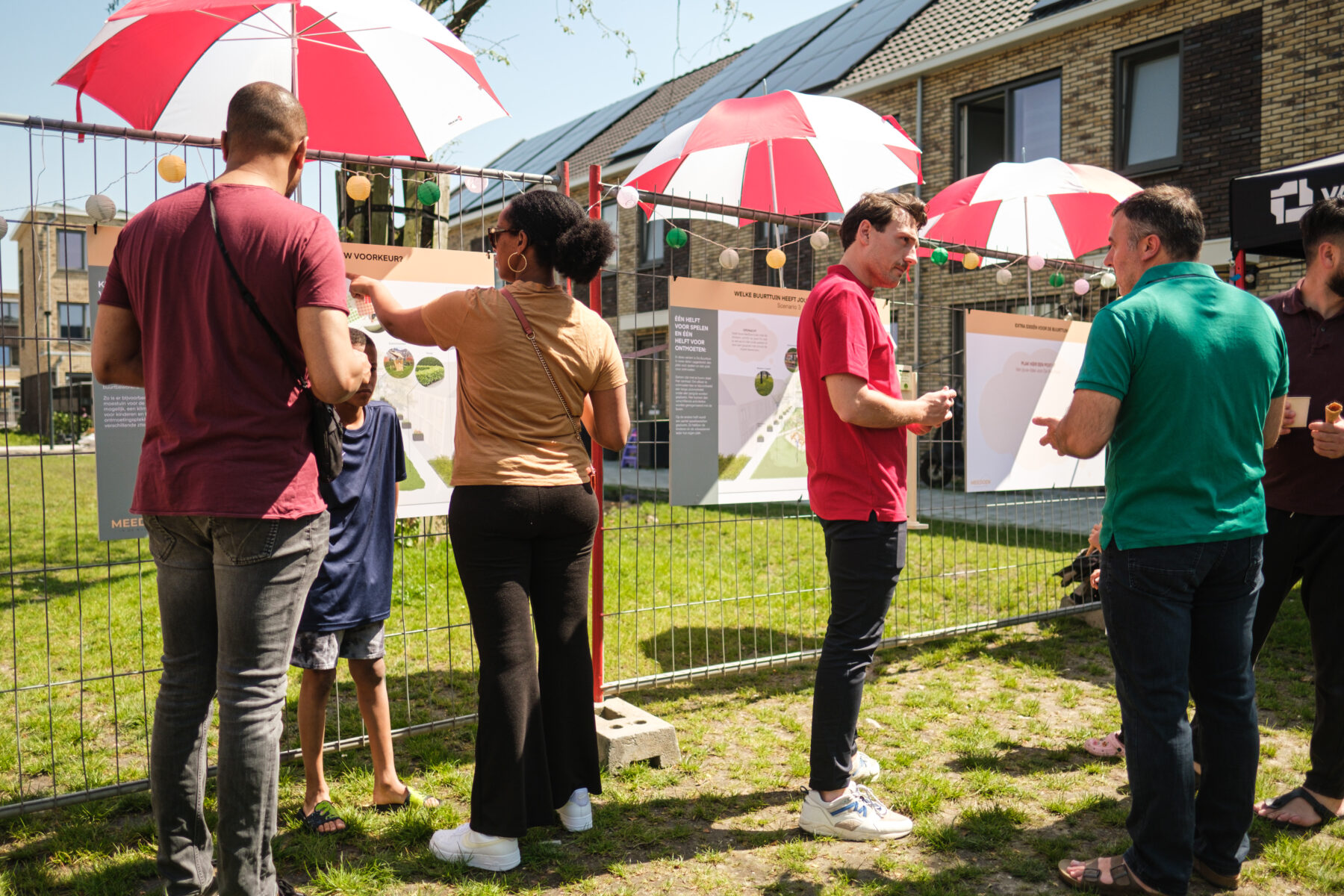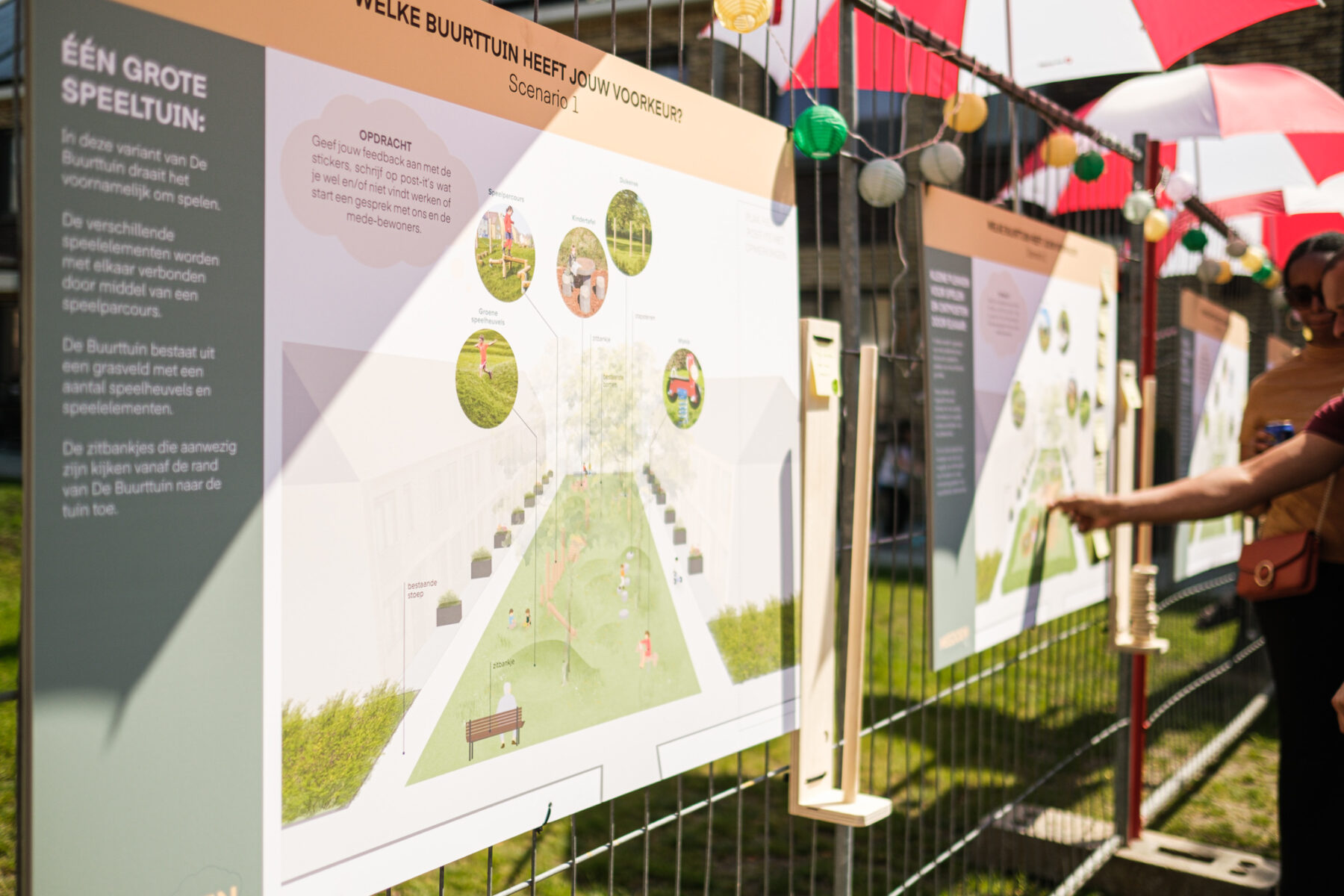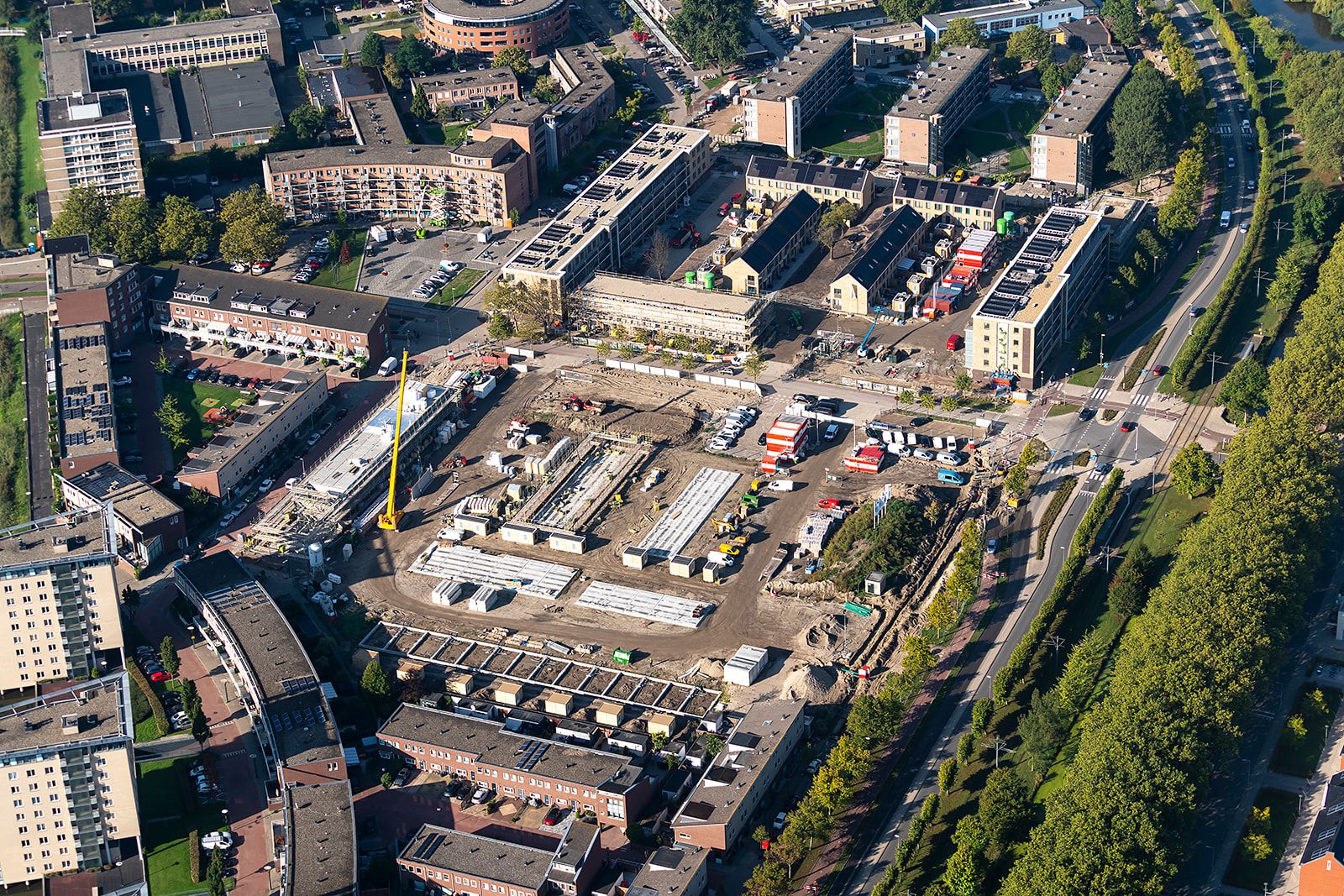 Playing and meeting in a green place
It was so nice to experience the community feeling is already created by the first residents. Neighbors meet by sitting in front of the door and children cycle around freely in this place free of cars. The design of De Buurttuin will reinforce this even more and how nice is it to create this together with the residents! After all, they will the users of this place.
We are now translating the collected information into a suitable design of a fantastic neighborhood garden with the right mix of playing, meeting and green!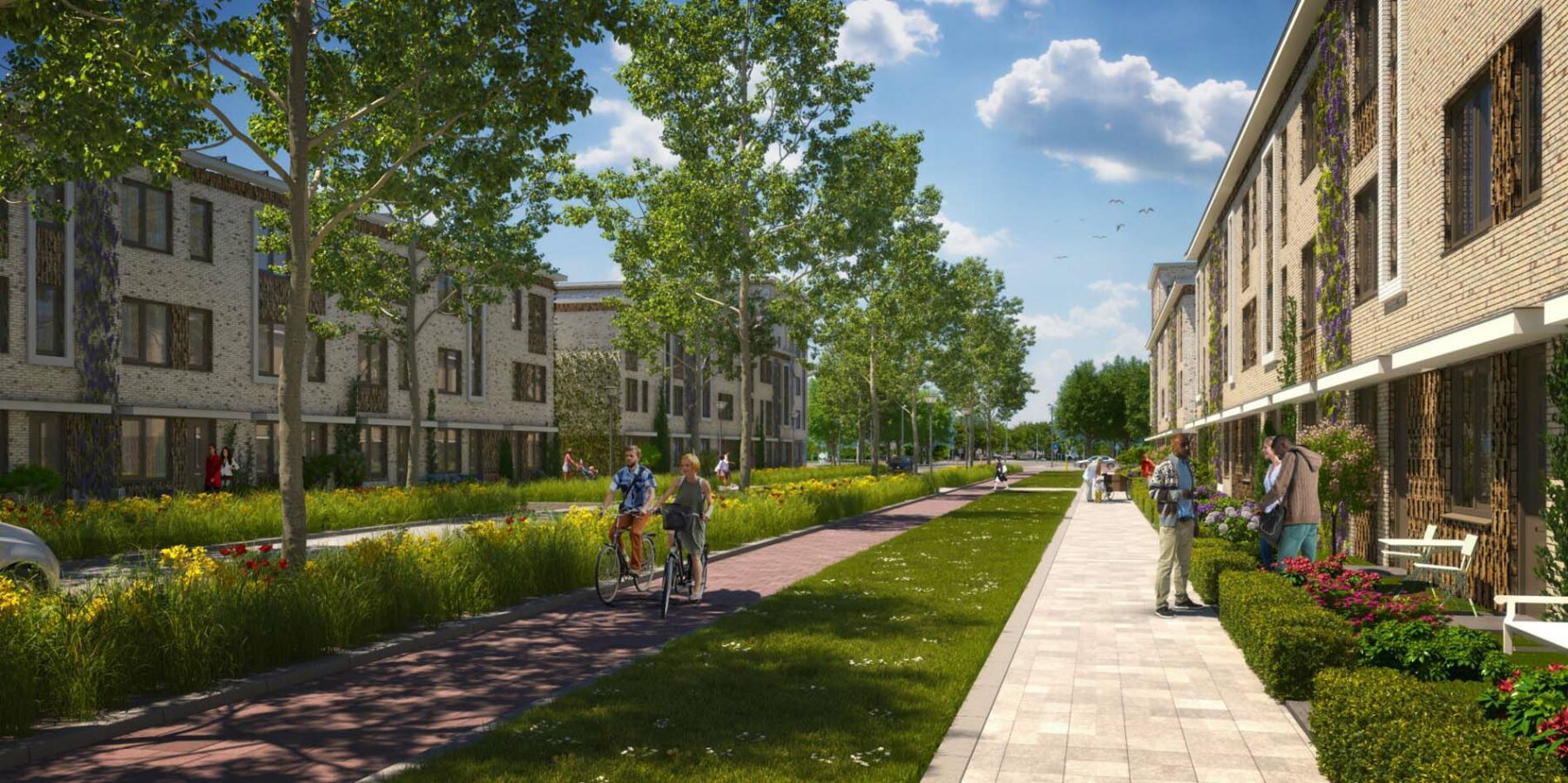 About the 'In the Community Garden Schiedam' project
Outdated apartment blocks on Parkweg Schiedam made way for 238 new sustainable houses and apartments with 60% social housing. ECHO made the urban plan 'In de Buurttuin Schiedam' to transform it into a neighborhood for different people with a lot of attention for green spaces as a connecting factor. In addition to the neighborhood gardens within the development, we also look at the public space around it.
This event was the kick-off of the participation process Meedoen in de Buurttuin, a facilitated by Van Wijnen. More events will follow in the near future!