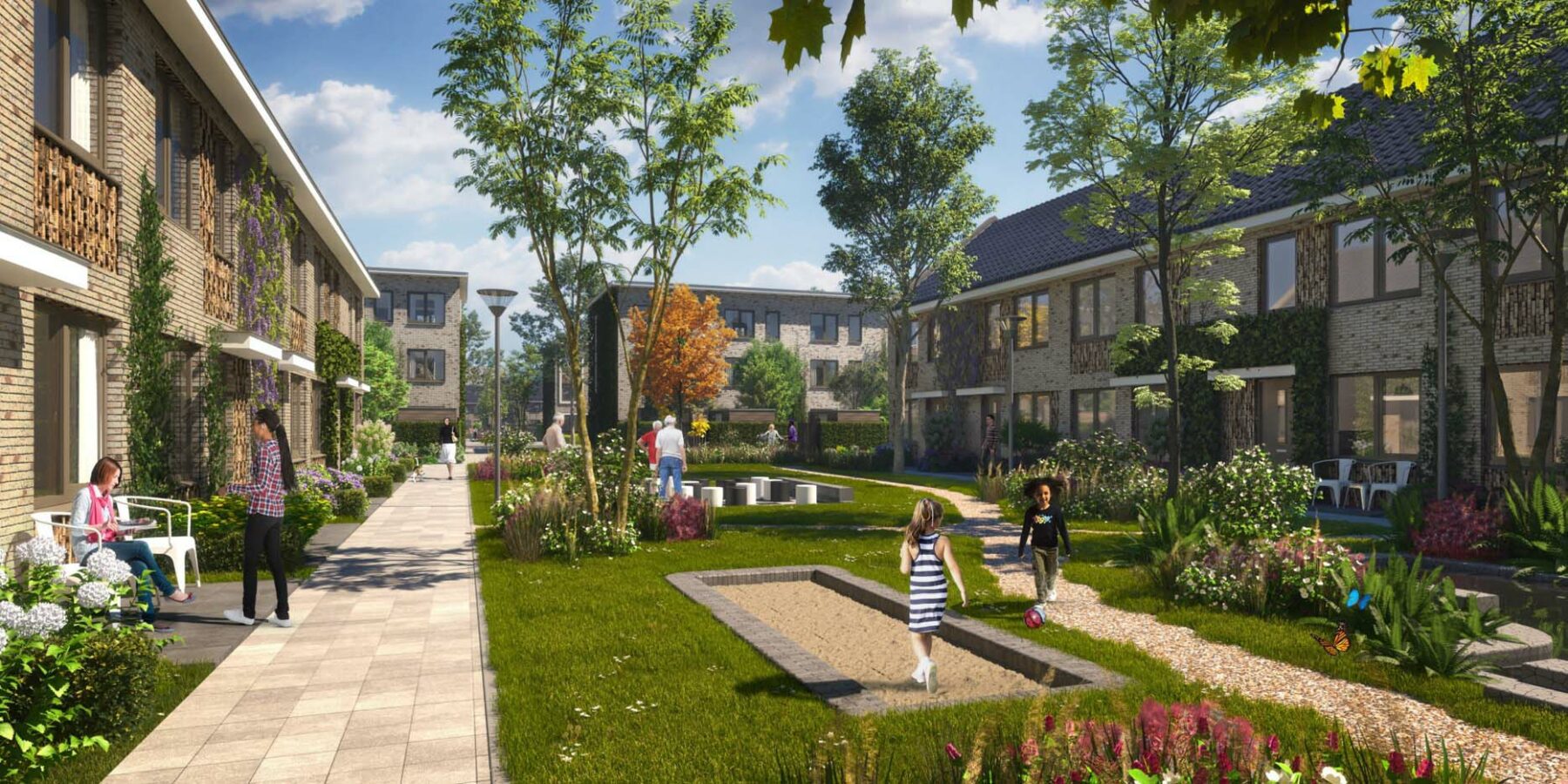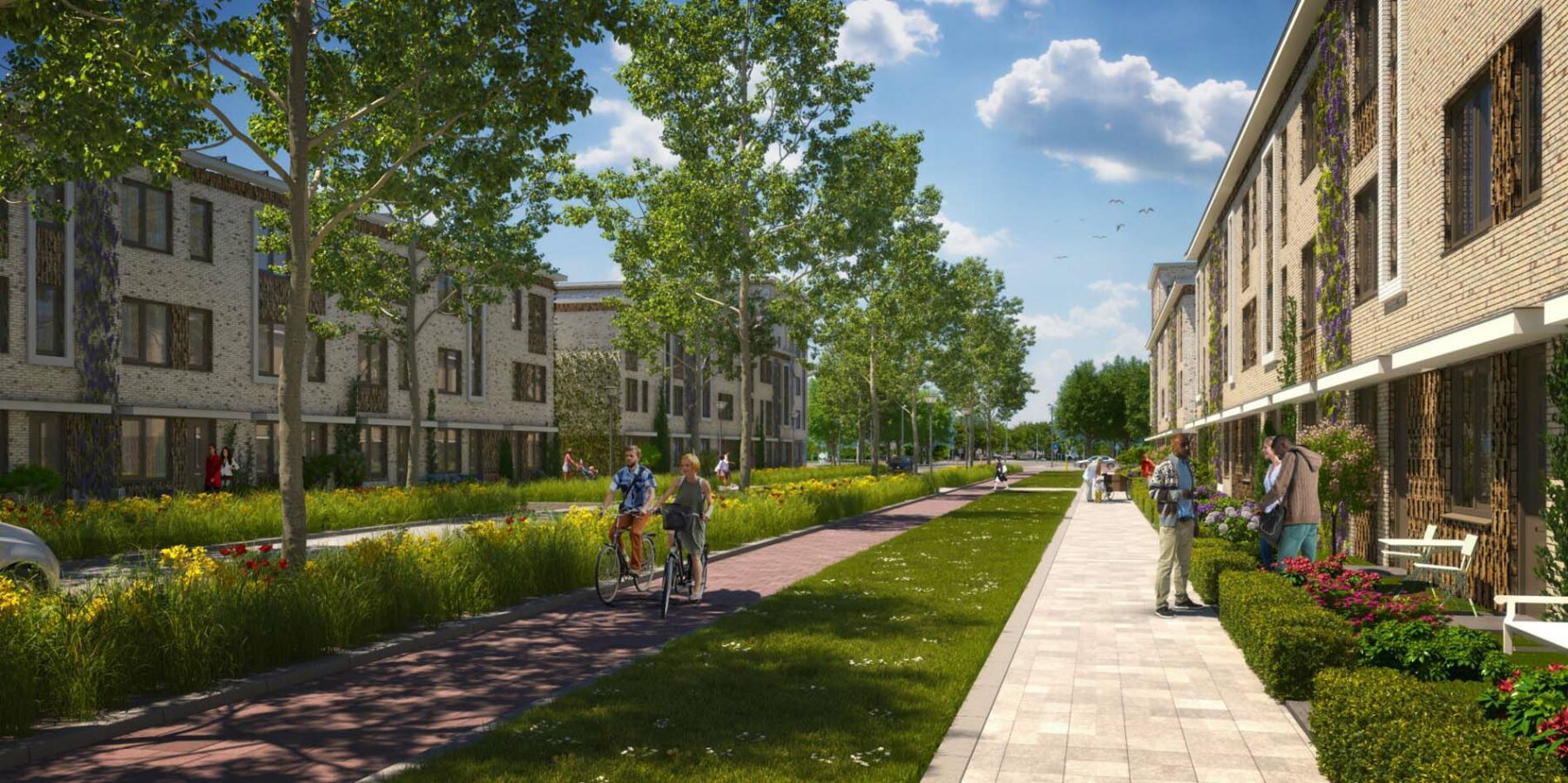 A high-quality and future-resilient neighborhood
We turned a neighbourhood struggling with physical and social problems into one where an intimate and pleasant setting is created despite a high housing density; affordable, safe and sociable. Flats line the outer edges, while terraced houses with gardens form the heart. These houses are arranged around an intricate green network connecting all the blocks like two axes. Terraced houses surround the largest green spaces with their fronts facing the green. As a result, the green areas are closely supervised, and the central green areas become real meeting places. By preserving the existing trees, we achieve instant maturity of the greenery. All the designs are fully climate adaptive.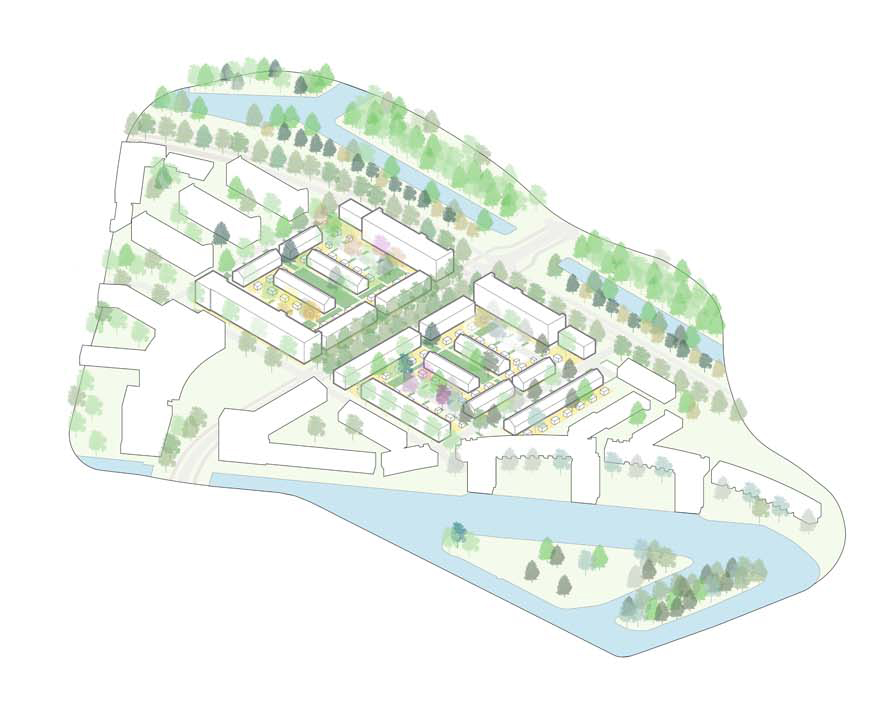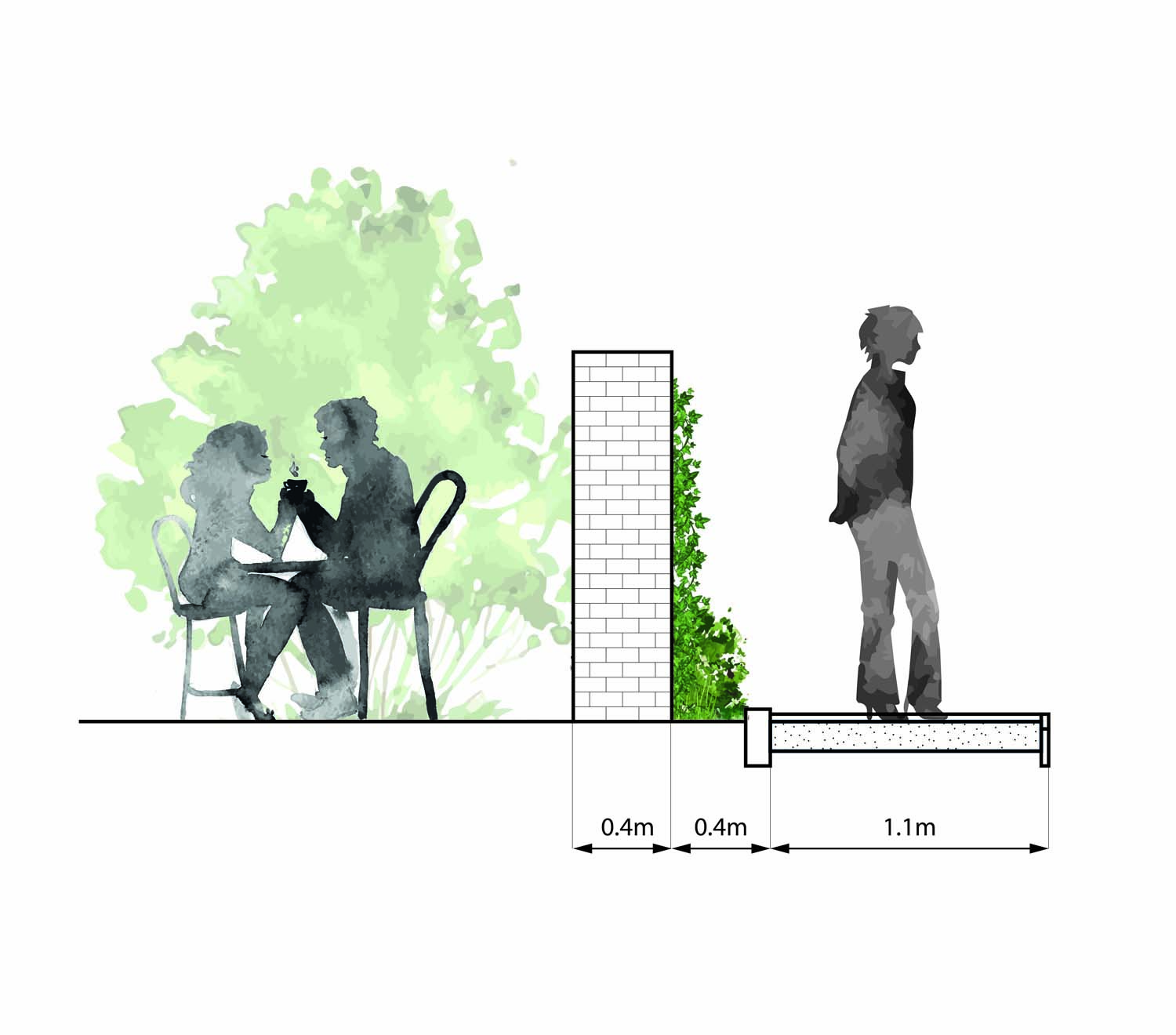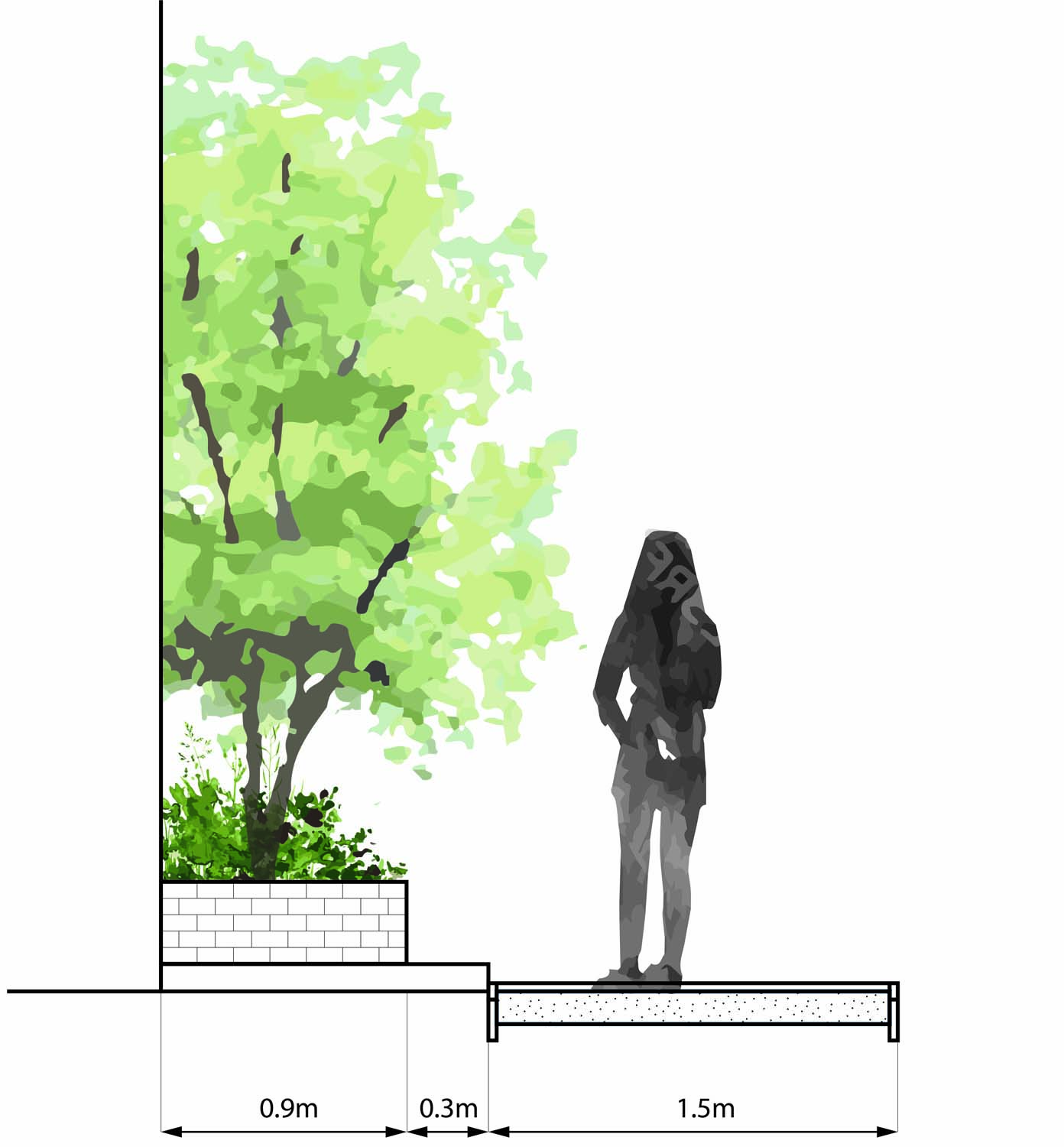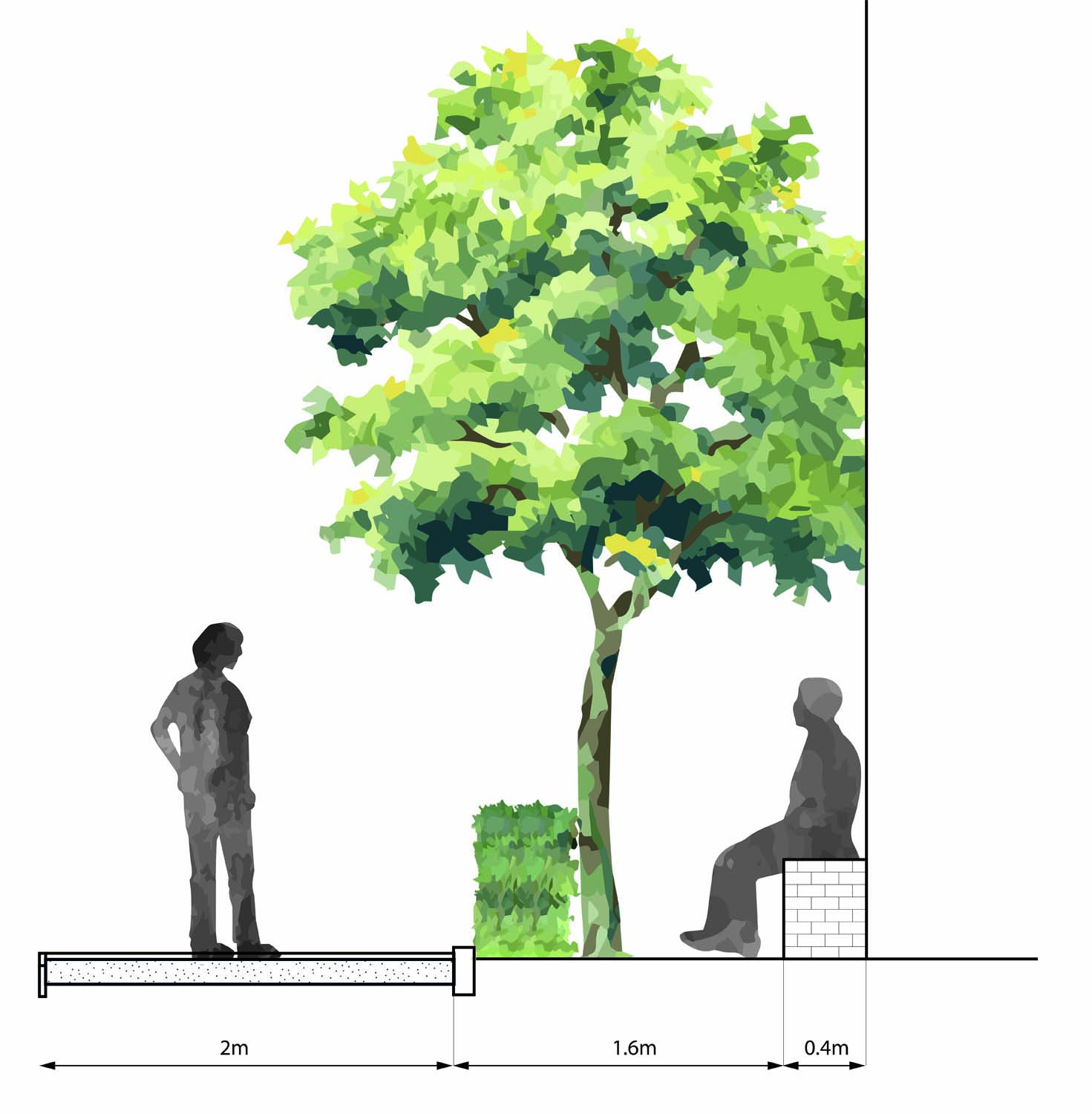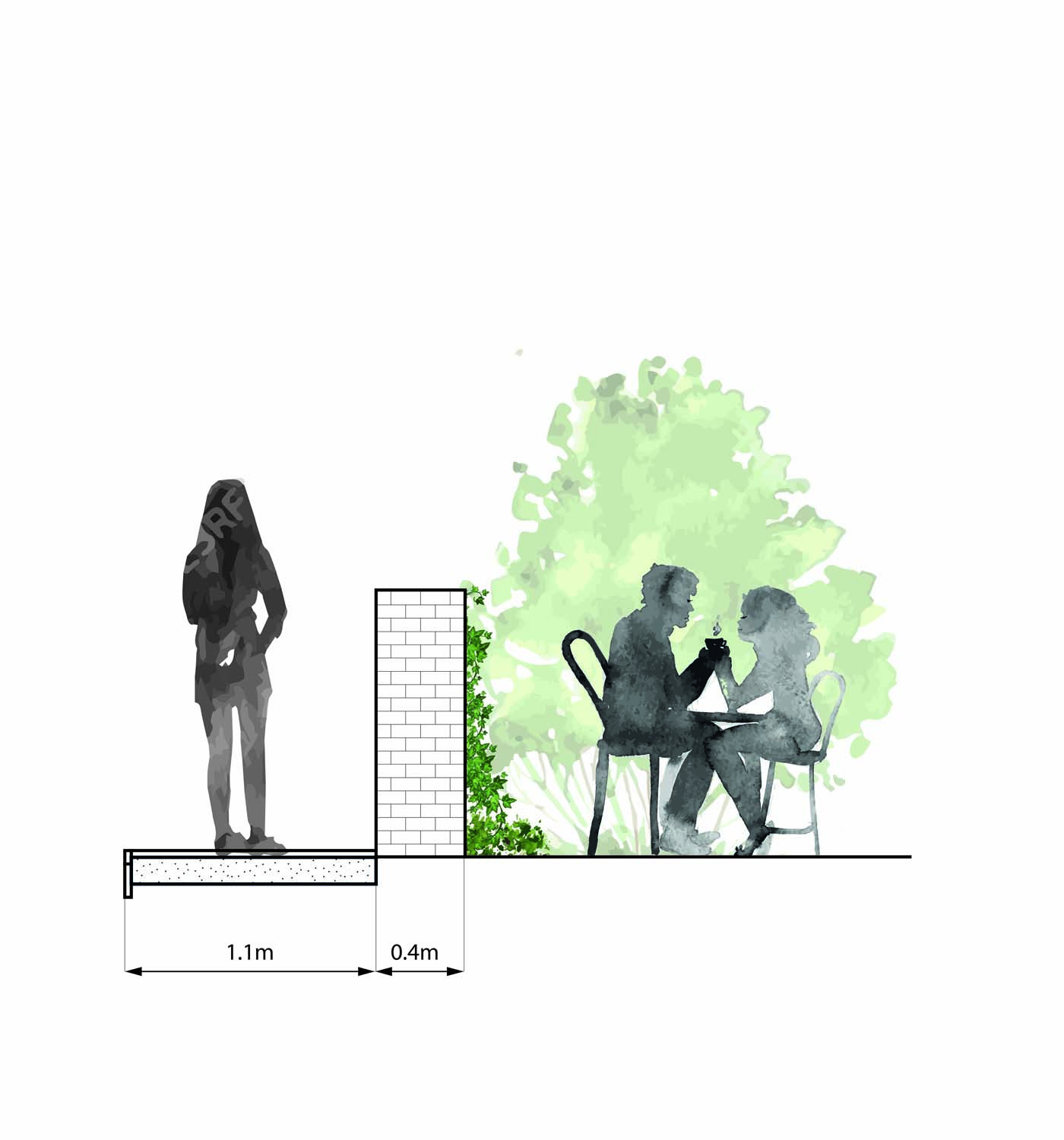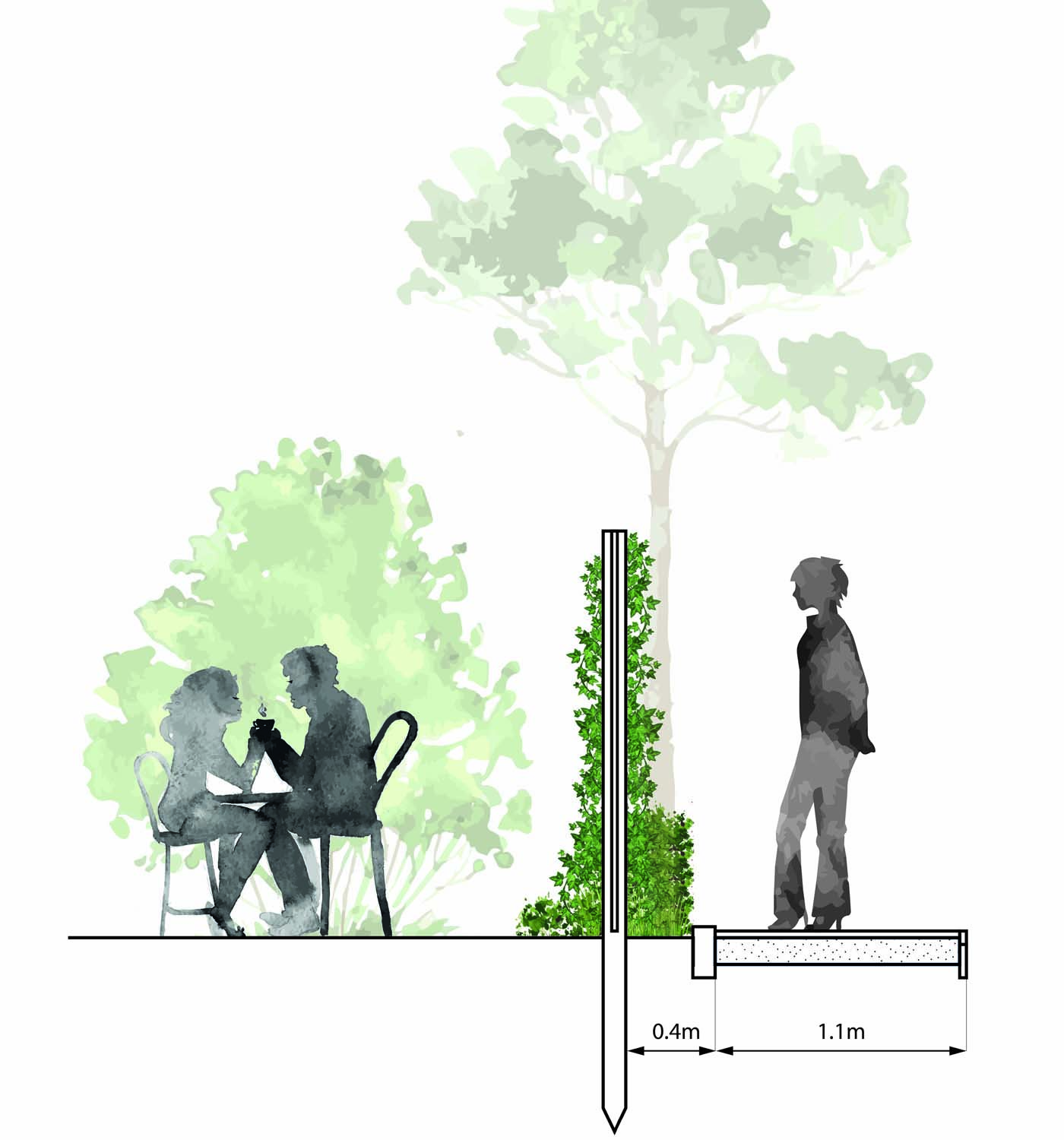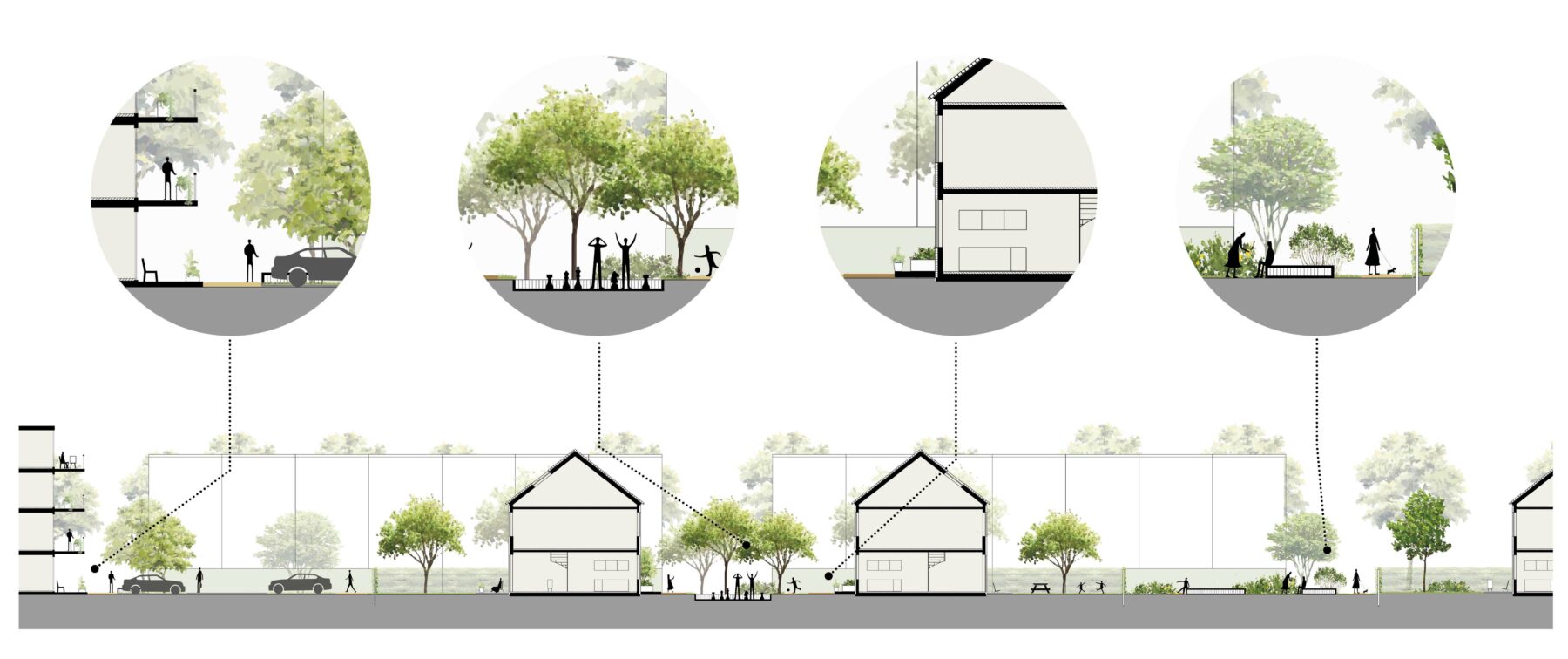 WOULD YOU LIKE TO KNOW MORE ABOUT THIS PROJECT?
Nora Kooijmans will be happy to tell you about it.