TAKSIM ECHOES: A place for everyone and everything
Taksim Square and its surroundings are one of the most intriguing and overwhelming public spaces in the world. The love for this place is not one at first sight, fueled by its photogenic appearance or aesthetic design. Rather, it is something around its people that makes Taksim so powerful.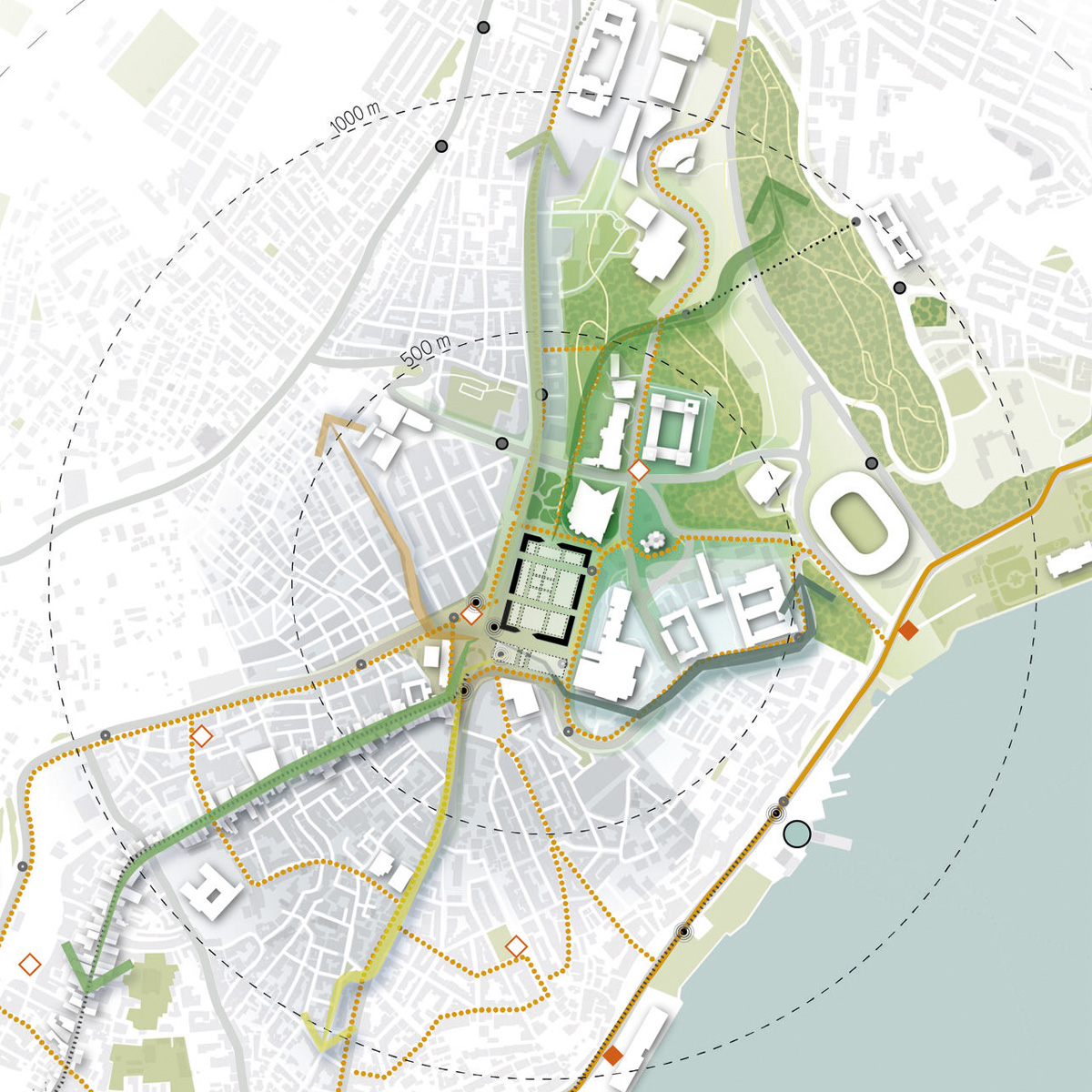 It is beyond its stones that this place appears so open and optimistic. It is energetic; a hopeful spirit seeps through in the way people use it in a thousand different ways. With an open attitude an exceptionally mixed palette of users makes Taksim their own every day. It is also beyond its stones that Taksim is a symbolic site where local acts like these have a global impact. It is the designated place to reinvent the public space as product of democracy.
The design of Taksim Square and Gezi park goes beyond the project borders. It enforces and strengthens the position of Taksim as a central place of connection for everyone and for everything. We propose a framework that holds small, medium and large spaces, whose infi ll is open to individual and collective decisions by the public. Its layout echoes and reinvents Taksim's deeply felt historical layers. A lifted edge, as a playful and multifunctional structure, will be both reflecting and radiating out through the adjacent streets and surrounding morphology.