Amstelwijck Park in more detail.
The Amstelwijck Park in Dordrecht is becoming a reality. Construction is still in progress, but the first residents have already moved in, the water has been dug and the planting is growing. Landscape architect Margot Overvoorde visited with photographer Joep van Aert to capture the progress.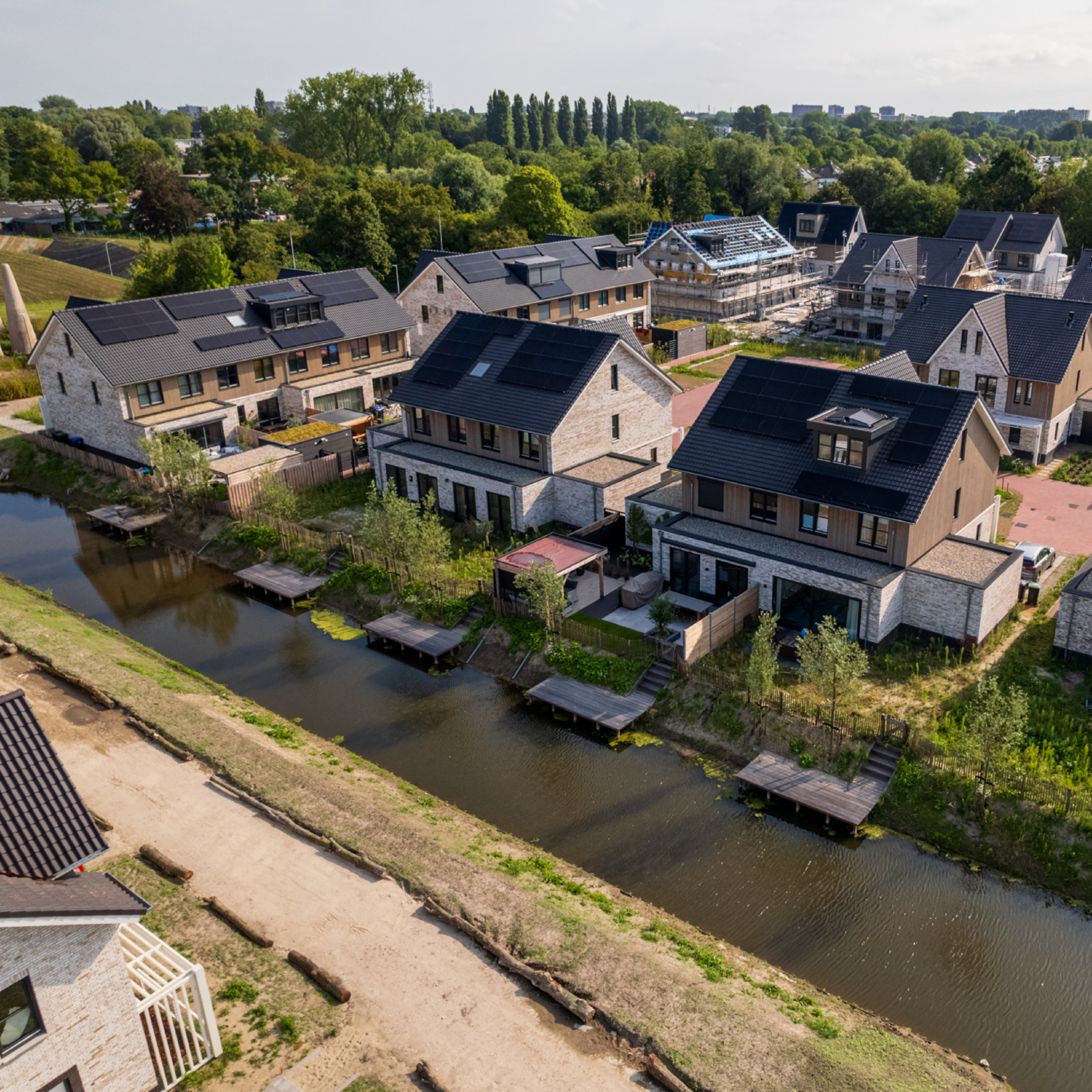 On the old hospital site, the various houses rise in clusters, surrounded by large landscape structures. On the one hand, the polder identity is drawn into the area with the watercourse from north to south, while on the other, the natural qualities of the Oostkil are drawn into the area with the park zone from east to west.
The park has not yet been built, but the gardens and transitions to the public area have. There you can clearly see how the carefully selected planting types and designed fencing immediately add a certain quality to the place. The woven willow screen with ornamental grasses in front of it provides privacy but looks natural at the same time. The riverside gardens are laid out with a sheep fence, pollarded willows and waterfront decking. And along the streets, low hedges of Heavenly bamboo are starting to grow.
It remains extraordinary to see how the drawings of details become reality. Between the open paving, the grass is already starting to grow, residents are taking up the place little by little and the planting is really already adding some maturity to the young new residential area.