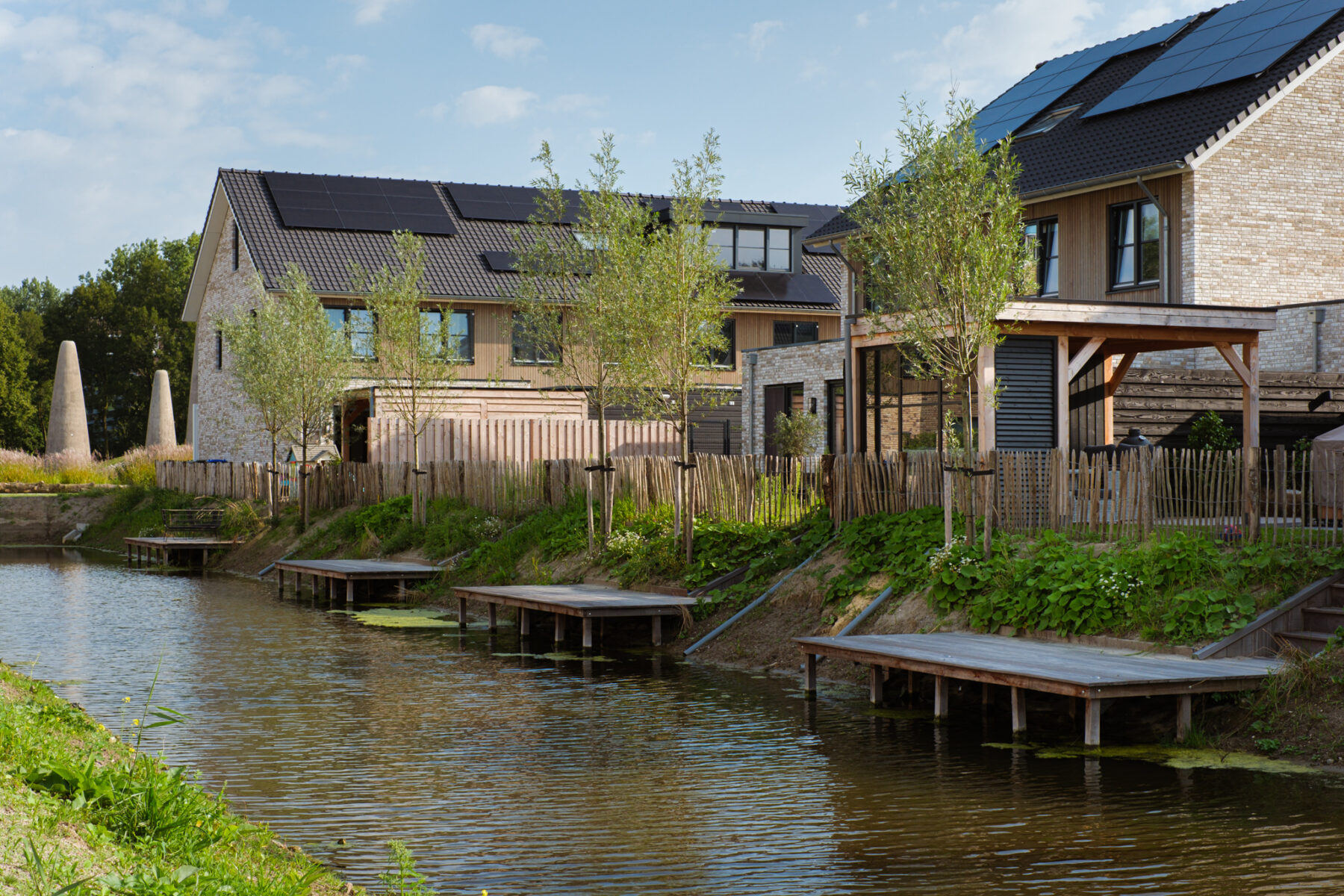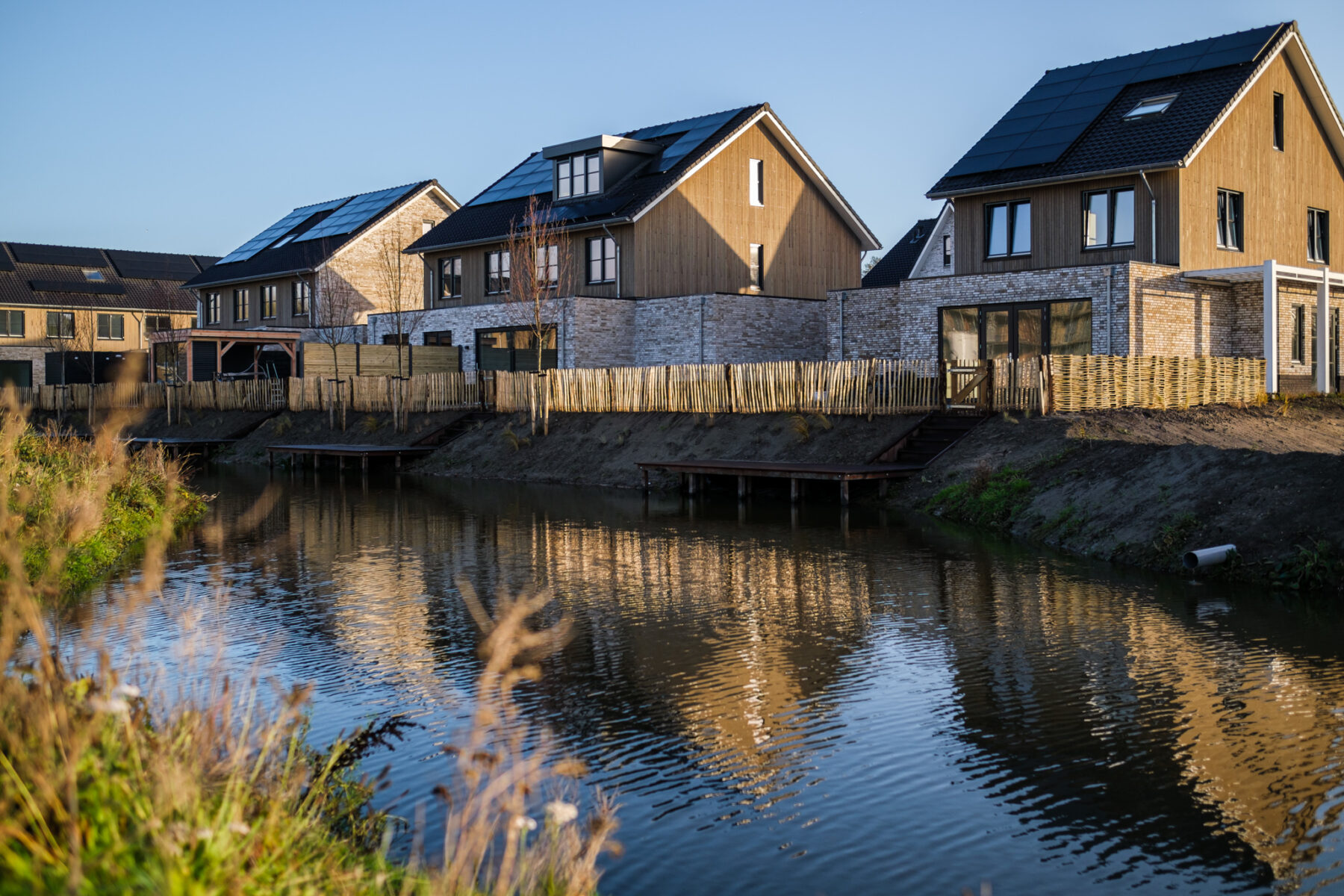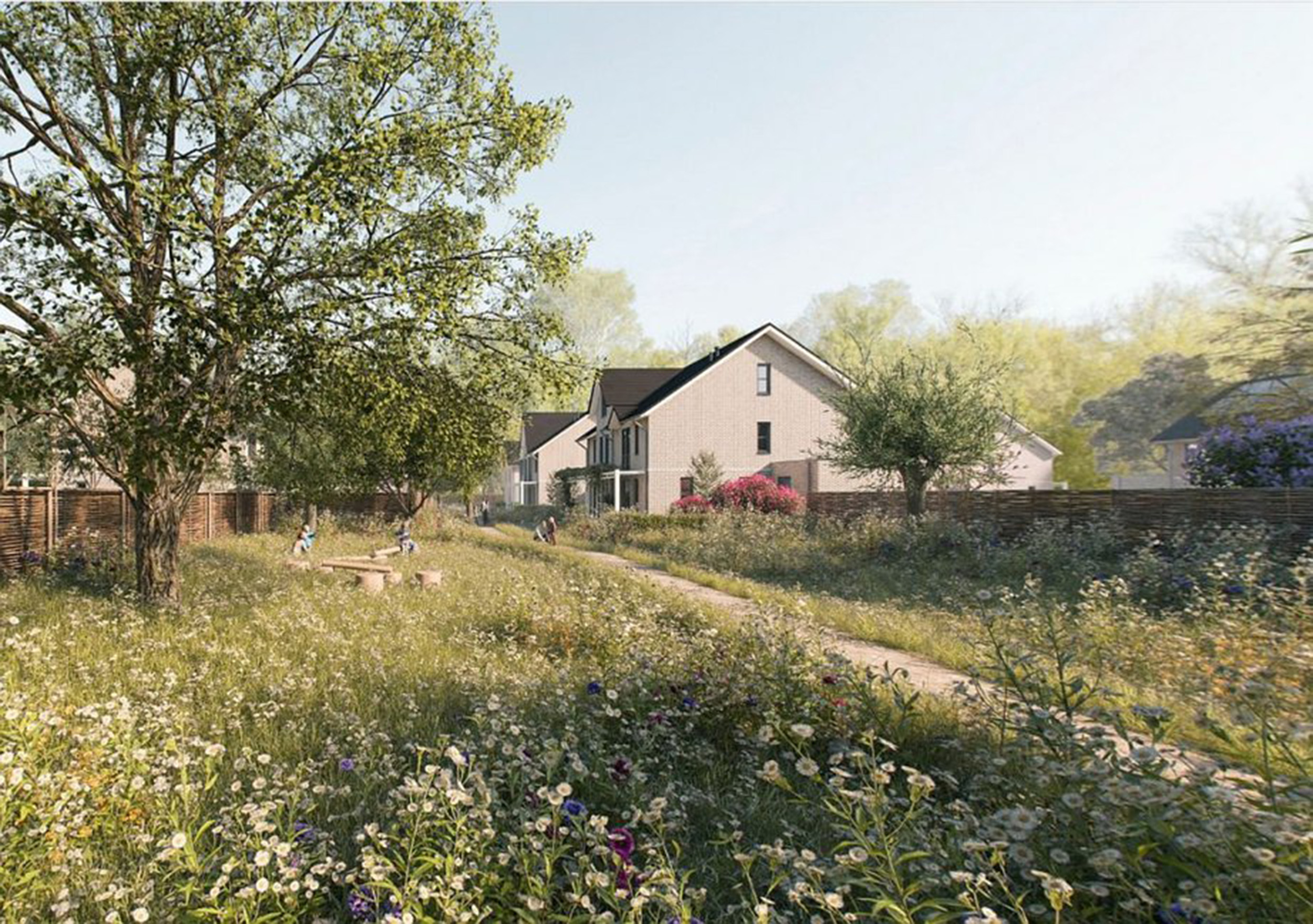 Healthy living between nature and city
We divided the area into 3 sections by adding a centrally situated park. The density on the west side is the highest, with terraced houses and flats surrounding a parking court. On the east side, the park wedge is lined with ensembles of semi-detached and detached houses. Within these ensembles, we create private courtyards with the fronts facing each other; at the rear, these houses border the landscape; we devoted special attention to the garden walls. Parking is centralised as much as possible at the entrance of each ensemble. The entire central park being a wadi, stands out the most. The fine structure of the greenery between the houses allows all rainwater to naturally flow into the central area where it naturally infiltrates. Much attention was also paid to sun protection by locating 50% of the public area in the shade of the tree crowns.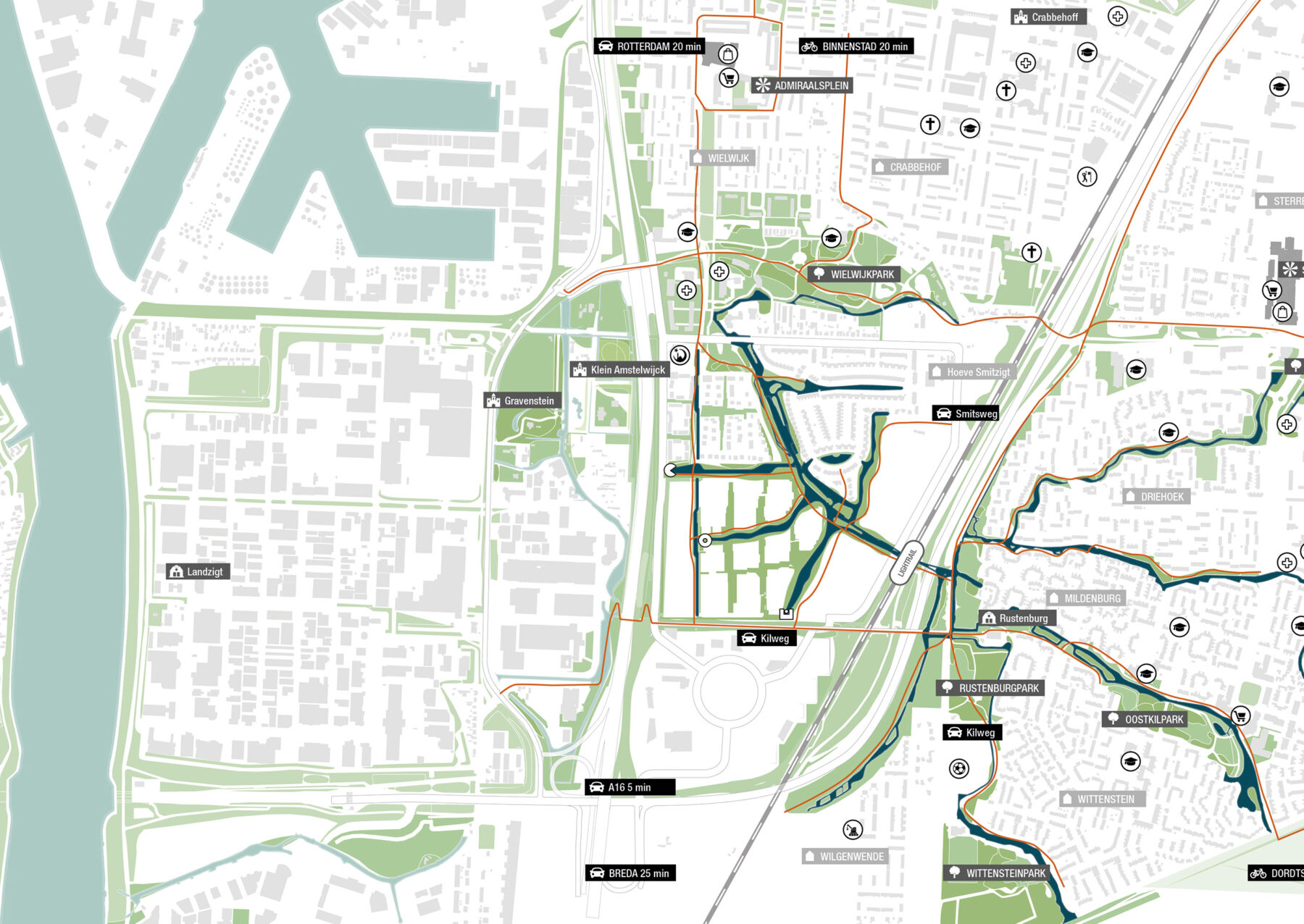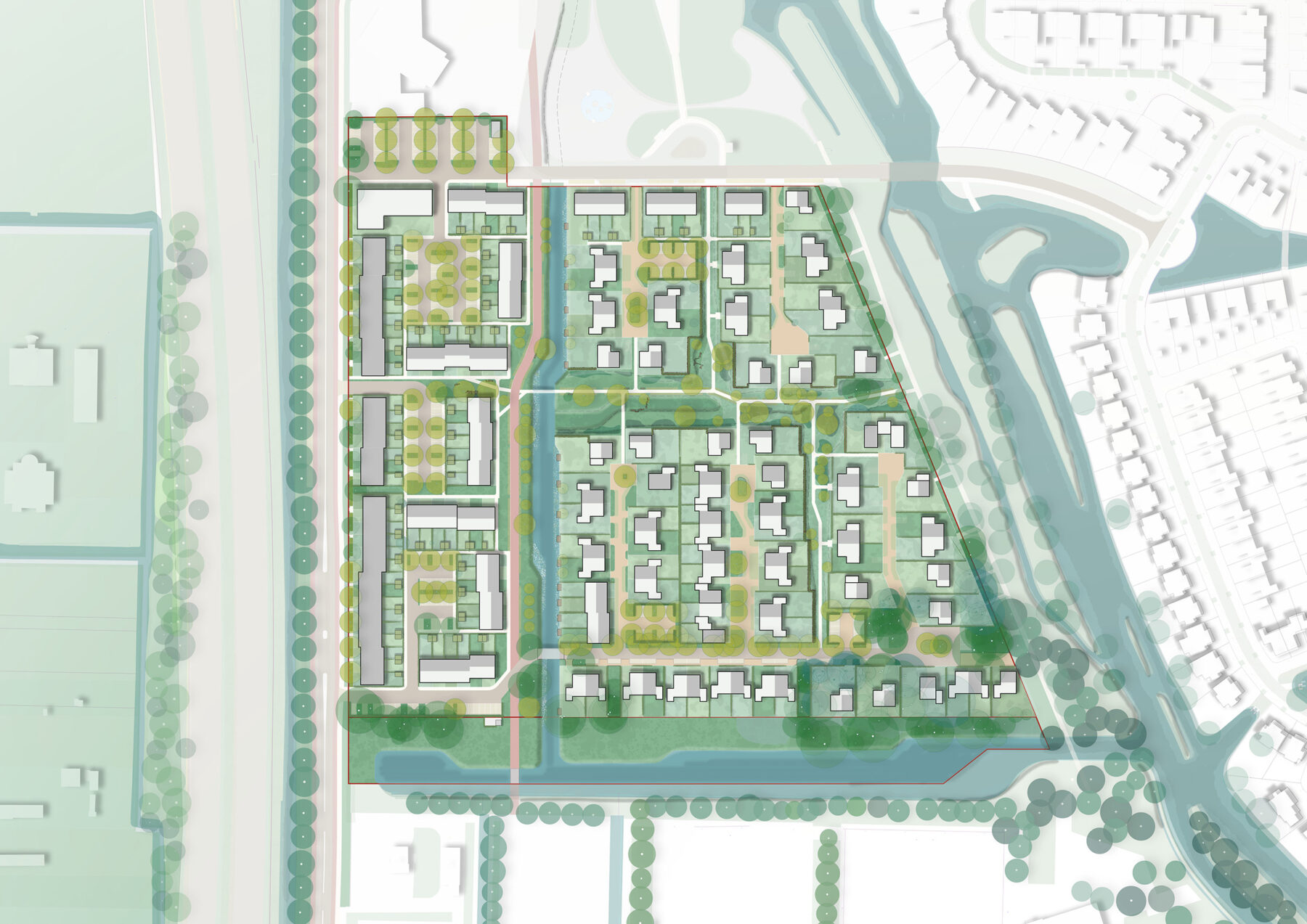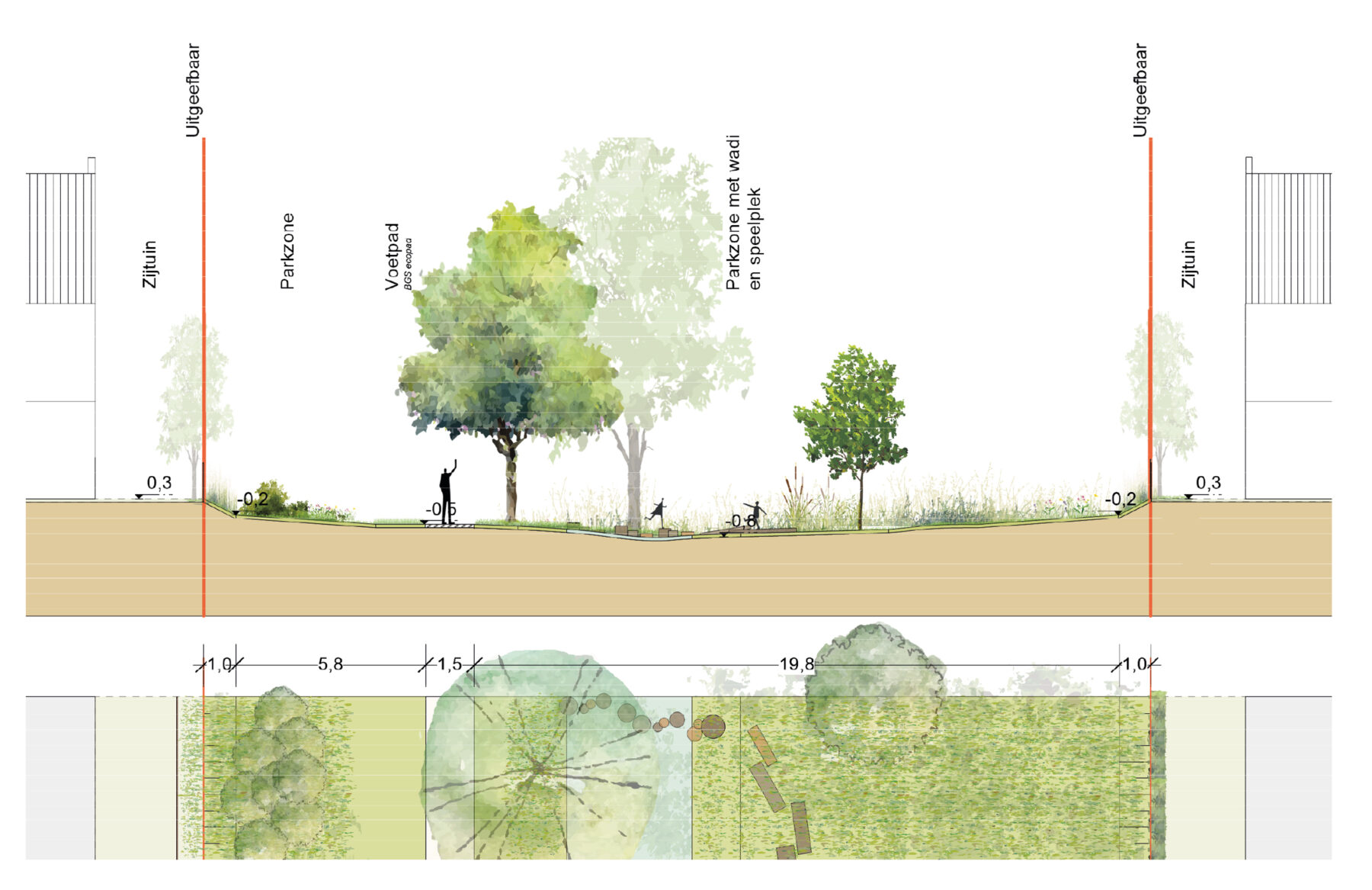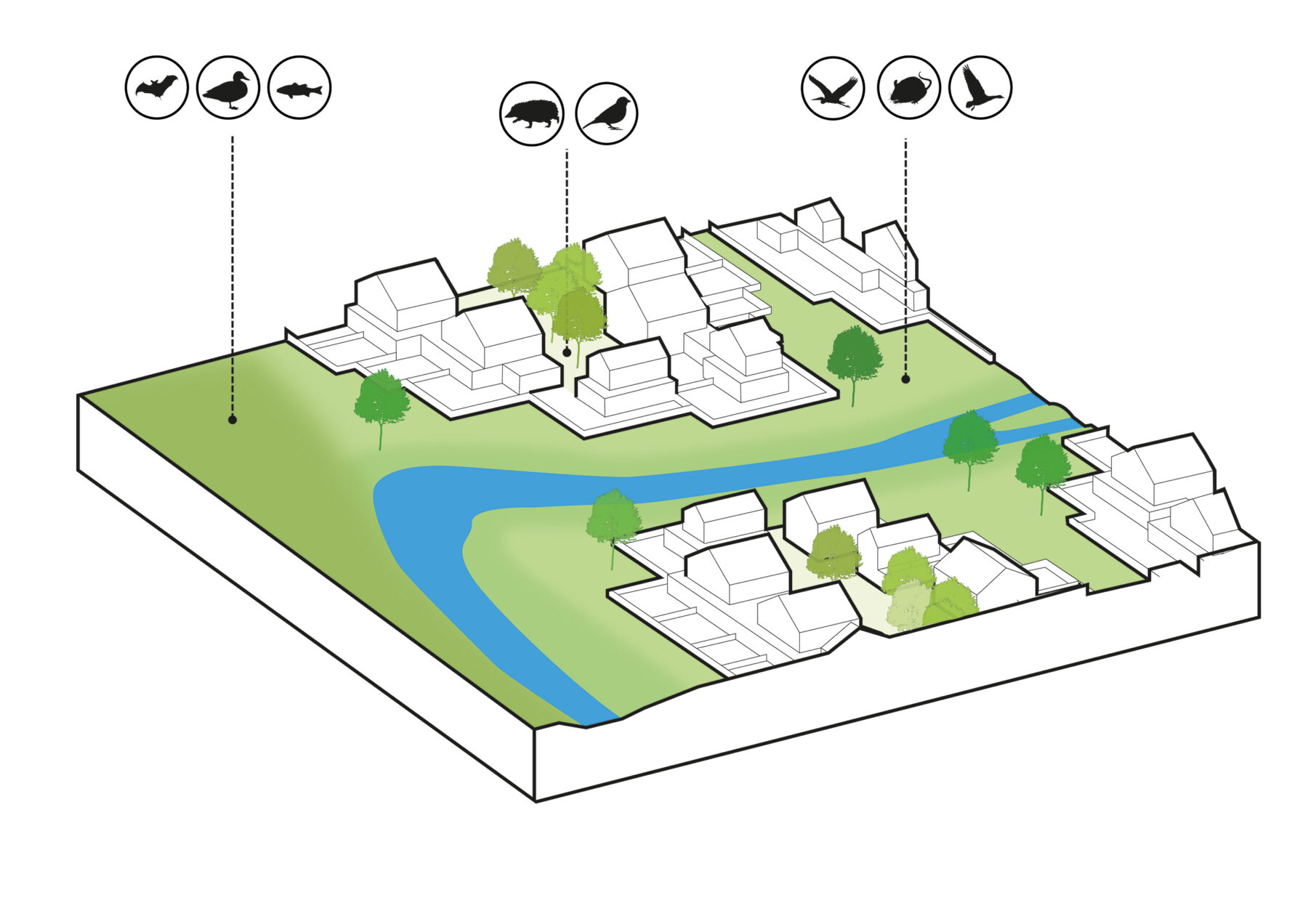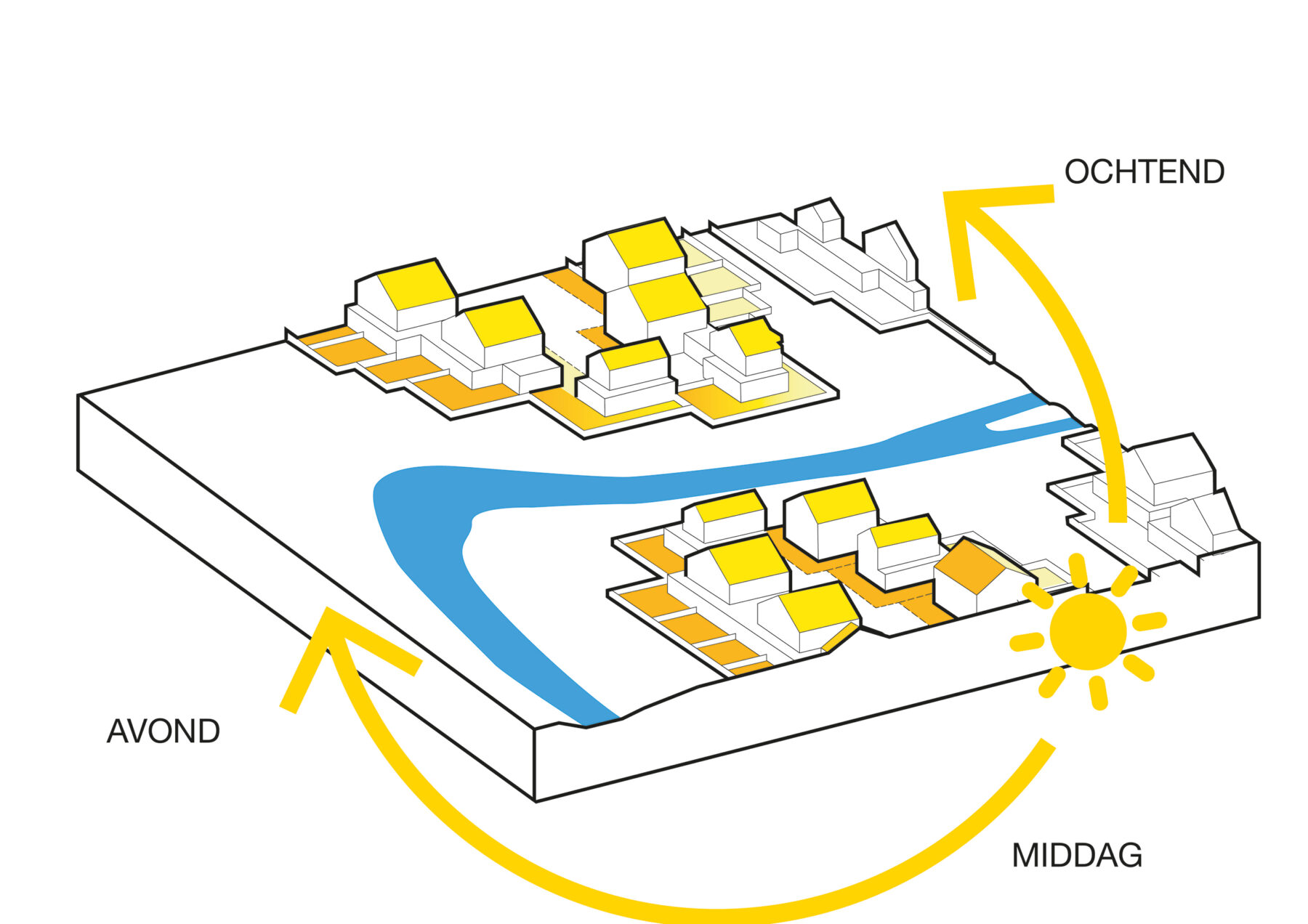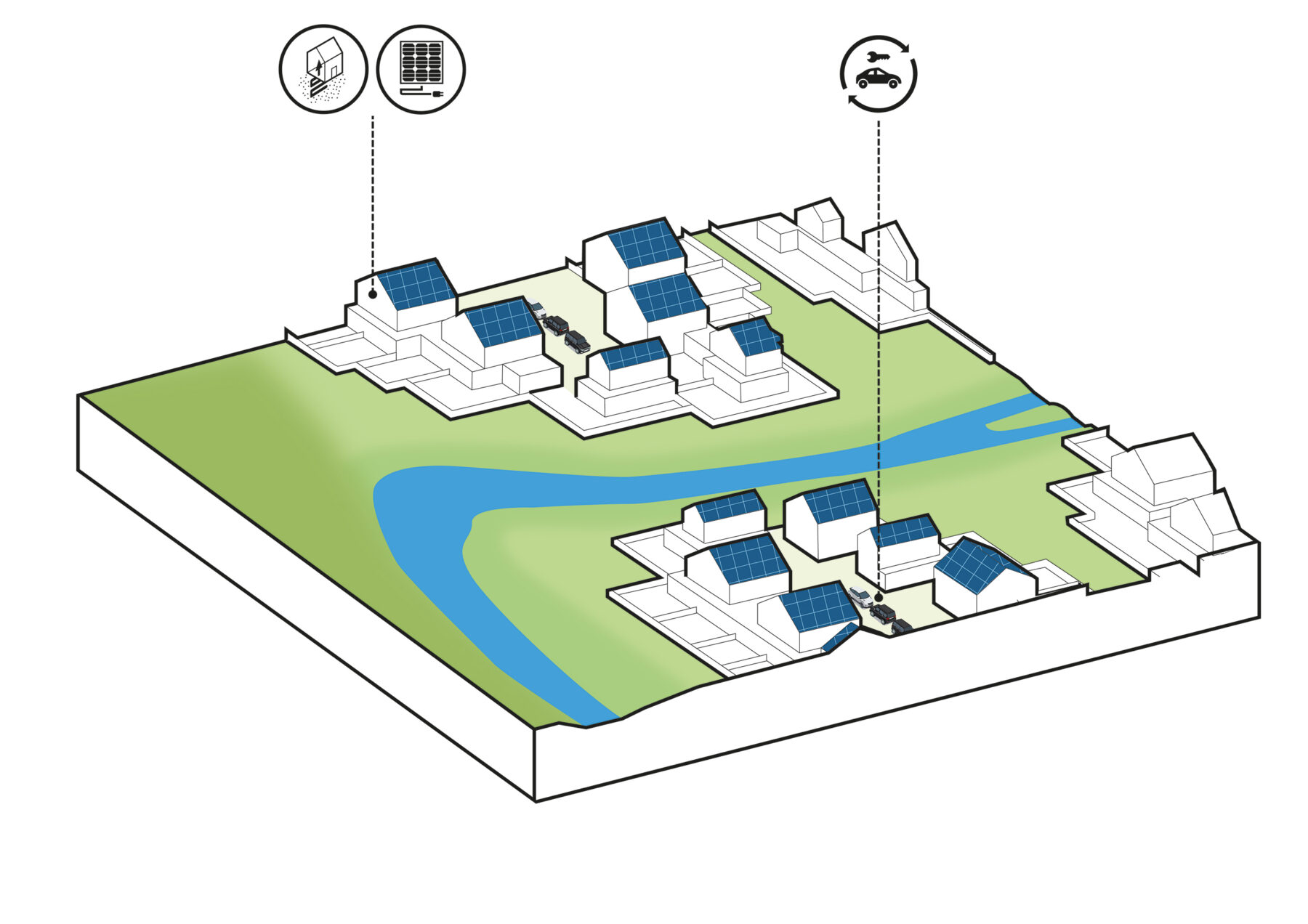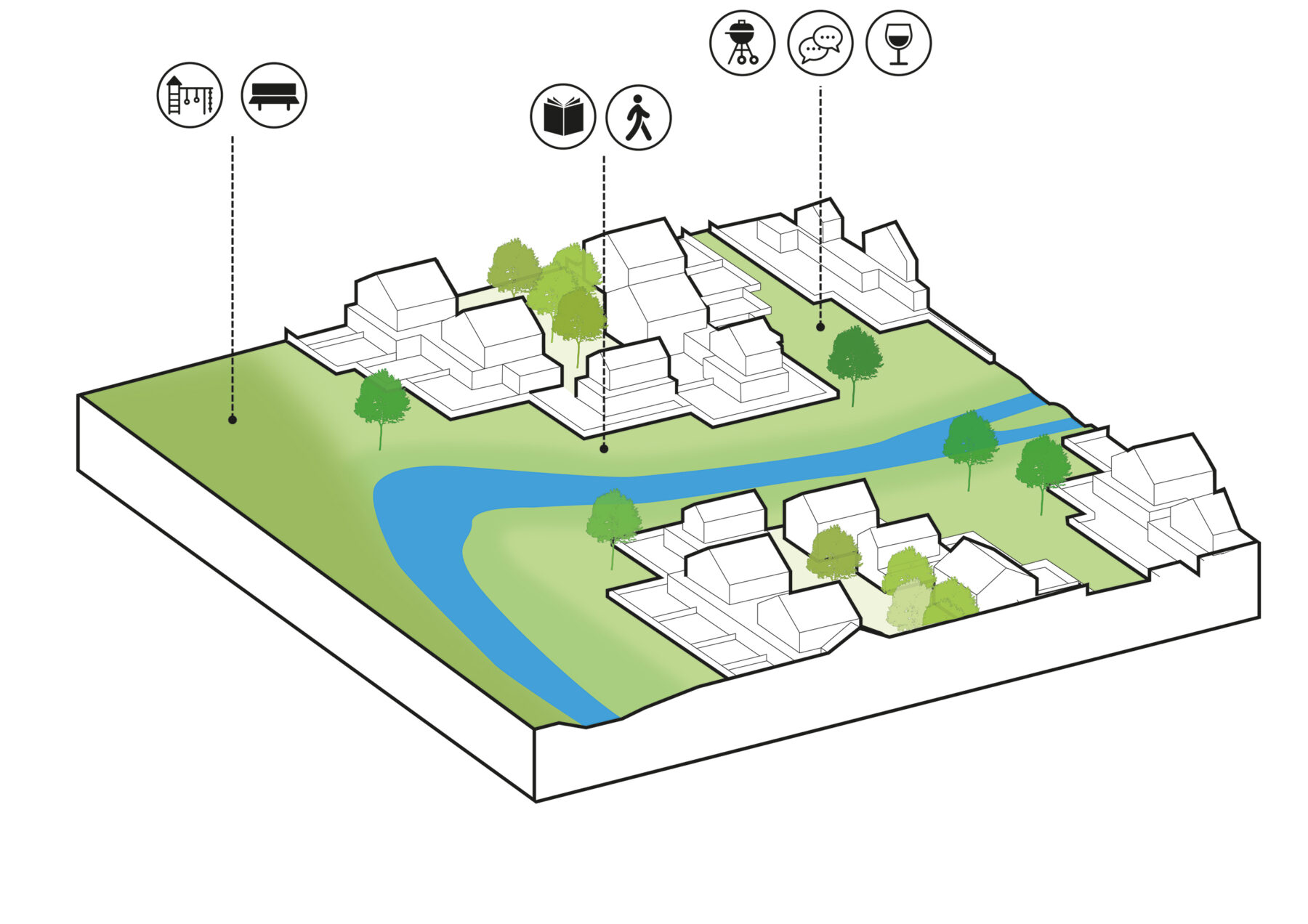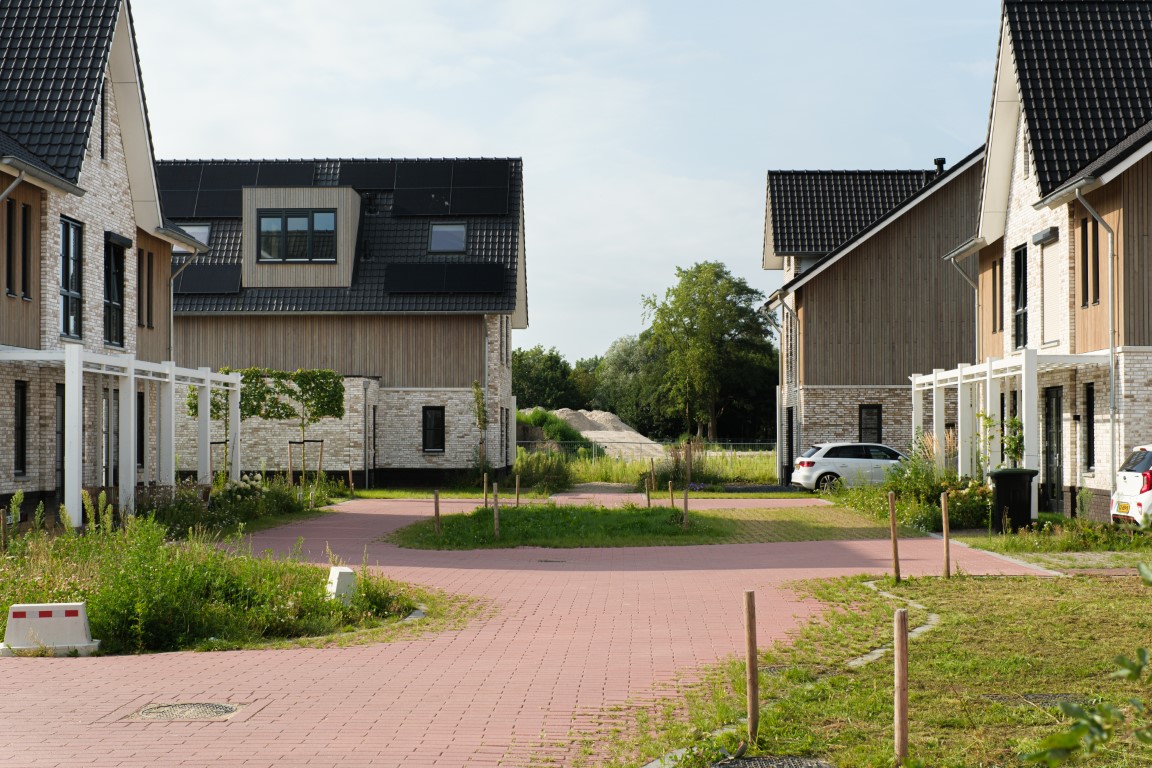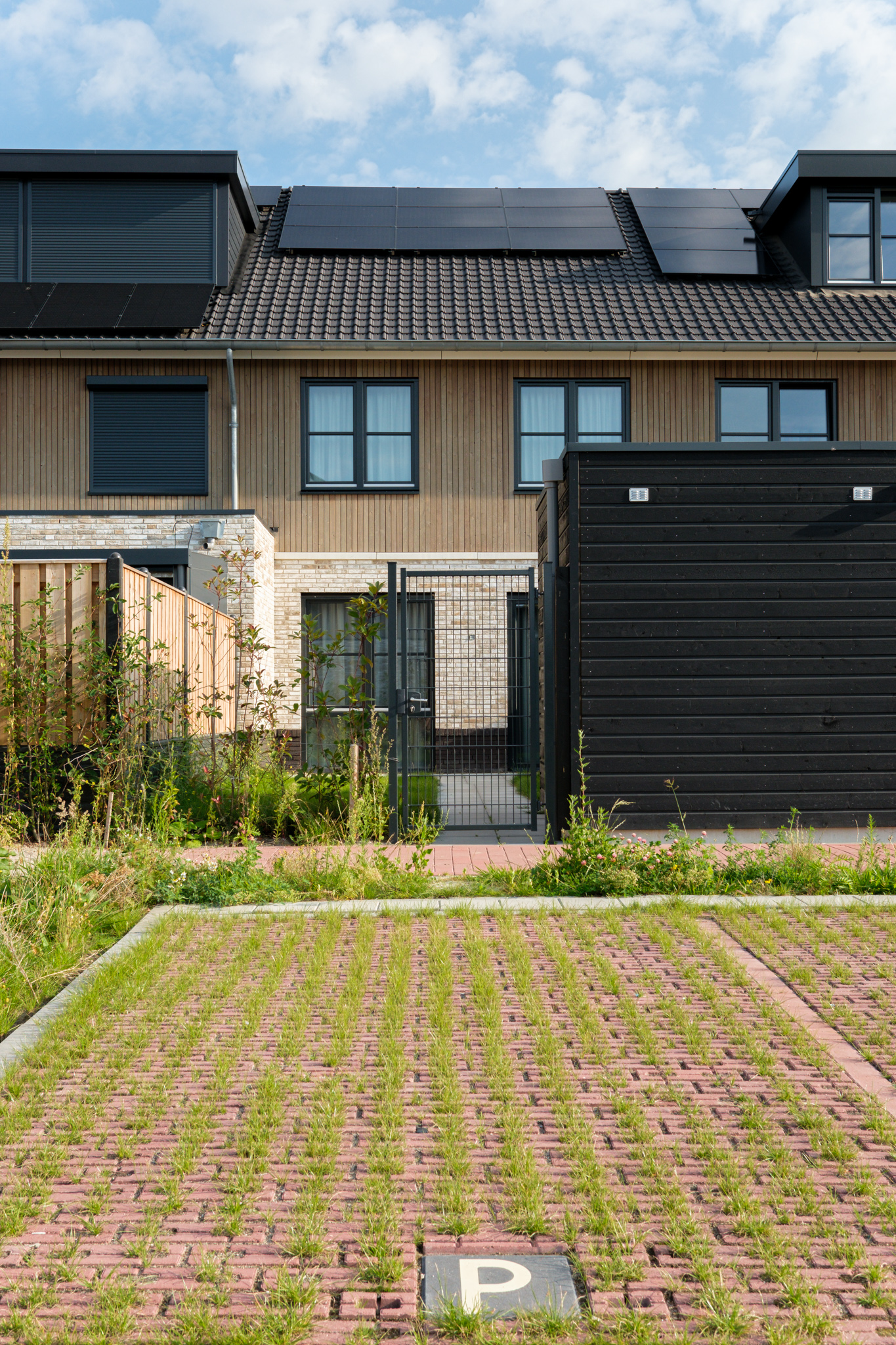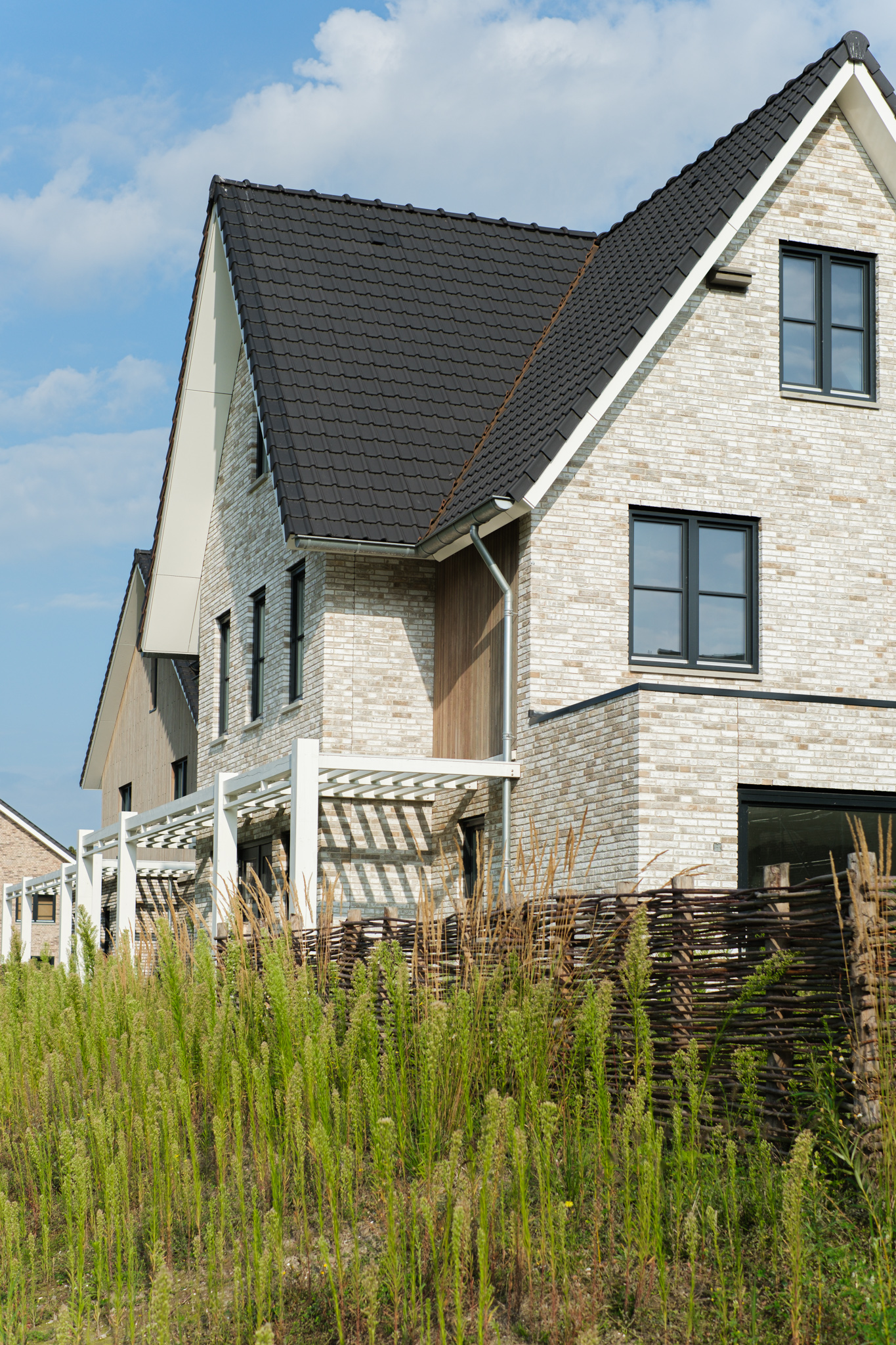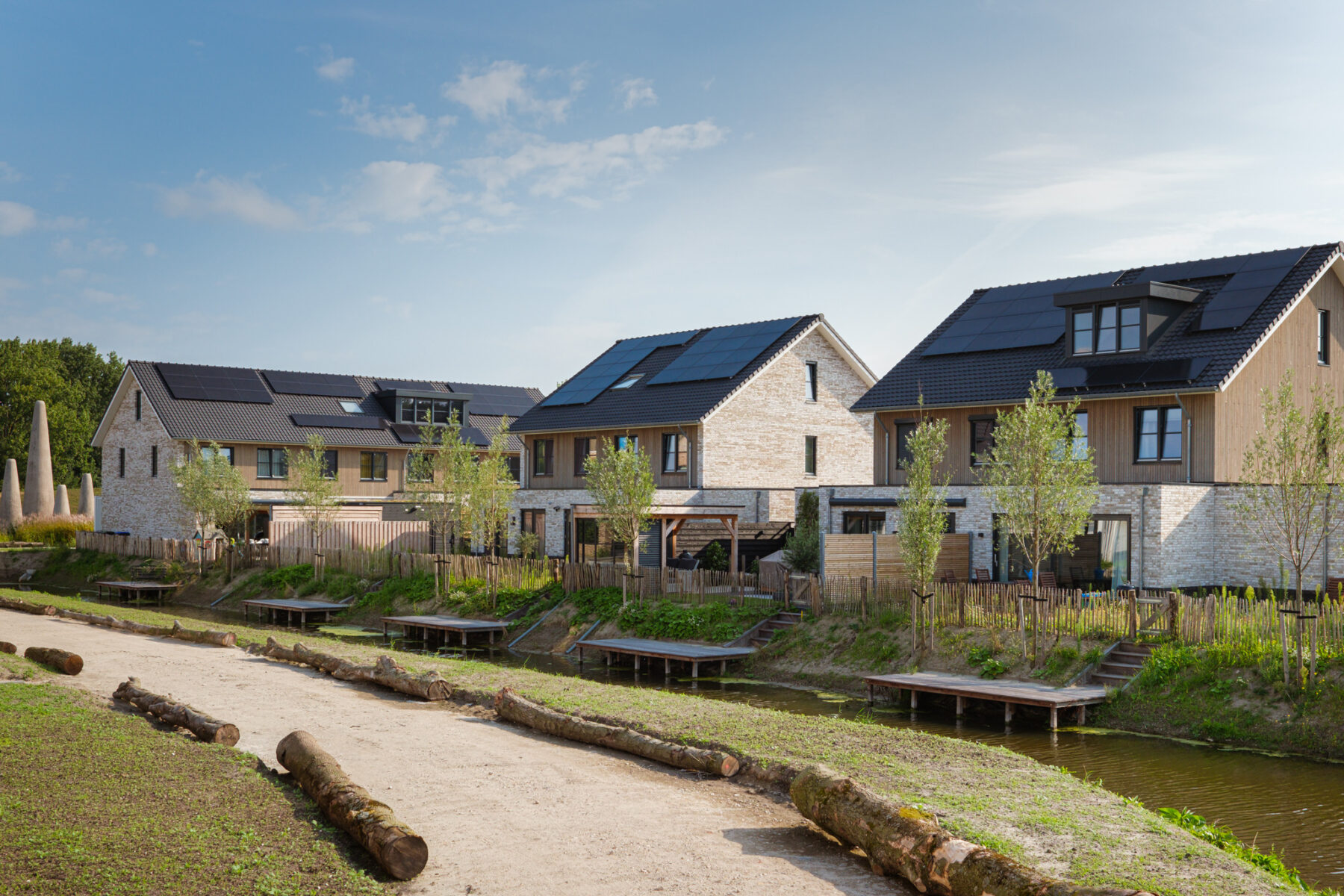 WOULD YOU LIKE TO KNOW MORE ABOUT THIS PROJECT?
Margot be happy to tell you about it.