A former swimming pool site inspires a landscaped residential environment where sports, play, and exercise attractions encourage social interaction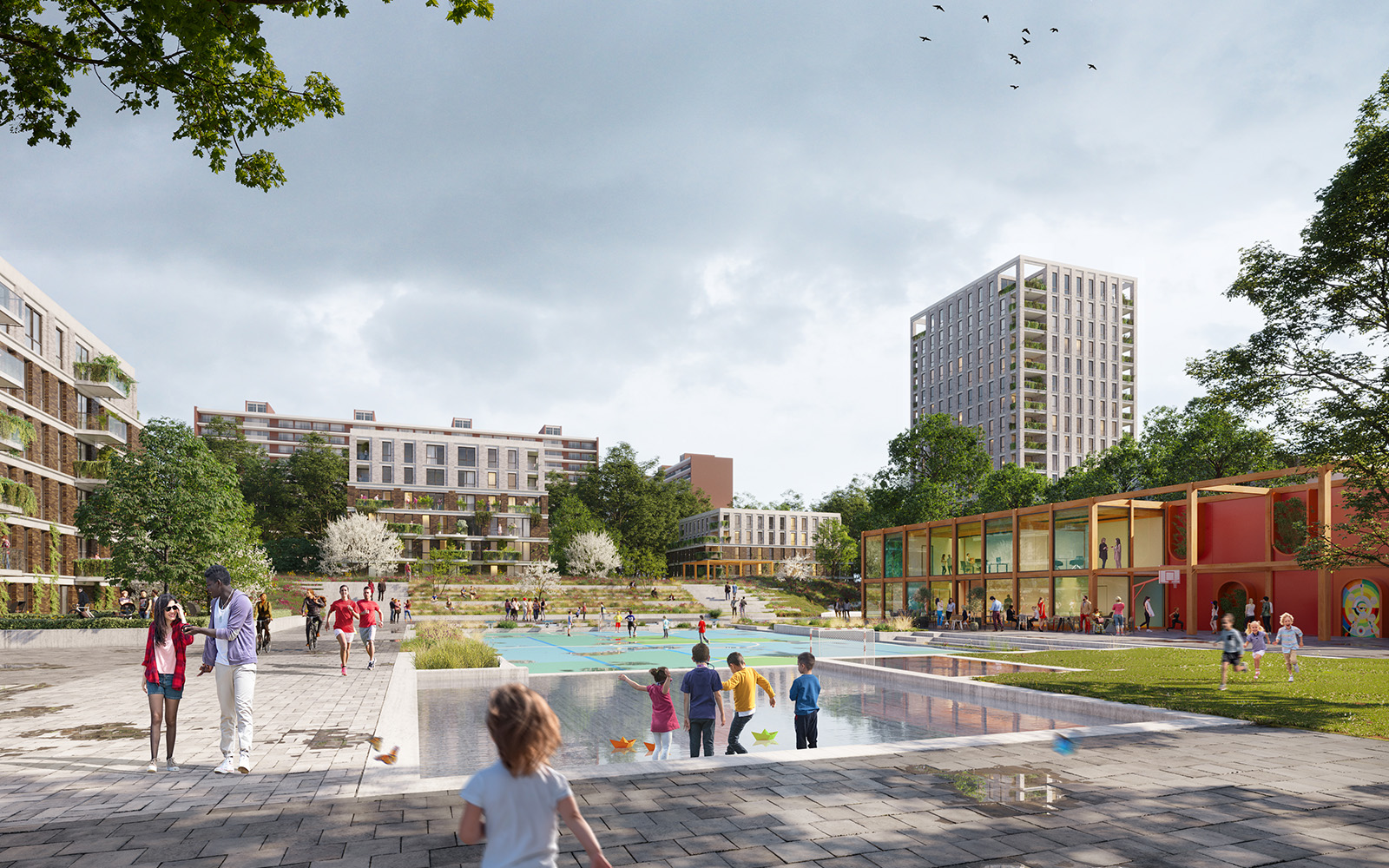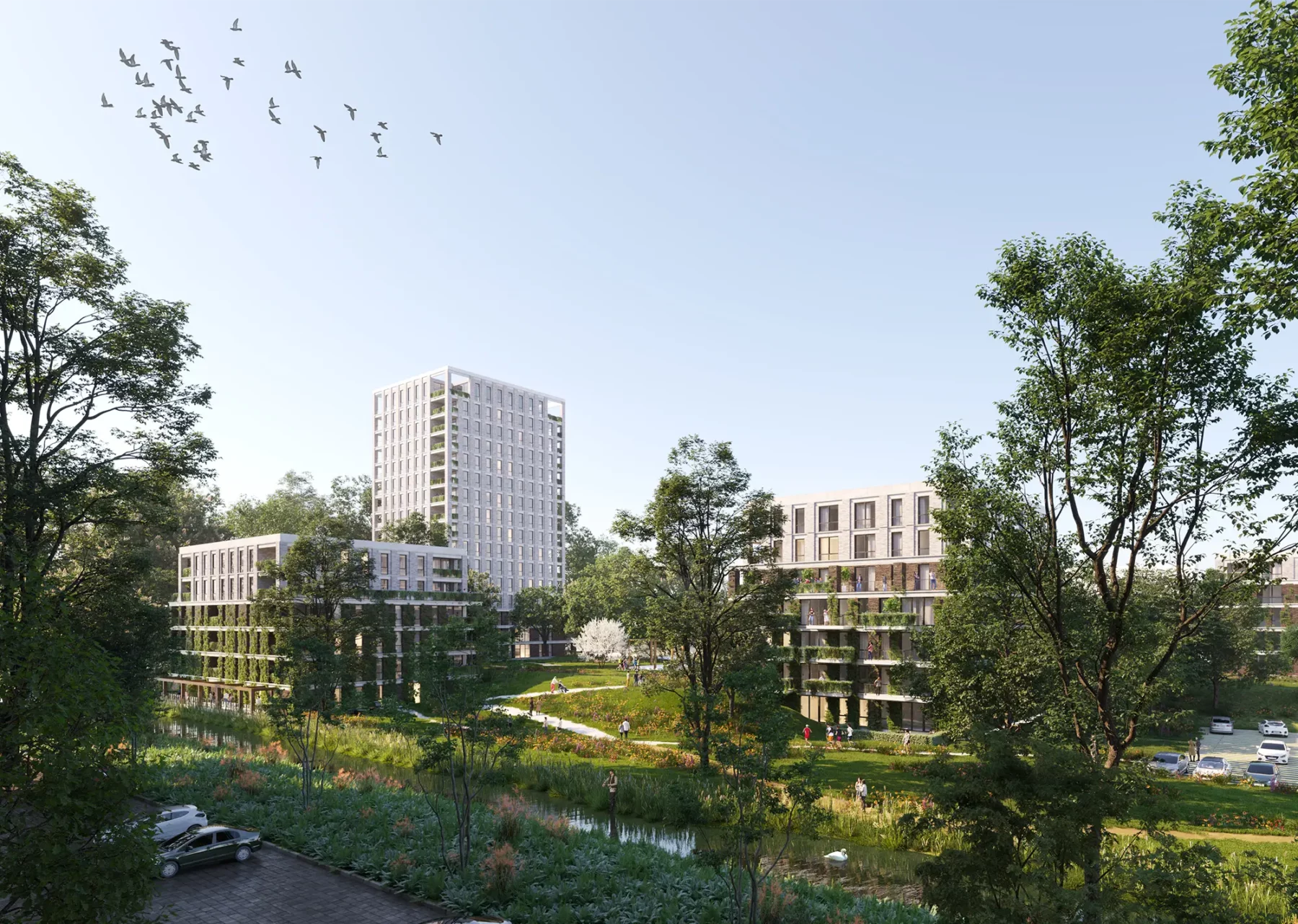 A connecting, nature-inclusive design
We create a central meeting place by placing existing parts of the pool at the centre of the sloping park to connect the conversions. It becomes a place recognisable from the past and well-sheltered from the hustle and bustle of the surrounding roads and context.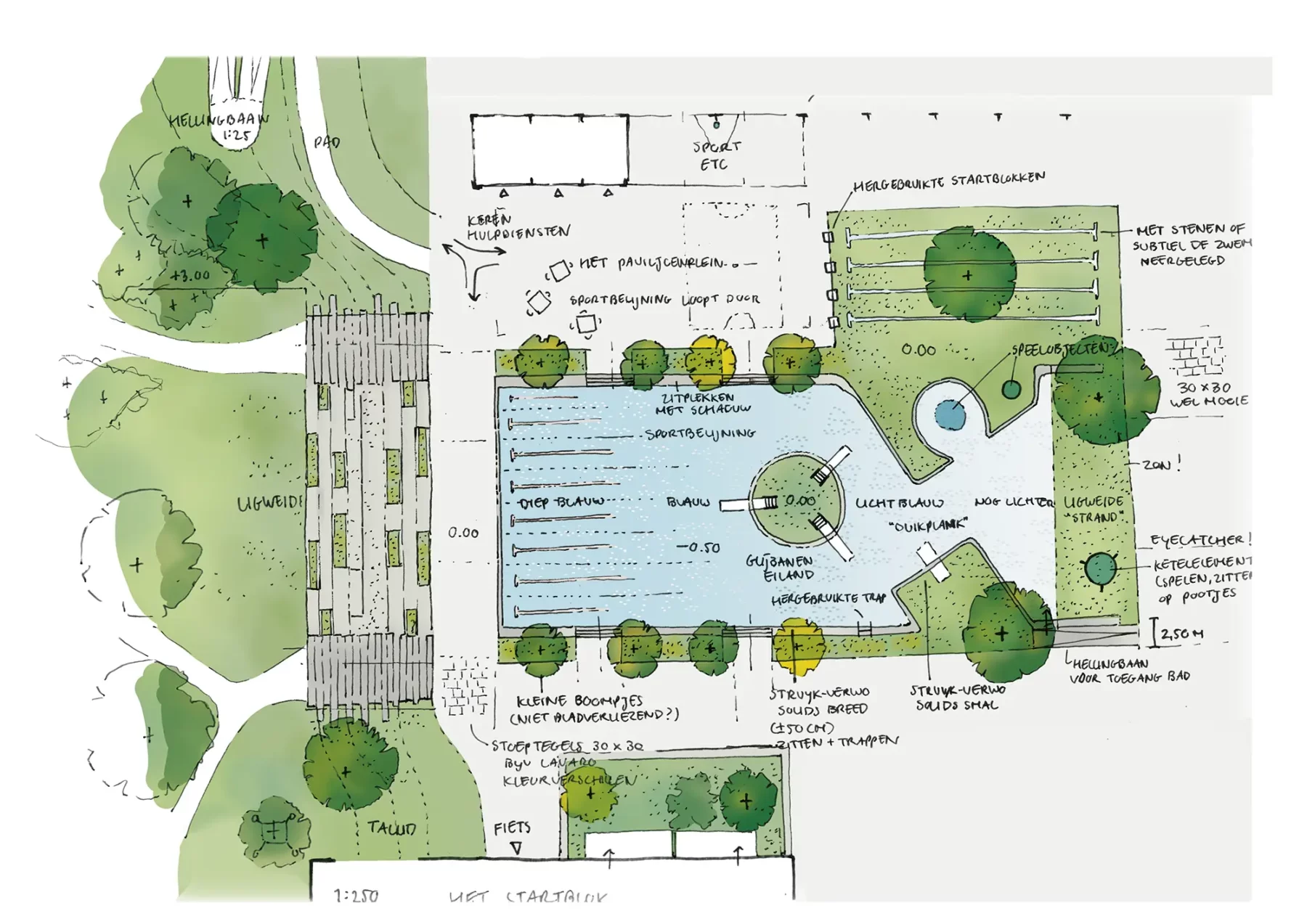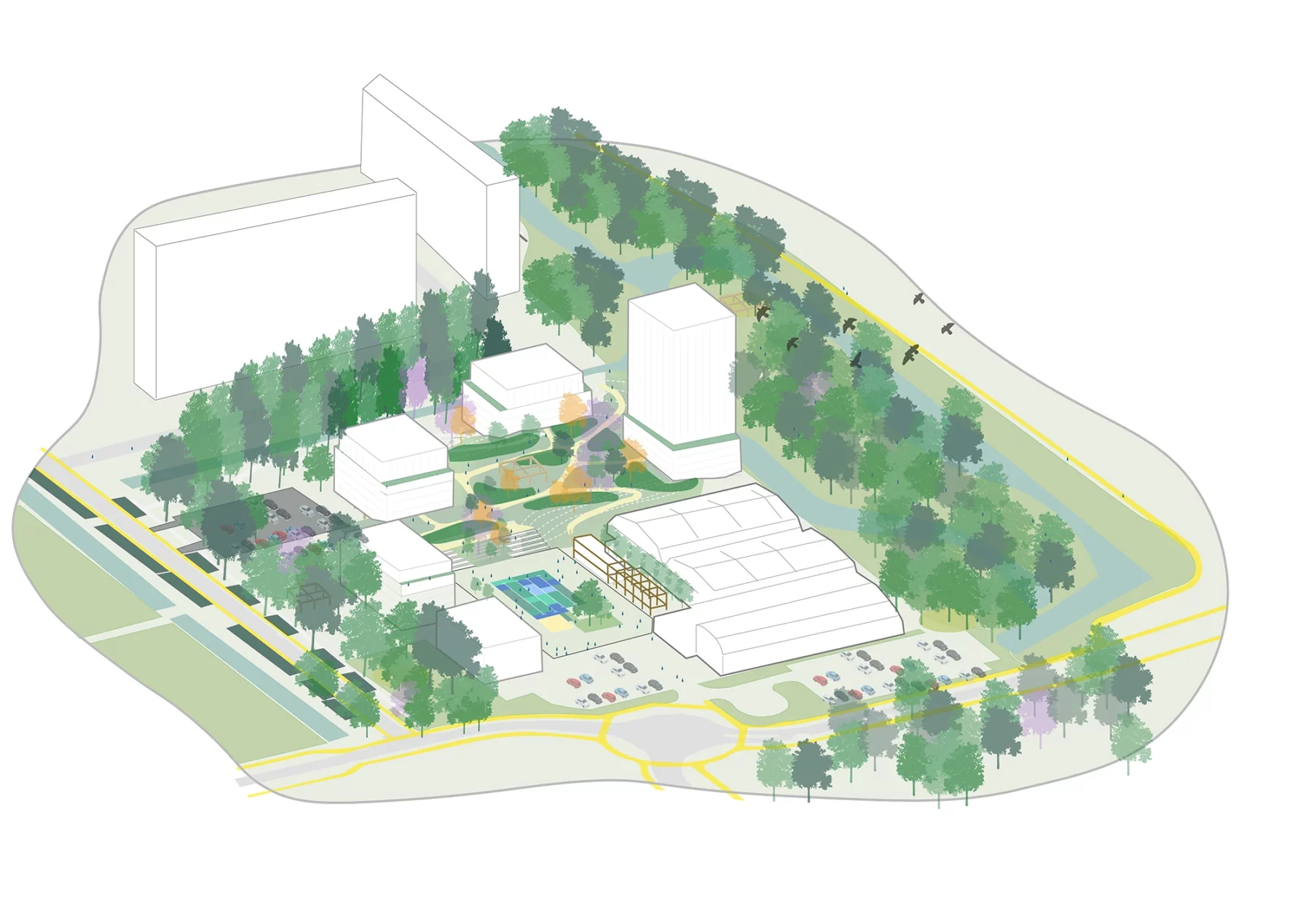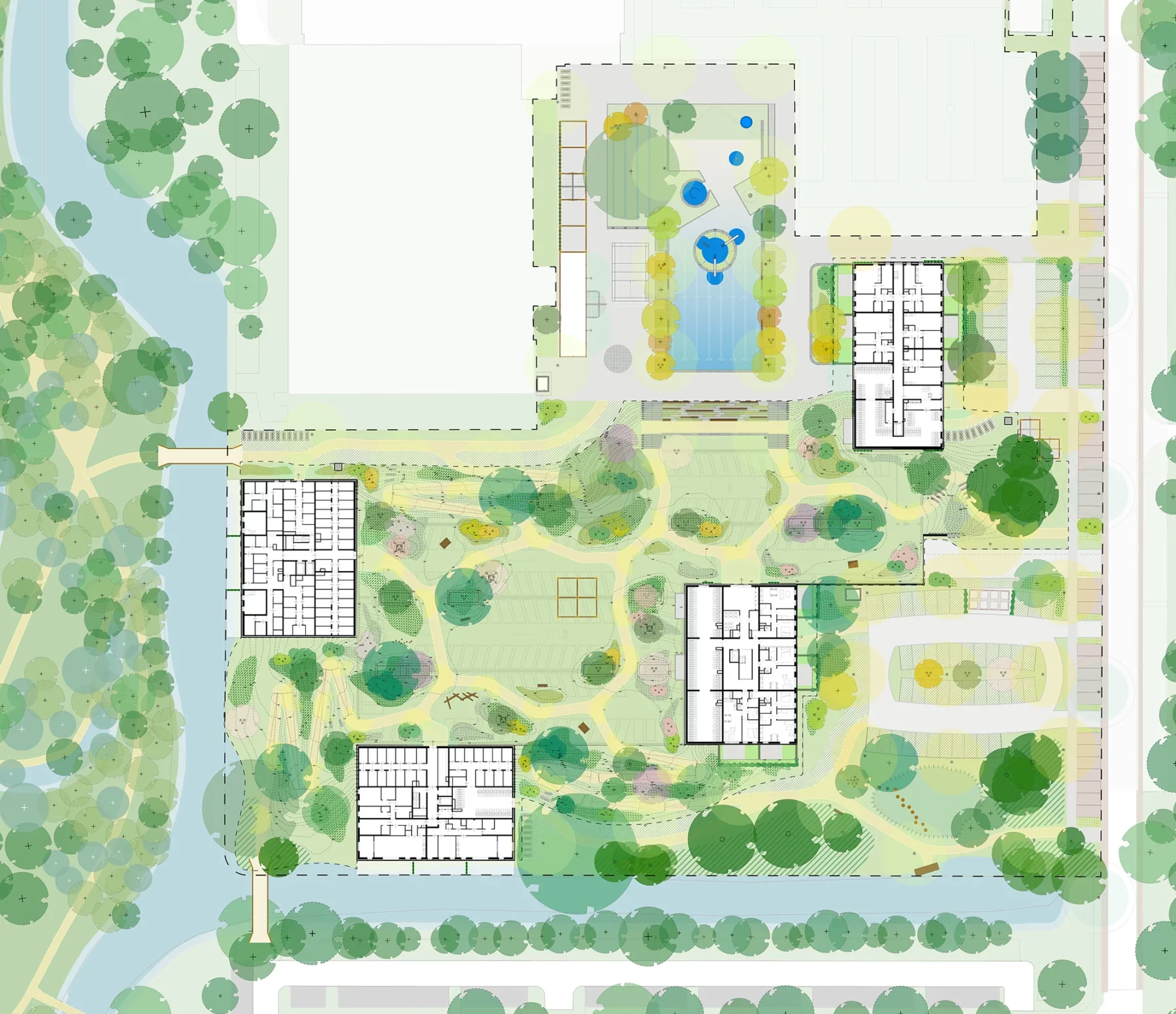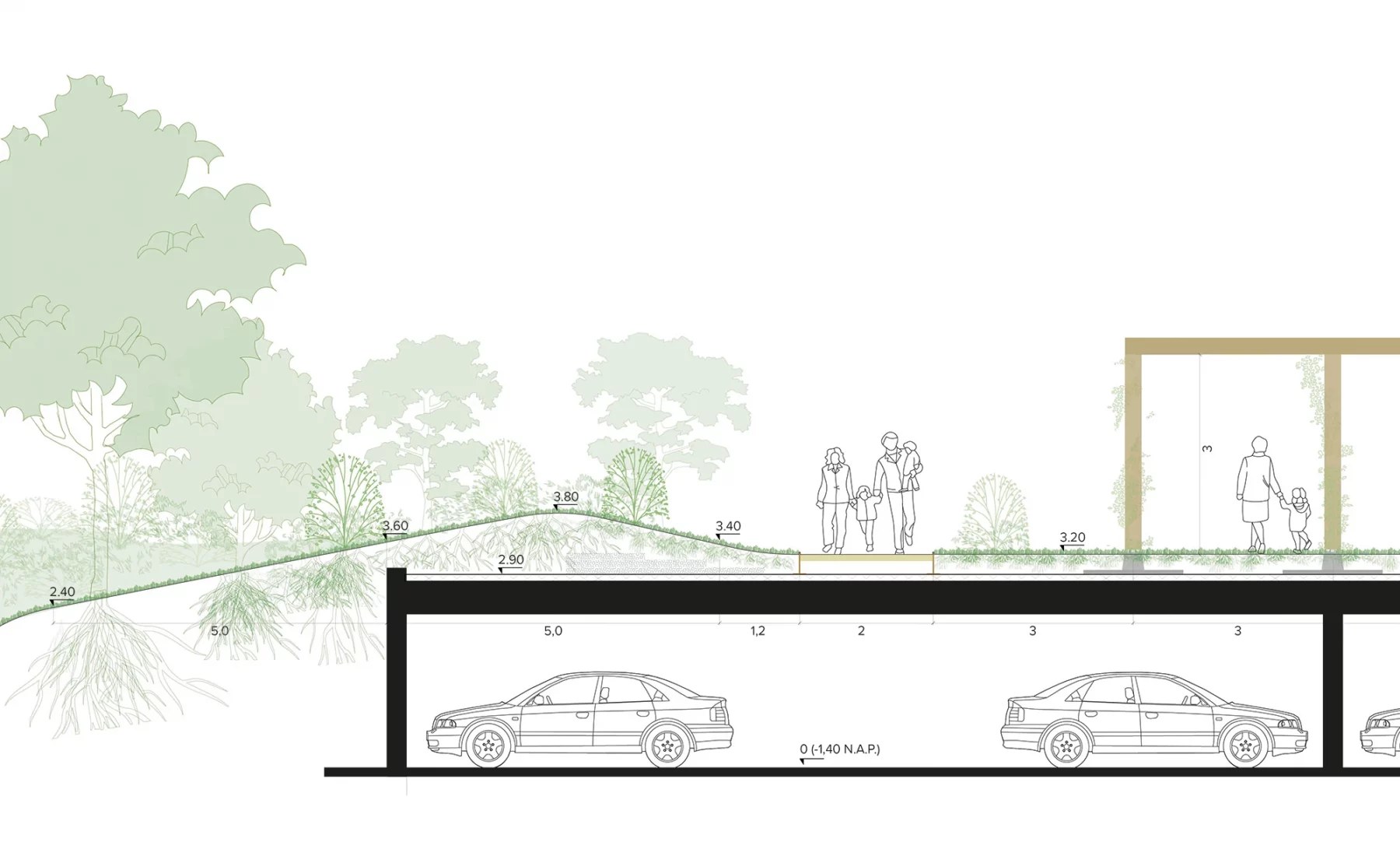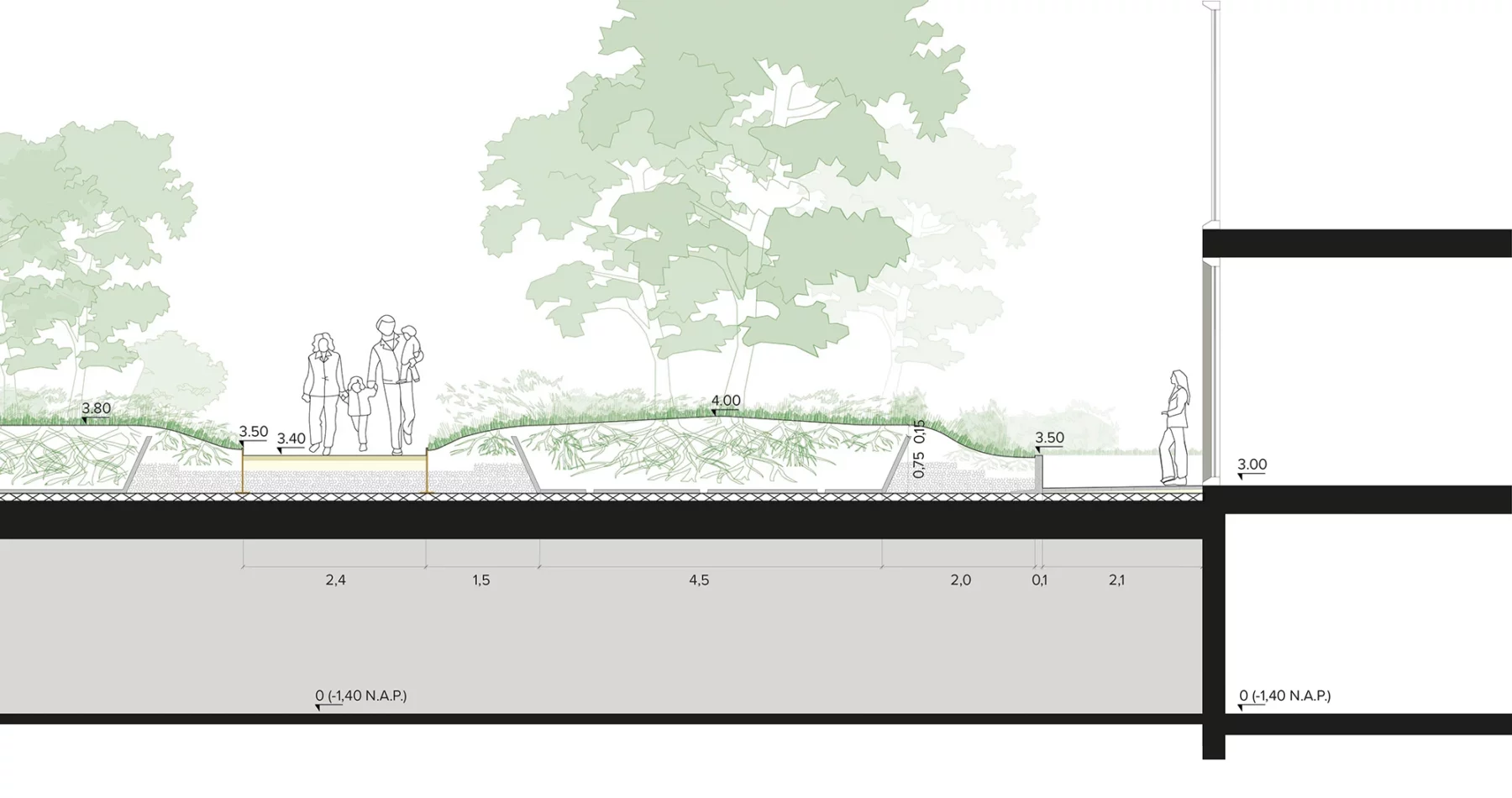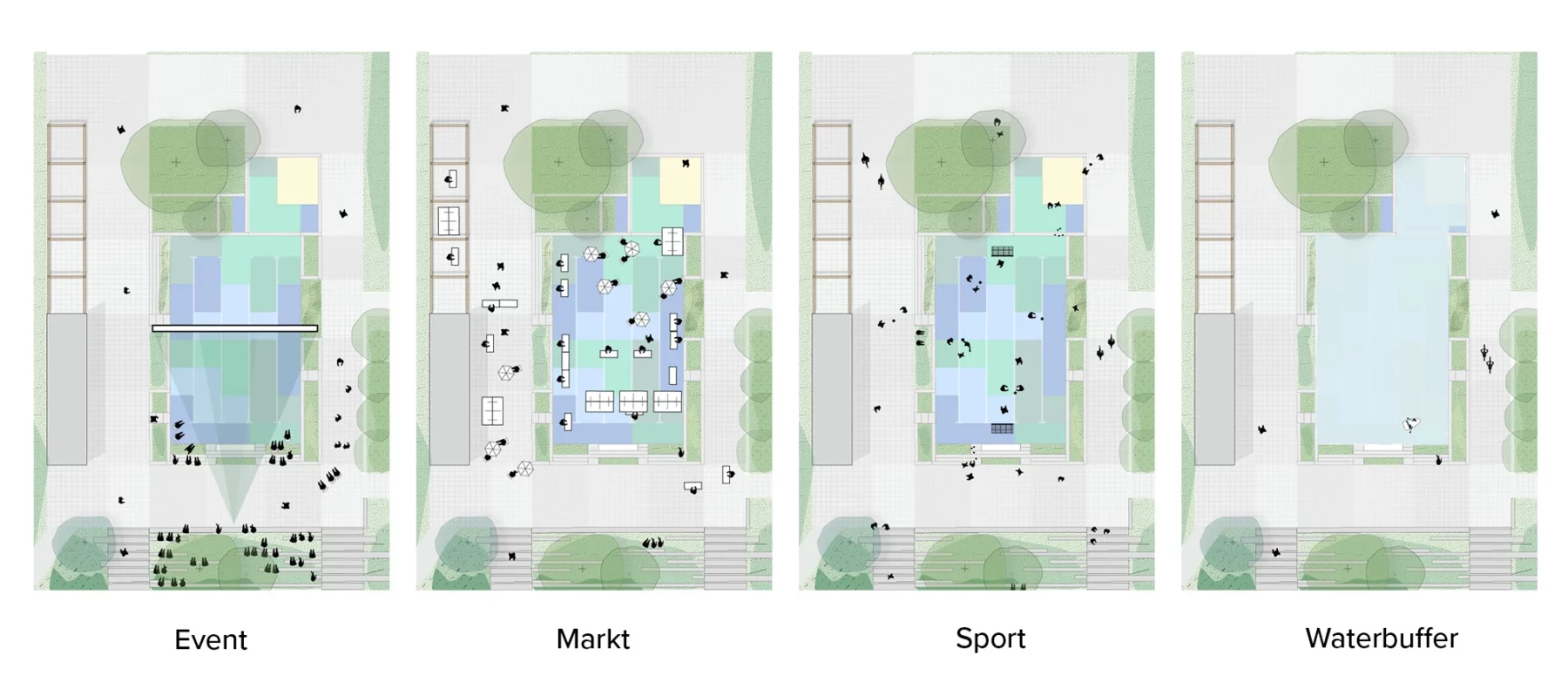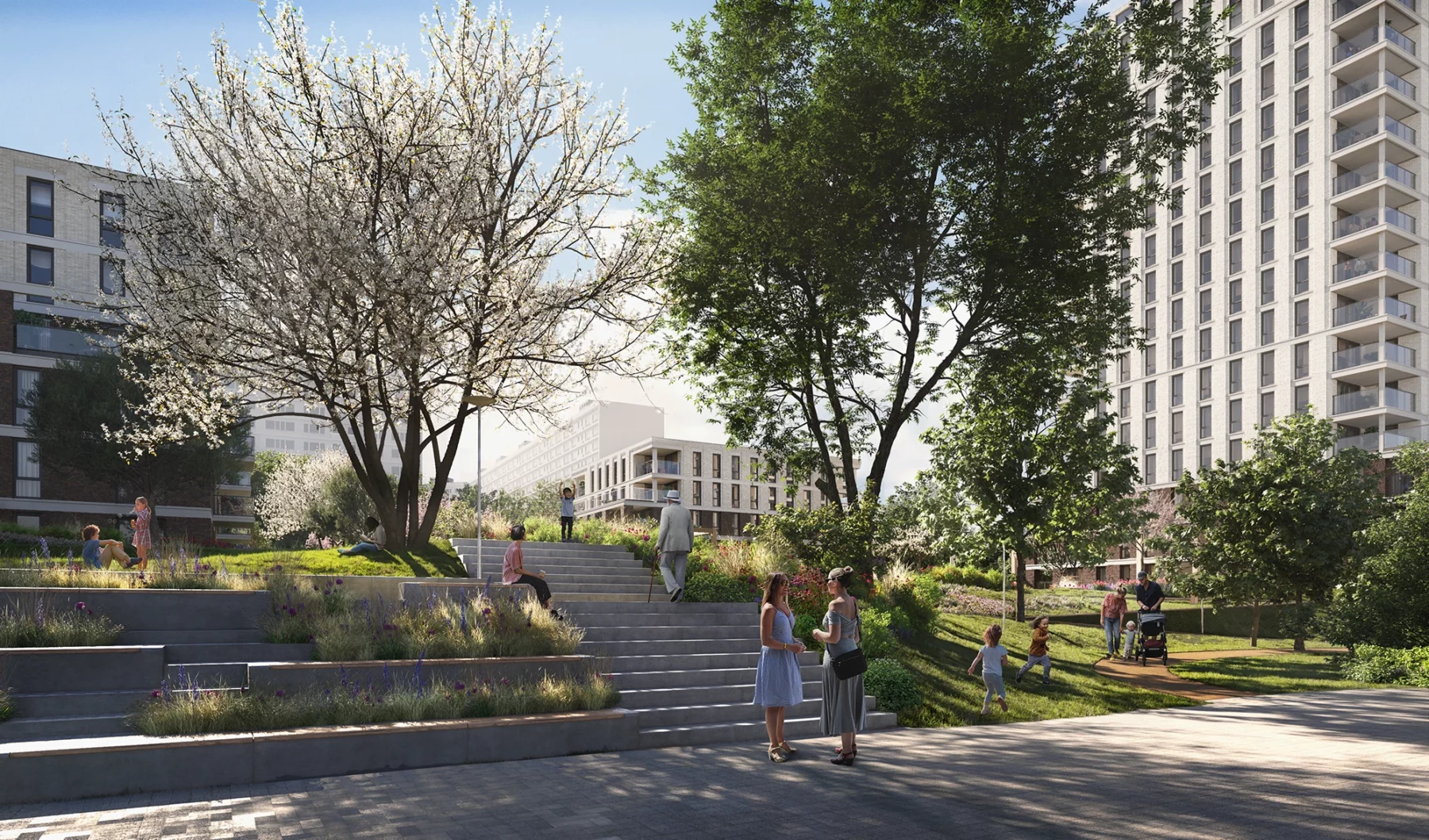 Want to dive deeper into our projects?
Menno can take you on a tour.