Homes Parkbuurt Hoogvliet nominated.
VOTE FOR SOCIAL ECOLOGICAL DESIGN! Parkbuurt in Hoogvliet has been nominated for the Rotterdam Architecture Prize 2023! The residential area was designed by ECHO Urban Design and RoosRos Architects on behalf of Heijmans Vastgoed and the Municipality of Rotterdam.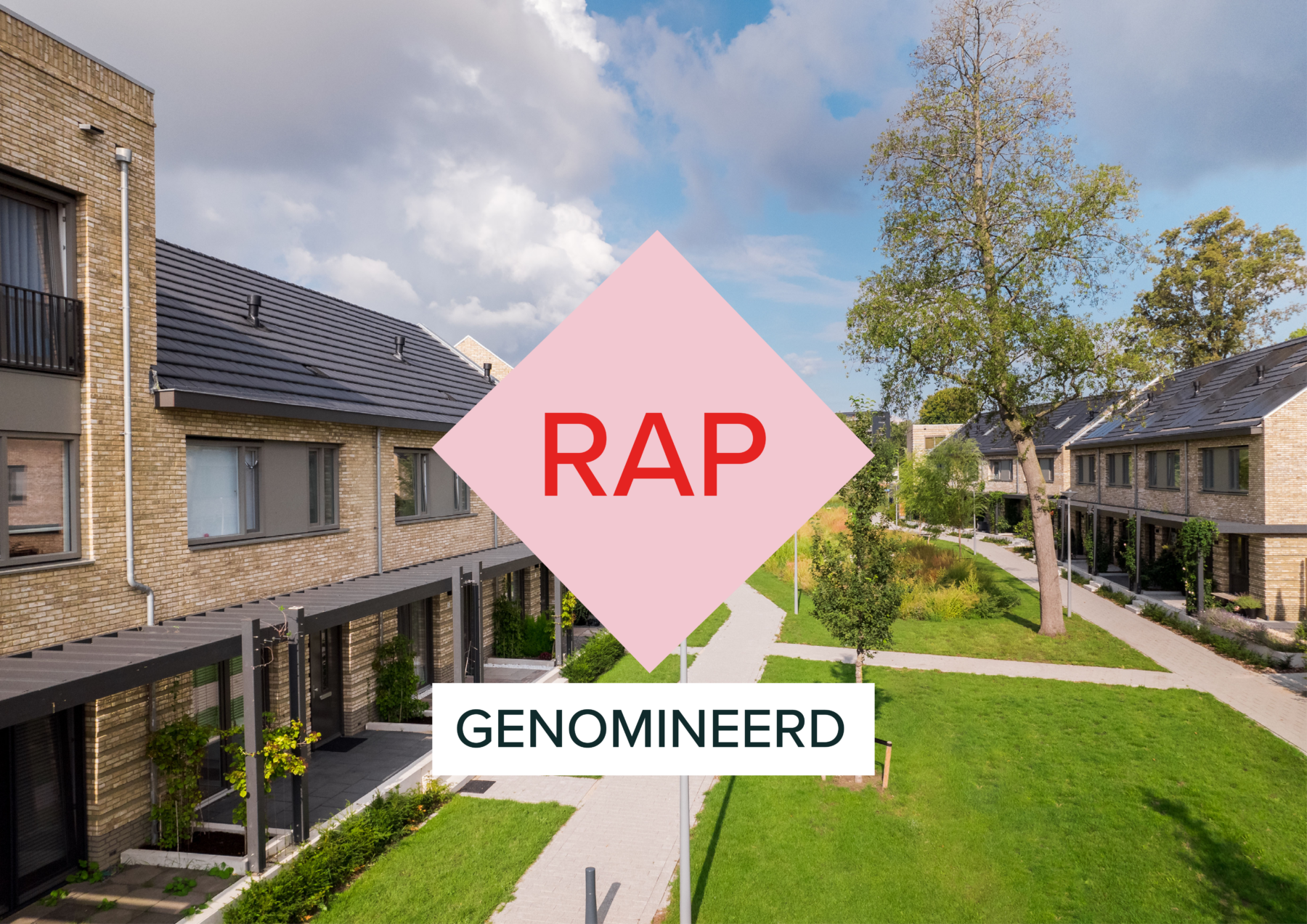 Green Heart.
The urban design defines the image quality principles for the architecture. On the one hand, these are aimed at an appropriate connection to the reconstruction architecture, with three-storey flat accents at the corners as carriers of the area. On the other hand, great attention has been paid to the cohesion and interaction between the house and the outdoor space. The social character is reinforced by the fact that the front doors of all dwellings open out through a porch into the green heart that connects the residential blocks.
'On the one hand, this is the smooth, integral cooperation between Heijmans, ECHO Urban Design, RoosRos and the municipality of Rotterdam. On the other hand, the social-ecological content: there is a lot of greenery, everyone lives next to the park and/or the landscape. The slightly tilted blocks provide security and strengthen social cohesion amid the greenery.' – Robbert Jan van der Veen, ECHO Urban Design.
'As far as we are concerned, this is the overall picture of Parkbuurt: the integration of the restrained architectural approach and the green landscape plan. The verandas with the French doors, details in the brickwork and the subtle colour nuances balance the coherence with the greenery.' – Mark Boschman, RoosRos Architects.
'The shared ambition for the programme was: keep social risers in the neighbourhood. As many as 75% of the houses were eventually bought by people who already lived in Hoogvliet. In addition, the plan also attracted a new target group, creating a healthy mix between different target groups from different backgrounds. So we succeeded in our plan and Parkbuurt has become a diverse and lively new part of Hoogvliet.' – Waldi van der Wilk, Heijmans.
'We kept each other on our toes to achieve maximum quality. All houses were given an extra wide nave size to realise verandas with French doors. This made the veranda an extension of the house and that certainly contributed to the success of Parkbuurt.' – Rob Wouters, municipality of Rotterdam.
Vote for our project? You can vote until 24 April 2023. Click below for the link.