Selected for the subdivision and development plan of Nobelhorst Phase 4 South.
We were commissioned by the municipality of Almere to work on the subdivision and development plan.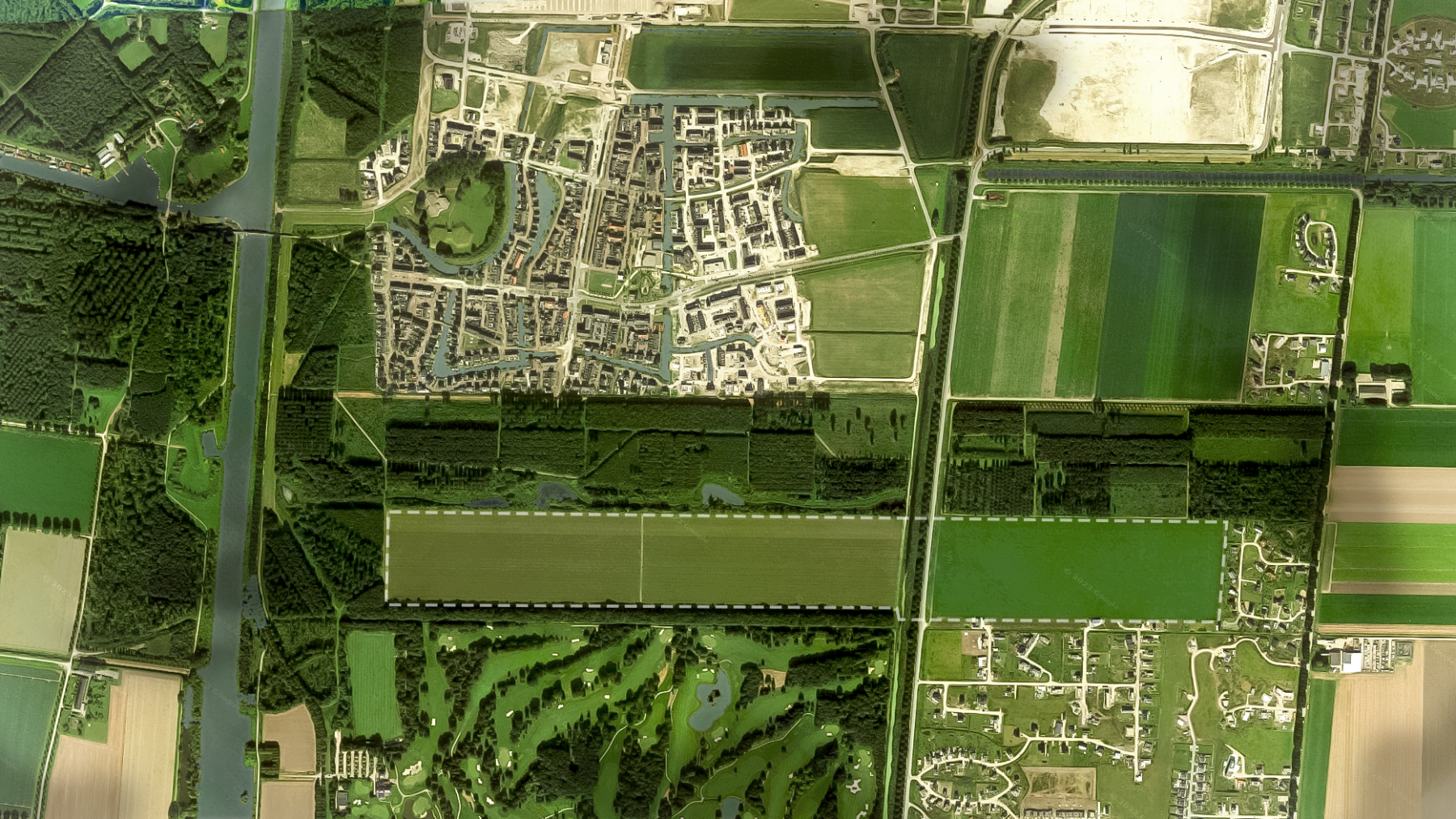 Nobelhorst is a relaxed residential area with a village character near Oosterwold, between the forest ridges of Almeerderhout. Living together is central to this assignment, and we seize the strong ambition in the field of nature inclusion and climate adaptation with both hands to design a living environment where nature is always nearby: coming home to the forest!
We see an opportunity here to realise an extension of the neighbourhood grafted onto village growing up and living together in a strong relationship with nature. Senior designer Esmee Bais says: "In a wooded environment, we link small-scale urban typologies: a yard, a village square, a village green, living at the edge of the woods or by the water. This creates an intricate network that forms a safe and surprising living environment for people and animals."
The location calls for a special plan, with respect for nature, that is sustainable into the future, that starts from landscape quality: a plan with high ambition. Landscape architect Margot Overvoorde explains: "We want to double the Beaver forest! With every tree planted, the natural area of the Almeerderhout expands.
We are currently in the vision phase, where the structures, the programme and the principles for the image quality are being formed. This will allow for future living in a Nobelhorst, where you can experience the forest, creeks and natural structures to their fullest from your front door.