The Yearbook of Landscape Architecture and Urban Planning
We are delighted about our appearance in the yearbook of Landscape Architecture and Urban Planning 2021.
This yearbook presents the best Dutch urban planning and landscape architecture projects. It also draws attention to social issues such as inclusiveness, health, and equality of opportunity.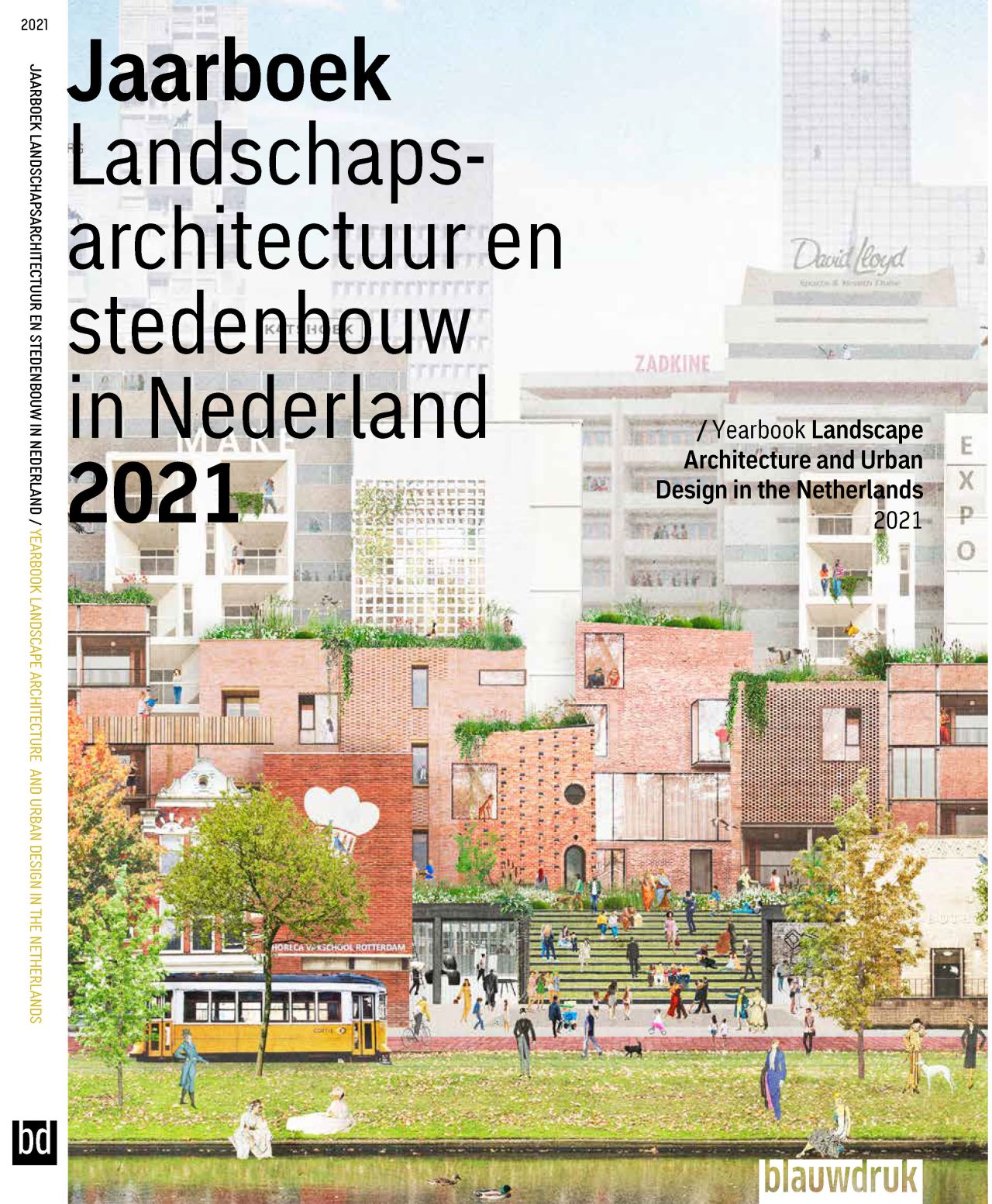 'As far as I'm concerned, the future's task lies in finding the answer to the question: How can one build on the inspiration and emotion that is already felt in an existing place?' said Robbert Jan van der Veen, as a speaker at the presentation of the publication of the Yearbook of Landscape Architecture and Urban Planning in the Netherlands 2021.
In collaboration with Orange Architects, MORE Architecture, Studio Nauta, MoederscheimMoonen Architects, ECHO urban design won the tender for the development of ZOHO, Het Zomerhofkwartier in Rotterdam. In this plan, 600 new homes harmoniously merge with the existing architectural identity.
The selection committee recognises the role of social attention in this project. The committee emphasises that we paid attention to questions such as: How do we shape the housing task without compromising public space and facilities, include transition tasks such as climate and energy, and while respecting existing users and buildings? They call it a radical proposal for a layered city. 'With a communal parking garage, a semi-public roof landscape, a public gallery and a living room for meetings, events and neighbourhood activities, ZOHO lays a foundation for community spirit and a neighbourhood feeling,' according to the selection committee.
ECHO Urban Design does not pretend to be able to shape our whole society. But with our design, we allow people to better interact with each other in a small part of the neighbourhood, and we hope that this will contribute to a vision for our society.
In the yearbook, you will find projects that inspire, address and inform. Are you curious about these projects? You can order the yearbook via the online bookshop of Uitgeverij Blauwdruk.