The municipality of Harderwijk and team ECHO take inspiration from the cities of Amsterdam and Woerden.
We have been selected as design partner for the development of Kranenburg in Harderwijk. The former defence site Kranenburg will get a new destination including housing, social and support functions. To this end, we organised an inspiration excursion with the municipality of Harderwijk.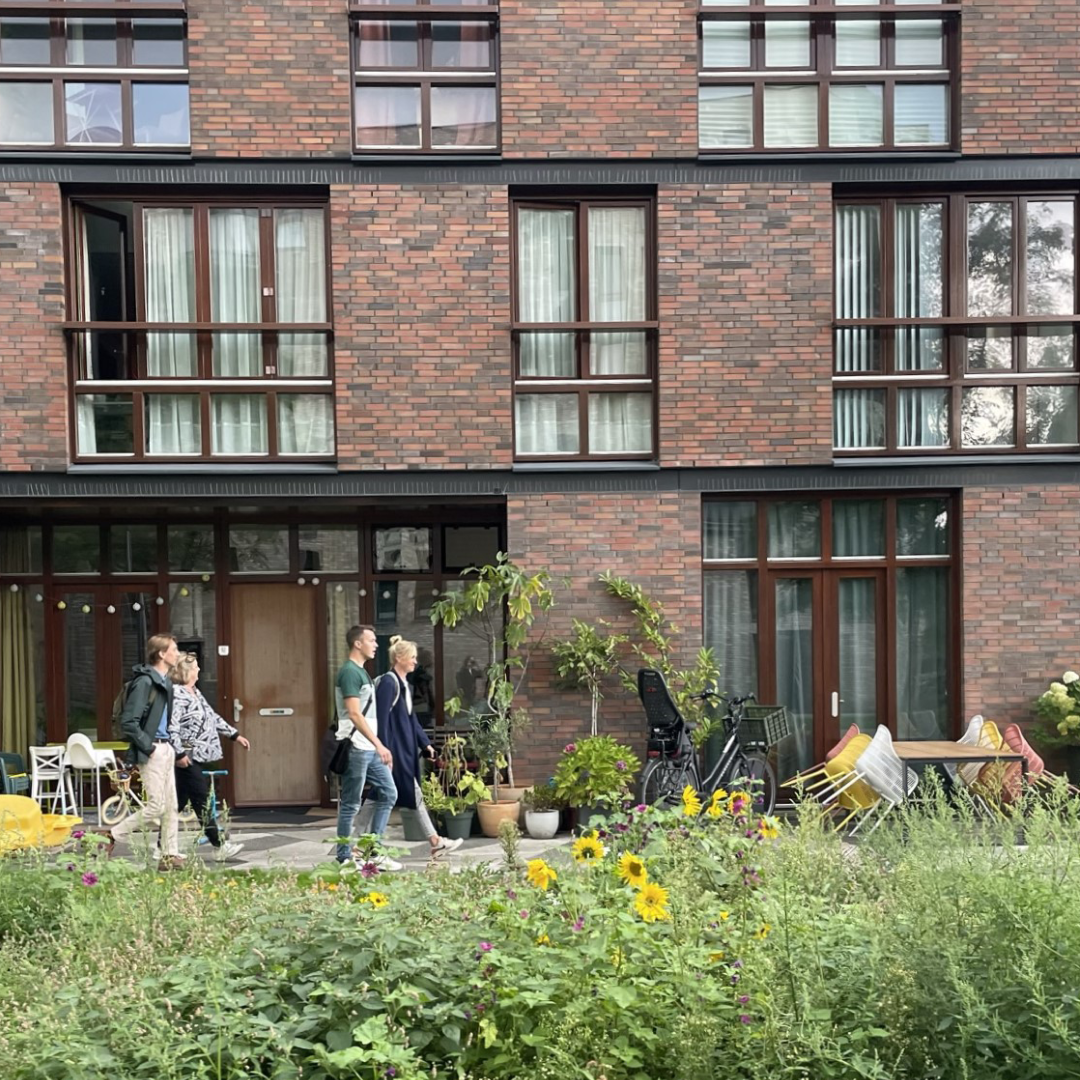 On 29 August, we visited the cities of Amsterdam and Woerden to get inspiration for the development of Kranenburg. Among the places we visited in Amsterdam:
The GWL site. In 1997, the first houses were completed on the former site of the Municipal Water Works in Amsterdam. Here, a six-hectare residential neighbourhood emerged, car-free and built according to sustainable principles.
Westerpark. This large green area with theatre, cinema, exhibition space and events stage proudly bears the name Cultuurpark Westergasfabriek. What was originally a small 19th-century neighbourhood park has been united with the vast area of the defunct municipal gas plants.
Funenpark. A residential area in Amsterdam city centre contains sixteen residential blocks, each with a different design and designer. In Funenpark, homes have sprung up for different target groups, students, families and the elderly, from social housing to houses for sale in the more expensive segment.
We ended the day in Woerden on Defence Island; a car-free green residential area formed by the three phases (north, middle and south). A transformed, peaceful and characteristic residential area. An island connection between the station and the city with the Nelson Mandela Bridge as the main connection. And finally, the old laundry building where various entrepreneurs have set up a catering business.
A day in which we were able to get to know each other in a different way. We looked at the car-free environment, the handling of history, the green and at the same time urban character, but above all the social side of the projects. Because the most important question always remains: "How do we not only make a new neighbourhood spatially, but how is a new community formed for the future?"