Ecosystem-centred area development: the neighbourhood the good
"We create places and buildings where people live or work healthily and happily, with a positive impact on both nature and society."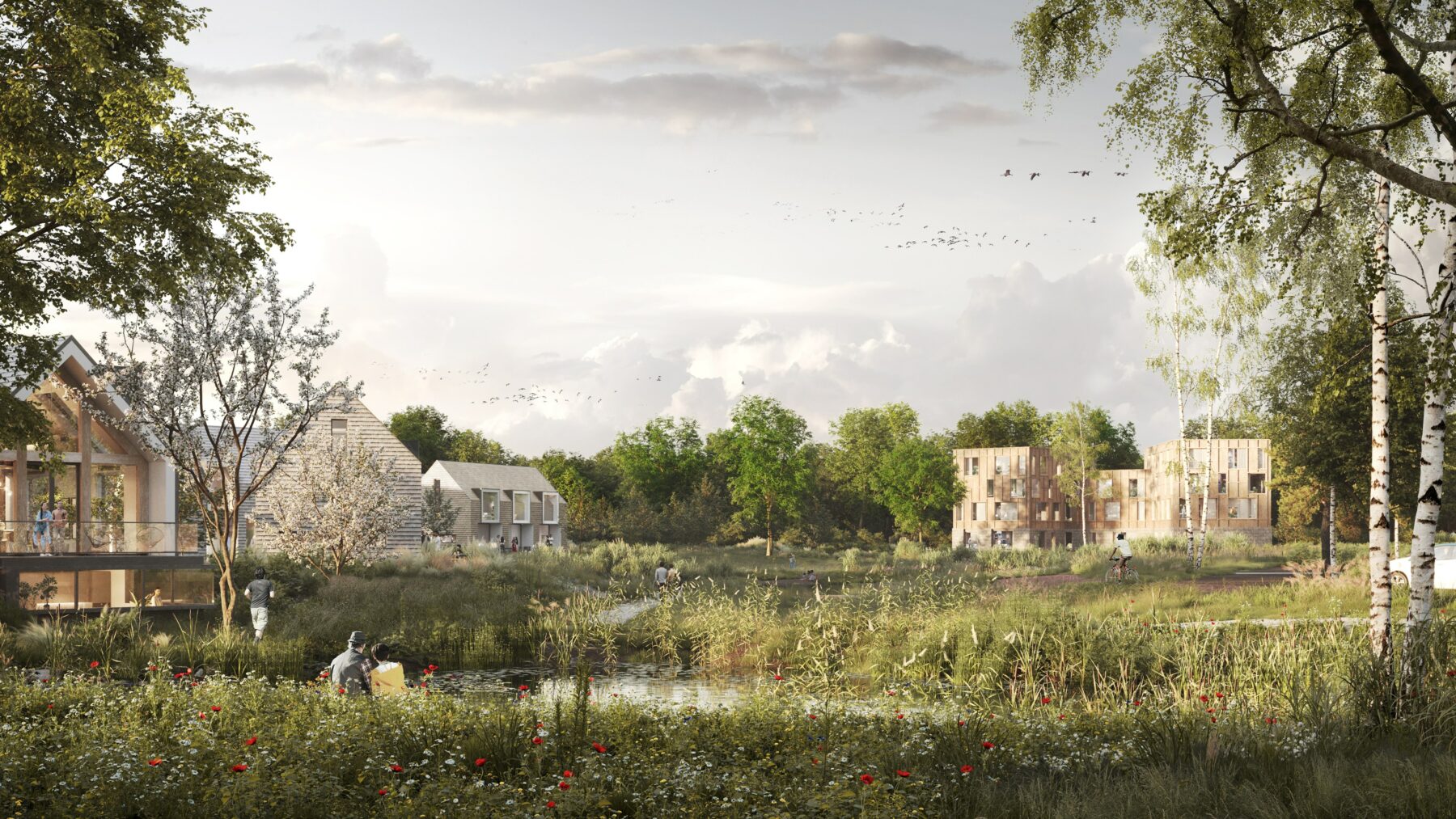 To shape the mission, we treat development areas as ecosystems. In this way, even an estate can be developed into a residential neighbourhood, leaving it greener and healthier than encountered. To make this a measurable reality, Dura Vermeer and ECHO Urban Design have developed a concept: The Neighbourhood Estate. The first plan study resulted in a new, socially-inclusive residential neighbourhood with a 70% strengthening of the ecosystems present and the addition of three new eco-services.
ECHO Urban Design works on inclusive urban landscapes from the human and community perspective. Robbert Jan van der Veen, urban designer and founder: "The social aspect and real living together is most important in this. Living together in the broadest sense of the word; the sense of community, knowing one's neighbours, light contacts and thus strengthening safety and social cohesion. Creating connection between people, but also with nature and the city."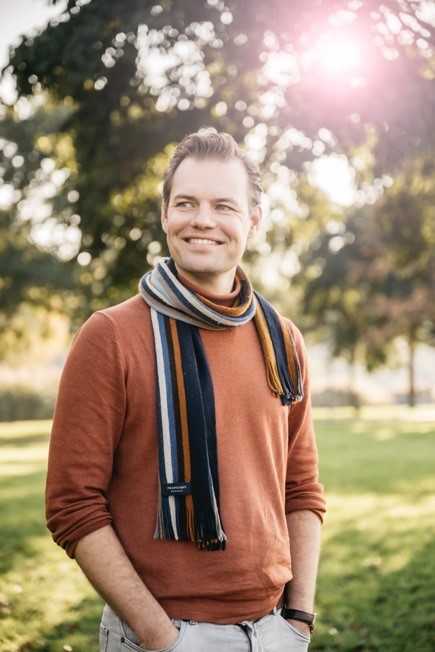 Robbert Jan van der Veen; Urban designer and co-founder ECHO
Mirre Kokkeler; Concept developer at Dura Vermeer
---
DOING THE GOOD THING
ECHO's vision fits seamlessly with Dura Vermeer. Indeed, Dura Vermeer develops sustainable, healthy living environments on the basis of four value circles within The Good Thing. Mirre Kokkeler, concept developer at Dura Vermeer: "The first value circle is the balance between people and their living environment. The second is the health of people, nature and climate. The third is connection with who or what you want and need. The fourth is the infinite circular world in which we no longer waste or pollute anything. Within each value circle, we focus on sustainable and social themes. With concrete measuring instruments, we check whether we are really doing the right thing."
How The Good Doing manifests itself varies by location and context. Mirre: "One of the first locations where we tested the Neighbourhood Good concept was in the transformation of a former estate into a residential neighbourhood. Here the ecology was already very strong. Therefore, we focused on the value circles Healthy and Infinite. This allowed us to nurture what was already there and add value to it to make it even better."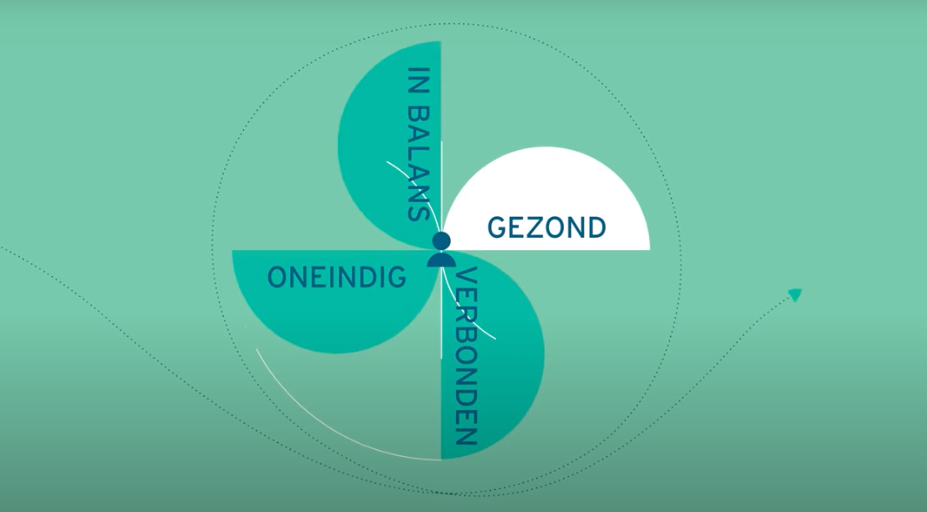 The value circles of The Good Doing with always human-centred.
THE NEIGHBOURHOOD
Robbert Jan: "With the Neighbourhood Estate concept, we create an integral environment where everything is connected. Within an estate, nature is already beautiful. The feeling of antiquity then really overwhelms you. That is not only in the buildings, but also in the antiquity of the landscape. Turning such a beautiful estate into a Neighbourhood Estate is a very special study to be allowed to work on. How to make such an environment even better was a nice challenge for the team. We didn't want to demolish, but rather build on."
"To make measurable how we could develop this place and leave it better than we found it, the first step was to investigate the ecological values present and determine the new goal to be achieved with an i-Tree scan, NL Area Score and Ecosystem Services Analysis. This became the basis of the concept. Nature and landscape first, then buildings. This approach produced a surprising plan."
Mirre and Robbert Jan worked with the team to put down a concept based on nature for the collective. Mirre: "This leads to a nice area experience, but also to strong mutual connection between the people in the area, as they cherish and manage the neighbourhood asset together."
WITH DIFFERENT TYPES OF GREENERY, WE CAN PROVIDE PEOPLE WITH ENOUGH PRIVACY AND DISTANCE, BUT ALSO PLACES WHERE THEY CAN MEET EACH OTHER
Robbert Jan: "The development fields are located in places with existing buildings and ecologically less high-quality zones. In these, we place the houses facing each other as much as possible; creating a collective yard at the front of the house and space for privacy at the back. With different types of greenery, we can provide people with enough privacy and distance, as well as places where they can meet. Connections between different parts in the estate are improved and also made more visible, making residents want to actually use the whole area. That way, people will meet each other and there will be an opportunity to get to know your neighbours."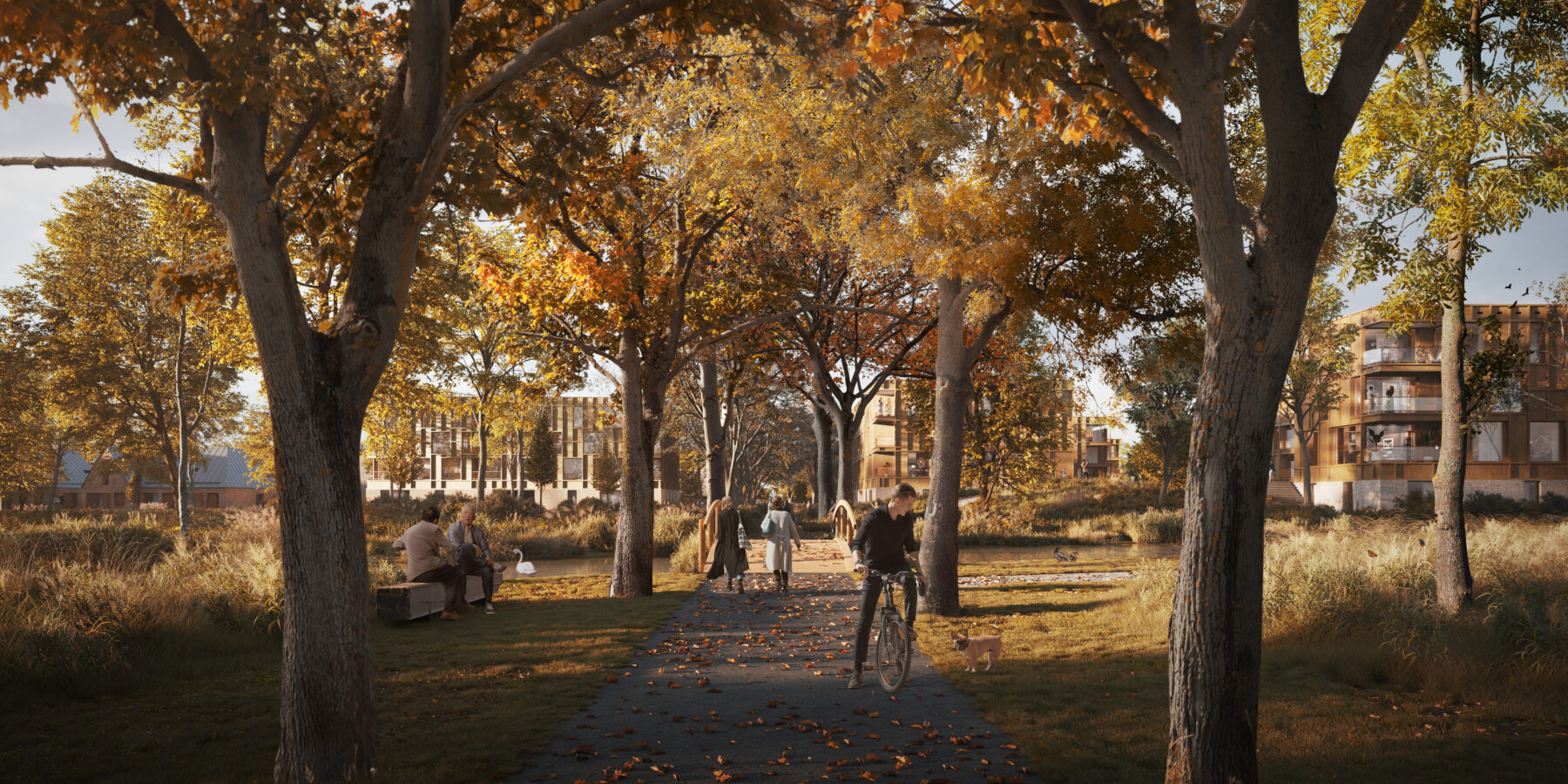 MEETING AND PRIVACY, WITH DIFFERENT TYPES OF GREENERY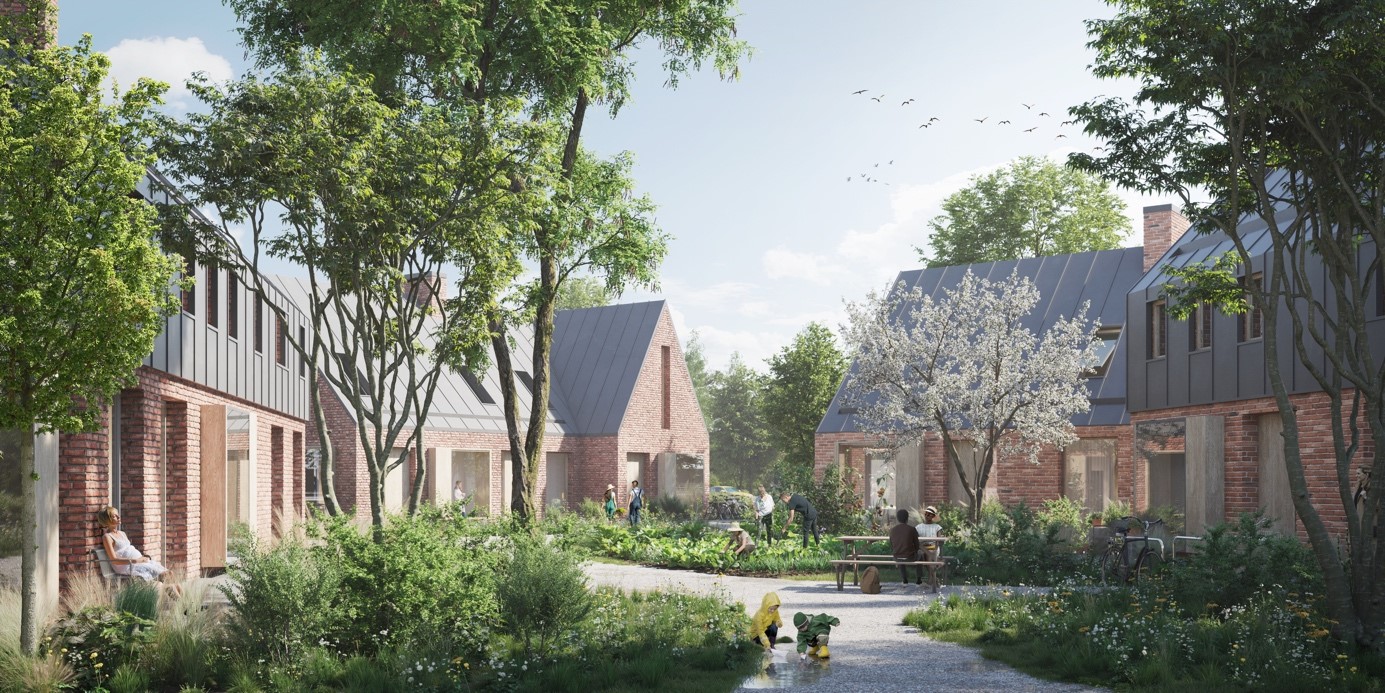 IMPACT ON PEOPLE AND THE ENVIRONMENT
An estate consists of woods, avenues, water features and open fields, with the buildings in between prominently featured. In this case, we make the buildings subordinate to the landscape. Mirre: "In the Neighbourhood Estate, we ensure that the closed character of a country estate is transformed into an open and connected area, connecting with surrounding neighbourhoods and facilities. We have therefore thought about adding various neighbourhood functions, for example. So that the Neighbourhood Estate is also a place where people from the surrounding area can come to. Think of walking routes, a food greenhouse, country shop and social workshop. Both commercial and social, for cross-pollination."
Mirre: By taking stock of the green gold – the trees – among other things, we were able to make a lot measurable, such as the total CO2 uptake of the trees present in the plan. We also scrutinised existing green structures, paths, roads and buildings. Then, together with ecologists and designers, we examined which valuable elements could be preserved and integrated into the design. We also investigated how to add new eco-services in the area and building design.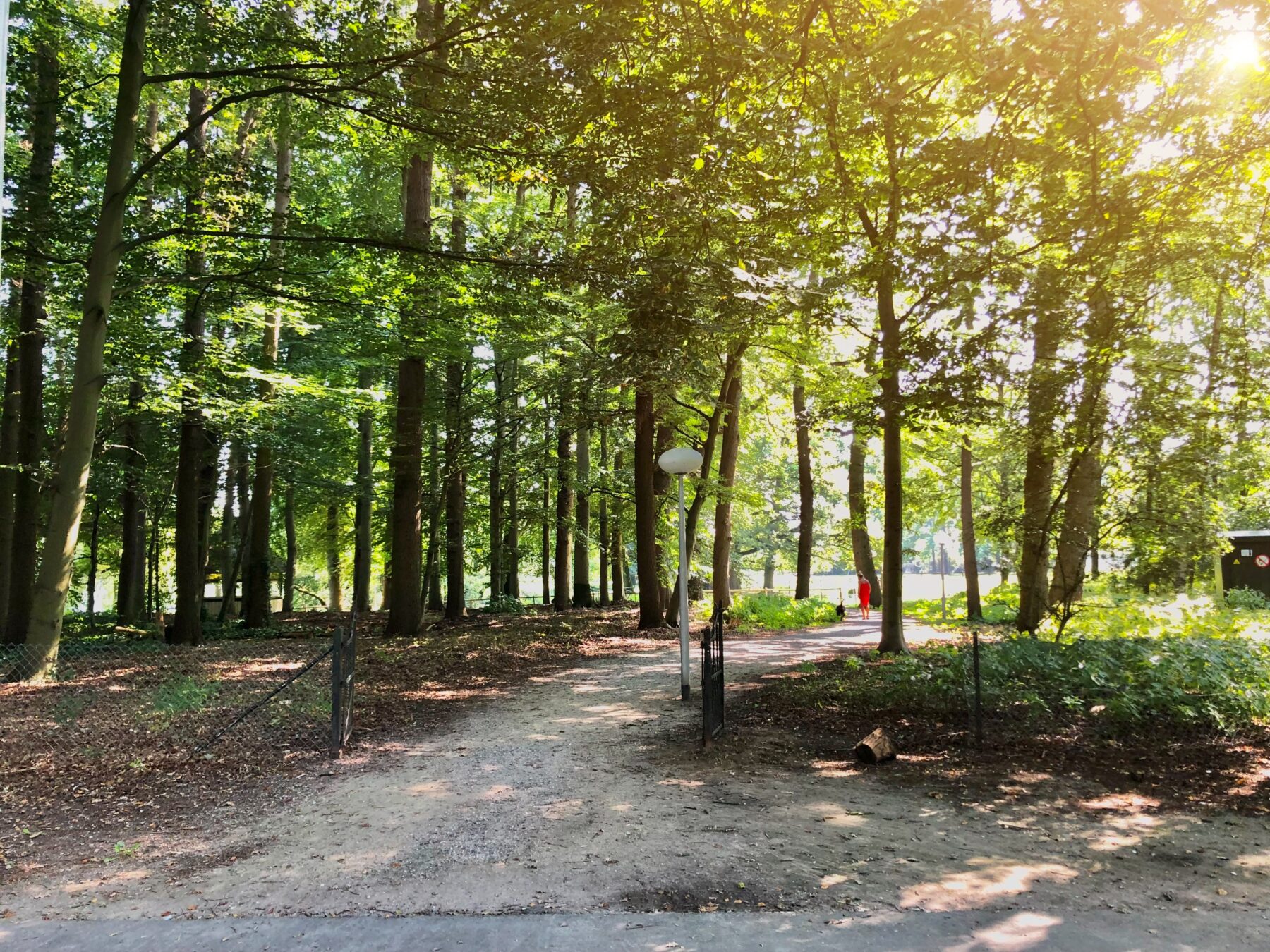 A stable ecosystem is a natural system where different organisms (plants, animals and humans) in a given area are in balance together. Analysis shows that most ecosystem services are present in the area to some extent but can be enhanced by:
Adding natural elements such as natural vegetation, gradients in planting or wadis;
Making the estate accessible to different traffic flows;
Adjustments in the management strategy.
Thus, a large proportion of the ecosystem services already present will be enhanced (by up to 70%). In addition, several functions will be added to the estate, creating 3 new ecosystem services:
Sports and recreation in nature;
Education and training;
Solar energy.
In doing so, the ecosystem of a neighbourhood asset improves integrally, creating a healthy, stable and pleasant living environment for humans, animals and plants.
STRENGTHENING EXISTING ECO-SERVICES AND ADDING THREE NEW
For The Neighbourhood Estate, the goal is to preserve all healthy trees and more than fully compensate for the CO2 sequestration from other felling with new native planting material. Mirre: "With the total intended measures, including housing compaction, we can improve an area's sustainability score and bring label F to NL Area Label B. So we give back more than we take. This way, we save healthy trees and achieve a substantial greenlabel improvement.
REALISE AMBITIONS
None of this comes naturally. Mirre: "We should be economical with the areas we develop, but we should not be economical with the measures we take. It requires a lot of knowledge and expertise and also space and money. We at Dura Vermeer are aware of this and we are making a concerted effort. We want to realise these ambitions. Besides being an area and property developer, we are also a builder. This enables us to actively contribute to this mission right from the first sketches, during construction and even after completion. For example, by reducing emissions from logistics, equipment, materials and production. That's the beauty of being a developing builder, we can make so much impact."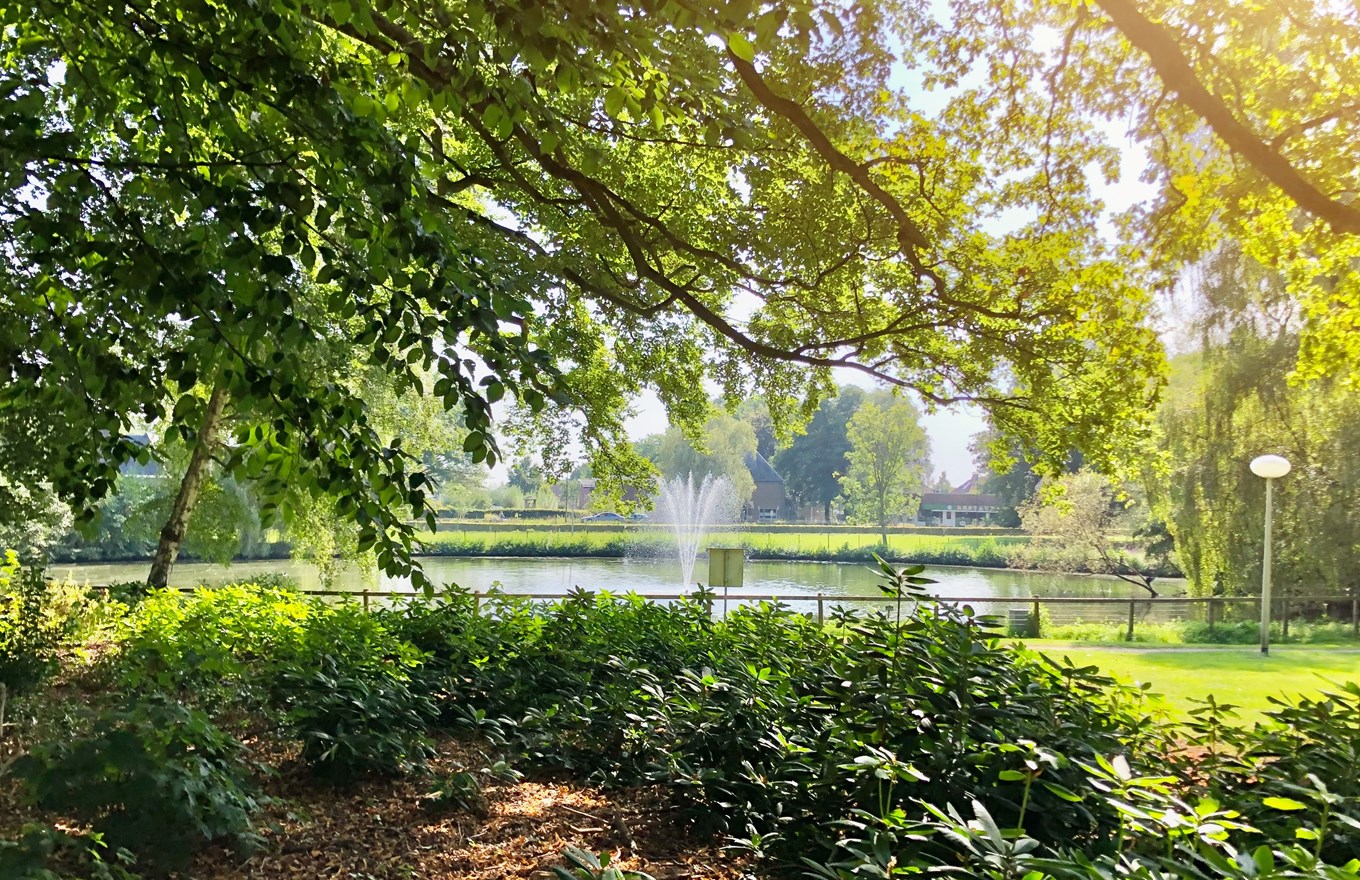 Text: Dura Vermeer
Images: ECHO, ConverseArchitects and Vivid vision.