Prize winner the Indische Buurt in Zwijndrecht.
The Indische Buurt in Zwijndrecht is on the eve of a large-scale redevelopment. The 'De Bostuinen' plan has been selected as the future interpretation of the neighbourhood. We developed a plan with around 200 new and affordable (social and free sector) rental and owner-occupied homes for young and old, singles and families, starters and people moving on. The green living environment with collective gardens offers space for meeting, playing and exercise. Demolition will start in 2024 and the first homes will be delivered in 2026.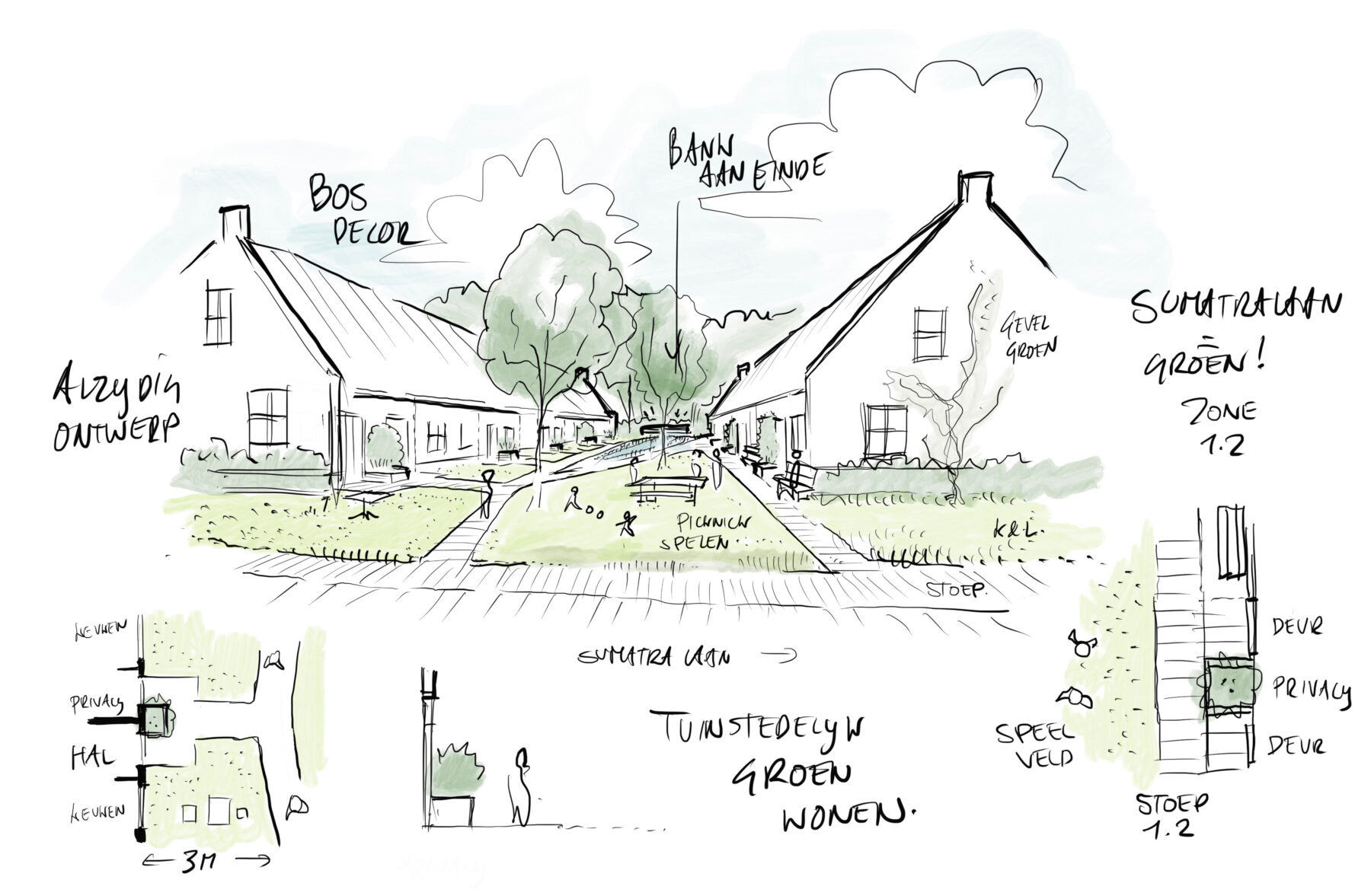 Het team.
Area development requires a lot of knowledge and experience. For the Indische Buurt, we have therefore carefully put together an experienced team consisting of employees from various business units of ECHO Urban Design and external partners.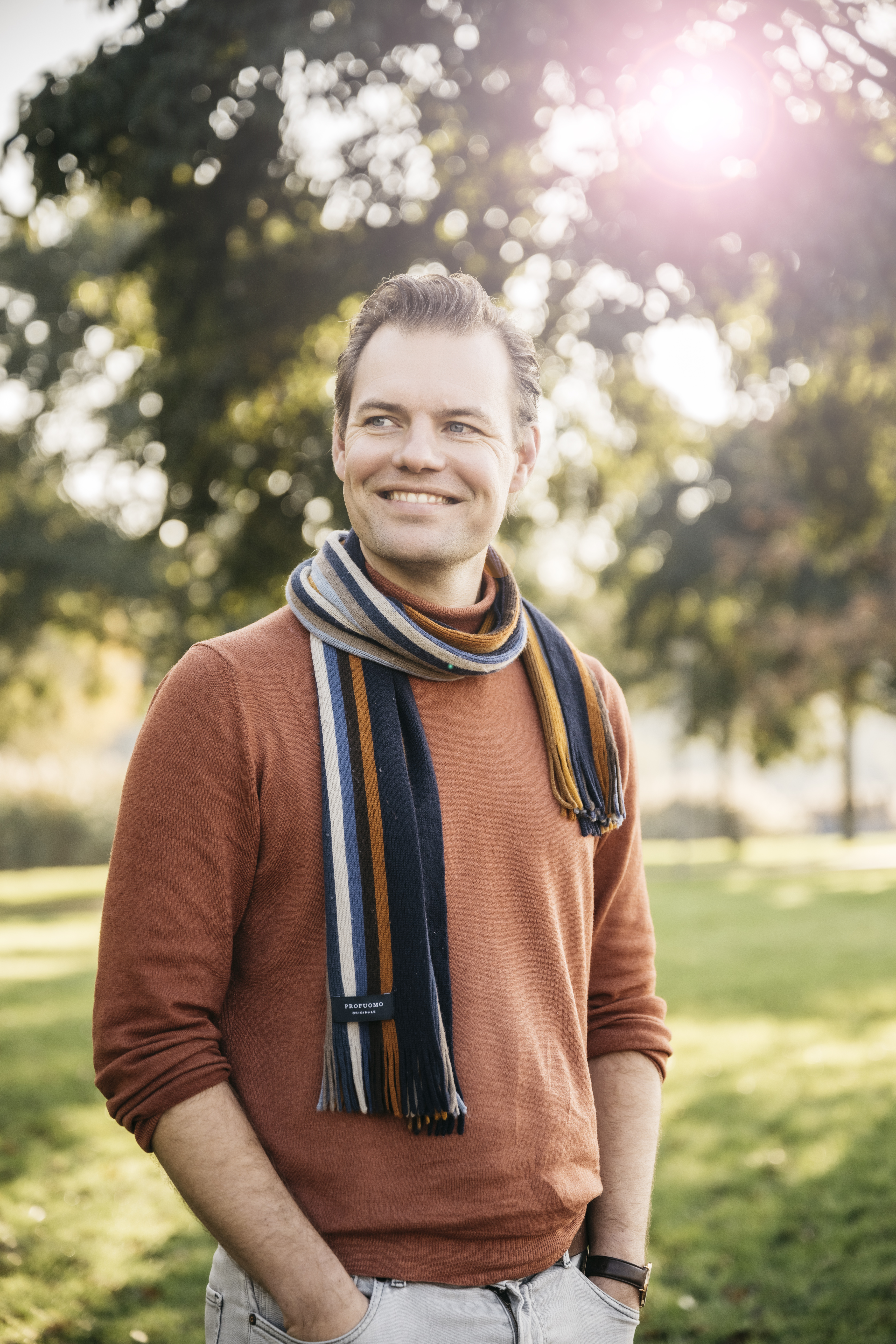 ---
From left to right.
ECHO Urban Design: Robbert Jan van der Veen; Lead Designer, Esmee Bais; Designer/ Projectleider en Margot Overvoorde; Landscape Architect.
Van Wijnen: Jeroen Roijers; Development Manager, Barbara O'neill; Environmental Manager en Louise van de Worp; Van Wijnen Sustainability Manager and Climate Mayor of Hendrik-Ido-Ambacht Municipality.
Fijn Wonen: Mark Willem Hofland; Accountmanager.
Venster Architekten: Richard Van Tiggele Lead Architect.
Conversation Next: Ap Van Der Pijl; Participation advisor.
Antea Group: Lennert Brouwer; Civil Engineering Project Manager.
Van Spronsen Makelaars: Oene Mulder; Broker.
Depart: Hanneke van der Heijden; Concept
---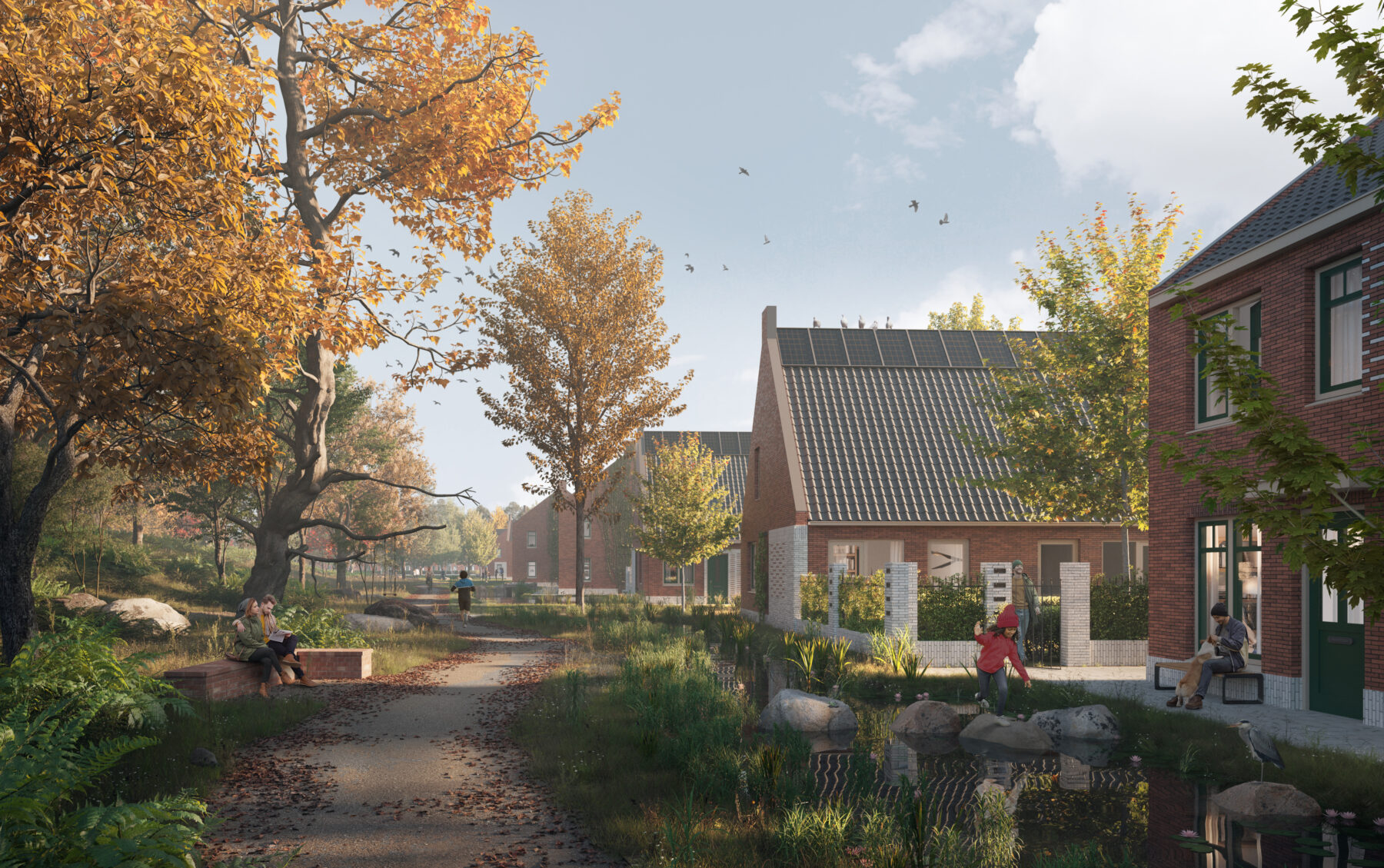 Alderman RO: "Affordable housing".
Robert Kreukniet, alderman for spatial development and projects is proud of the development: "We are building affordable housing and social housing in this neighbourhood and also greening it in the process. Effectively there will be more greenery than there is now. An attractive and healthy neighbourhood for young and old." Liesbeth Groeneveld, director of Woonkracht10, says: "With these developments, Woonkracht10 is focusing on its public housing and social task."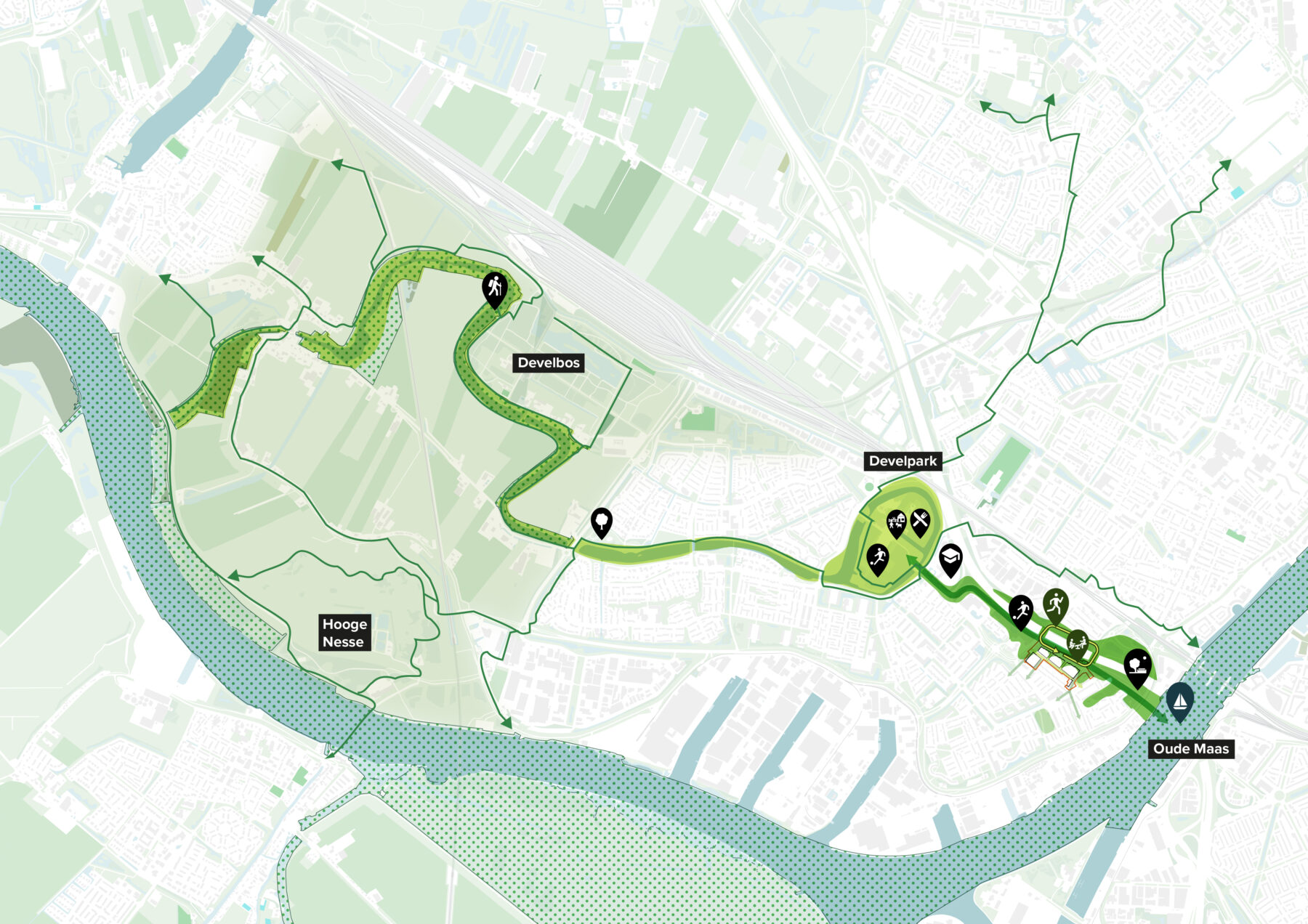 "Bostuinen": new furnishing.
De Bostuinen is one of the projects within Diztrikt. Under this name, the area around Zwijndrecht railway station will be tackled and redeveloped in the coming years. The Indische buurt is part of the Station Quarter and will be a neighbourhood with lots of greenery, an open character and high-quality housing.
Fulfilment plans.
Phase 1 of the project involved the new construction of 29 family homes on Sumatra Avenue. The next phase involves a much bigger change. The demolition of outdated homes owned by Woonkracht10 and the municipal primary school the Dolphin. More new-build homes will come in return. The plans include the construction of a total of 100 homes for Woonkracht10. There will be 27 three-bedroom flats and 60 ground-level single-family homes in various rent price and size categories and 13 free-sector rental homes. Van Wijnen will also build 93 owner-occupied houses with both flats and ground-level single-family homes at its own risk and expense.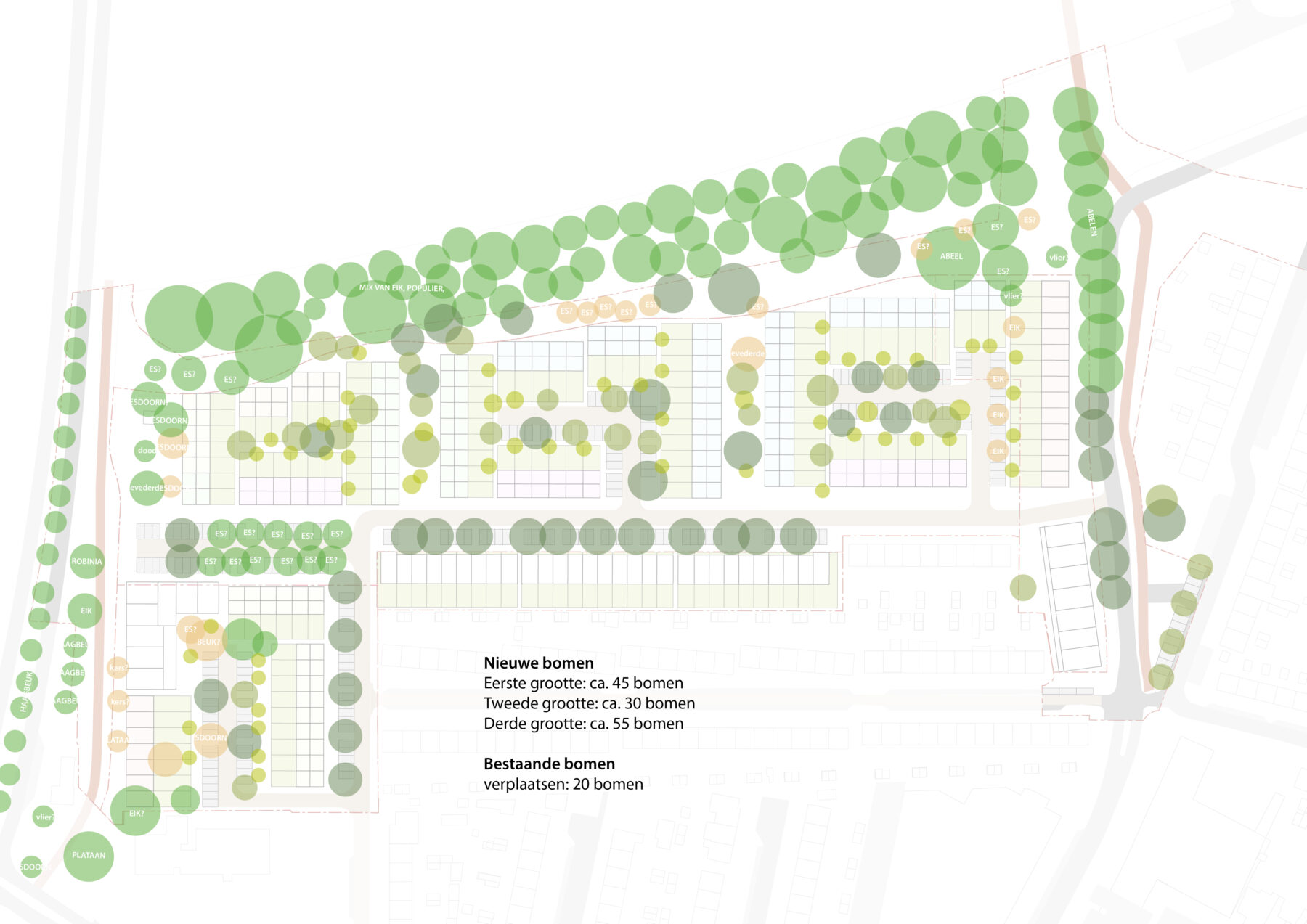 "Popular neighbourhood new style".
According to the municipality and Woonkracht10, this will create "a working-class new-style neighbourhood where pride, growth and connection are central. A green environment with space for trees and plants you would find in a forest and collective gardens for residents. Increasing the liveability and attractiveness of both housing and public spaces are the starting point in the plan." Jeroen Roijers, development manager at Van Wijnen, says: "When developing the plan, we went into the Indische Buurt to pick up its DNA. We found a much-loved neighbourhood, a real working-class area. "We felt the pride of the original residents who are truly 'rooted' here. We were impressed by the commitment: to each other and to the neighbourhood. This is how the residents want to keep it, and so do we!"
Affordable through "Fine Living" concept
According to the municipality, the Indische Buurt will be "enriched with a diverse residential programme. The new homes will be produced at Van Wijnen's housing factory. Fijn Wonen, one of Van Wijnen's housing solutions, quickly realises affordable, beautiful and sustainable homes of predictable quality. The mix of prices and segments makes it a neighbourhood where residents have the opportunity to make a living career. A place where stayers feel at home and newcomers are pleasantly surprised."
Planning.
This year, the team will start developing the plans. Demolition and site preparation will start in 2024, after which construction is expected to start in late 2024. Delivery of the new homes will be phased from mid-2026.