Milestone reached! The signing of the purchase agreement for the housing development at Dr Wibautplein.
The municipality and Bemog Projektontwikkeling are entering the next phase; the development of amending the zoning plan.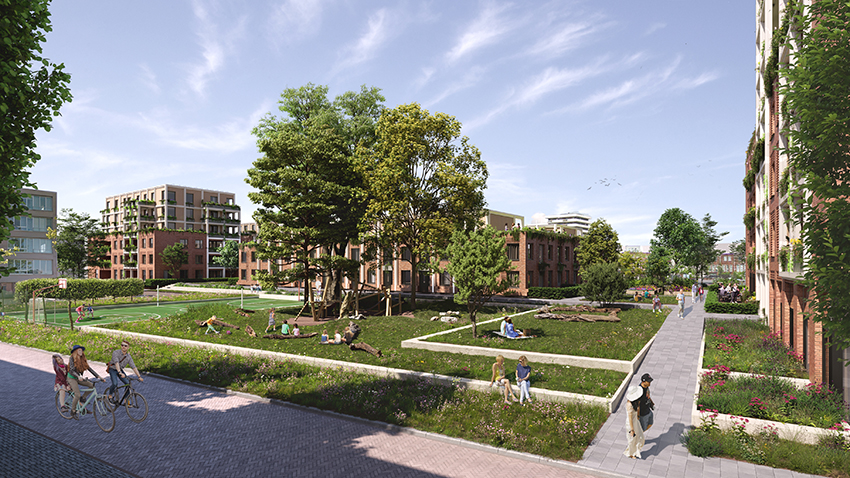 In outline, the plan for WIJpark has 3 apartment buildings of 4 to 8 floors with about 75 flats and 65 single-family houses. The plan includes housing for senior citizens as well as for people moving up and starting out. In the park, various activities will have their own place around the buildings, such as a playground, a sports field, a food garden and a wadi.
During the past period, ECHO Urban Design, BEMOG and KOW further elaborated the plans from the tender won. Through participation evenings with the neighbourhood, the input of local residents was taken into account.