Designers from ECHO to be selected for the next round in EO Wijers competition!
We are proud to announce that three of our designers are through to the next round of the EO Wijers competition.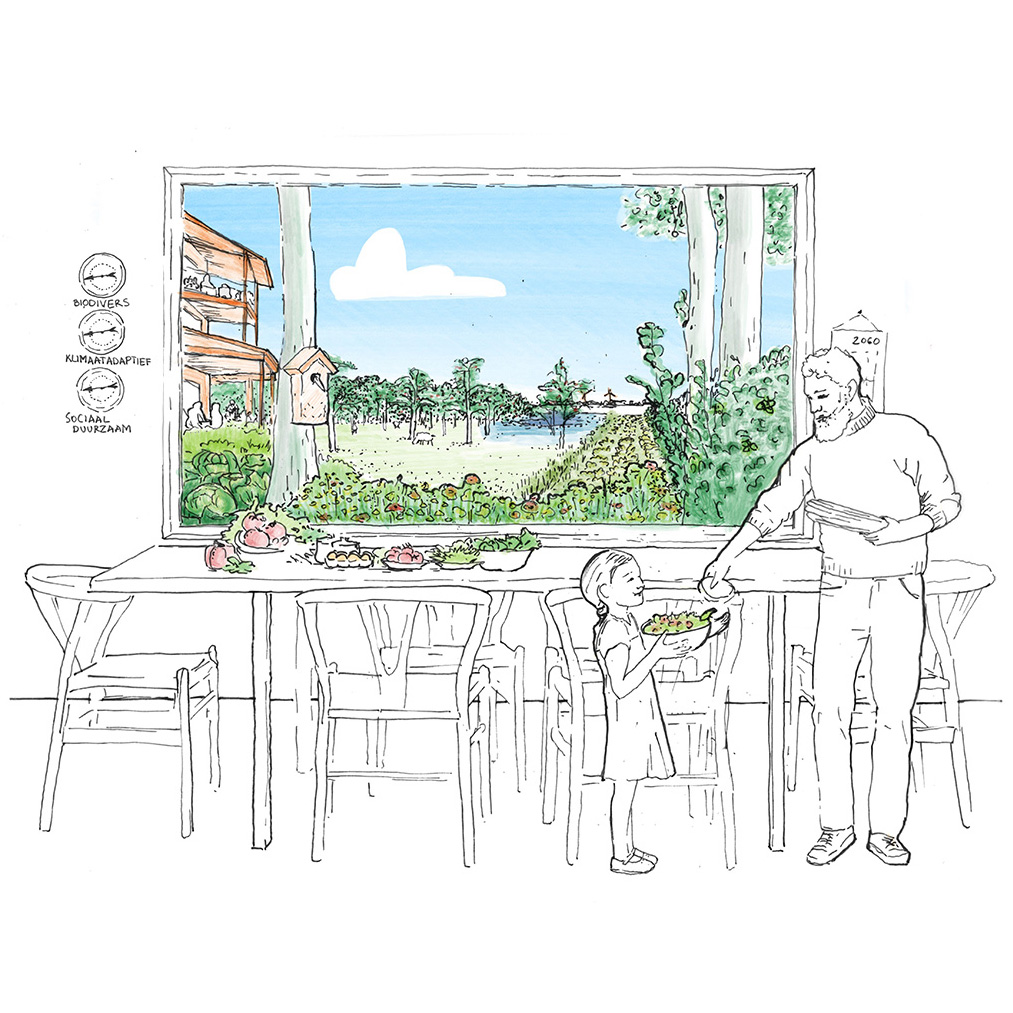 The landscape of Eastern Flevoland is squeaking and creaking: air pollution from nitrogen, pollution of water and soil, decline in biodiversity and the soil is already being depleted. Instead of working against nature, solutions are needed from nature. The tightly parcelled landscape is symbolic of our pigeonholing spirit: every function its own place, every man for himself.
Interventions at system level are needed to initiate change and break down pigeonholing. Each landowner gets more individual opportunities to pioneer again: more spontaneity, randomness and chaos. Vision and policy bring direction to this chaos, so that every initiative contributes to the enrichment of the landscape.
Spatial design is the connecting link. By offering, investigating and imagining possibilities, discussions are initiated. A toolbox of possibilities shows how landowners can help build a richer landscape and a place where we really want to live.
Team
Margot Overvoorde; landscape architect, Anna Kozera; urban designer and ontwerper and Abel Coenen; landscape architect.