In use: Pier Pander Plein in Capelle aan den IJssel
SUPER PROUD! It gives great appreciation to regularly visit your own completed projects and continue to evaluate and reflect. With your own team, but also in conversation with the users who now own the place. Lately, we have visited Pier Panderplein several times; this square has become an interesting green link between the Picasso Passage, train station 'Schollevaar' and the Schollevaar neighbourhood in Capelle aan den IJssel.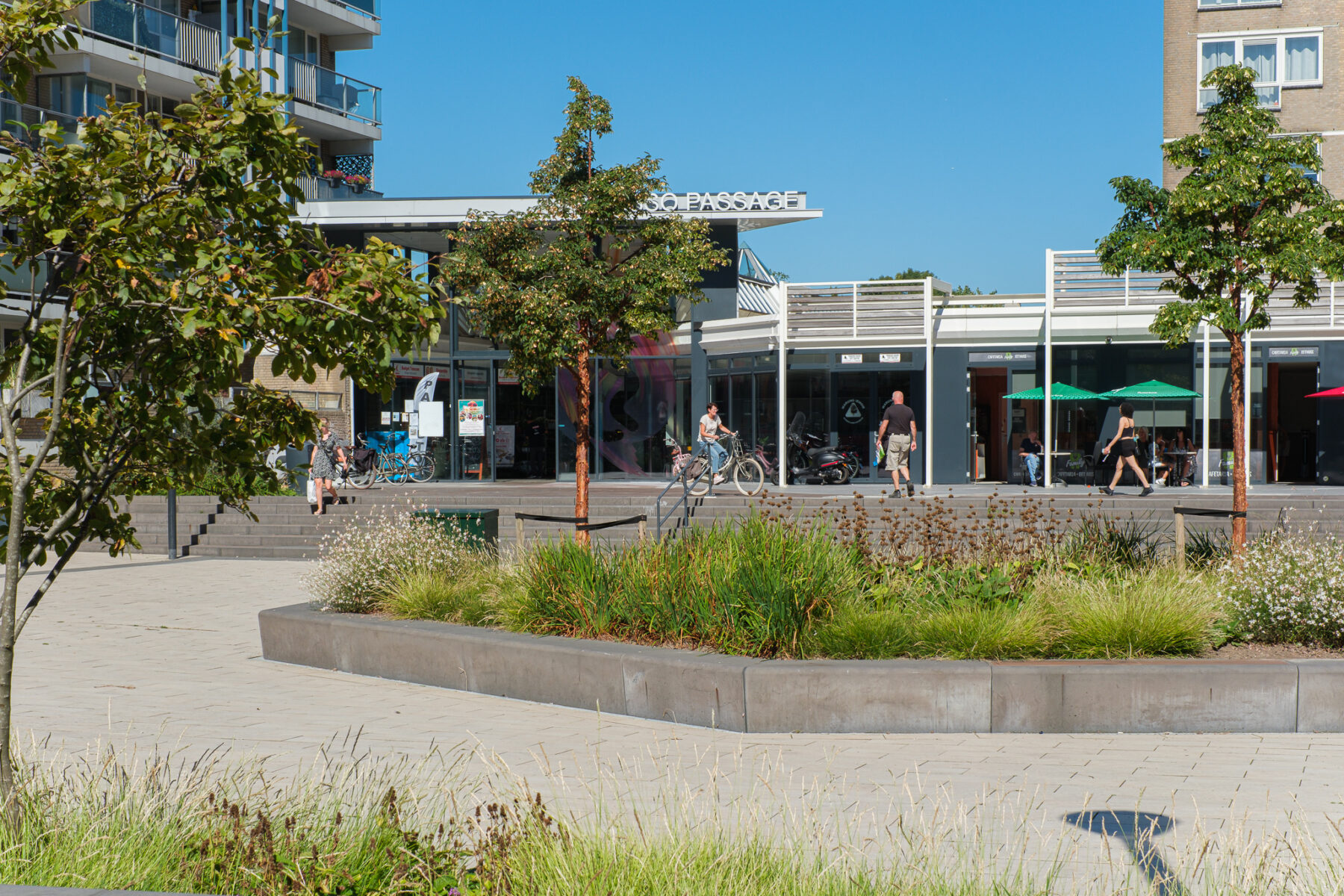 Cool to speak to the children and other users here and hear that they can be found here every day to play, meet, walk and relax with each other. And that people can't even remember what this place looked like a few years ago, we take it as a compliment! To celebrate the transformation, in this post we have put the old and new situation side by side.
Together with the owner of the Picasso Passage, the municipality of Capelle aan den IJssel, civil engineering firm Waterpas, local residents and users, we arrived at a redesign of the public space that, on the one hand, still allows small events and market and, on the other hand, has transformed the petrified space into a green, lively space with play space for children, shade, varied greenery and comfortable accommodation for pedestrians and cyclists. It was an art to include the dense plinths and the many height differences and different ownership situations in the plan into a unified, spectacular but also comfortable and socially safe area.