Happy days under construction.
Wow, so cool! Happy Days' new socio-ecological world in Zoetermeer is becoming more and more visible! This is what we do it for and what we stand for, creating new human and ecological living worlds within the urban context where nature and climate guide the organisation of the plan and where a freer and more exuberant urban form of living is grafted onto socio-spatial principles for (light) meeting, collectivity, social safety and social activation.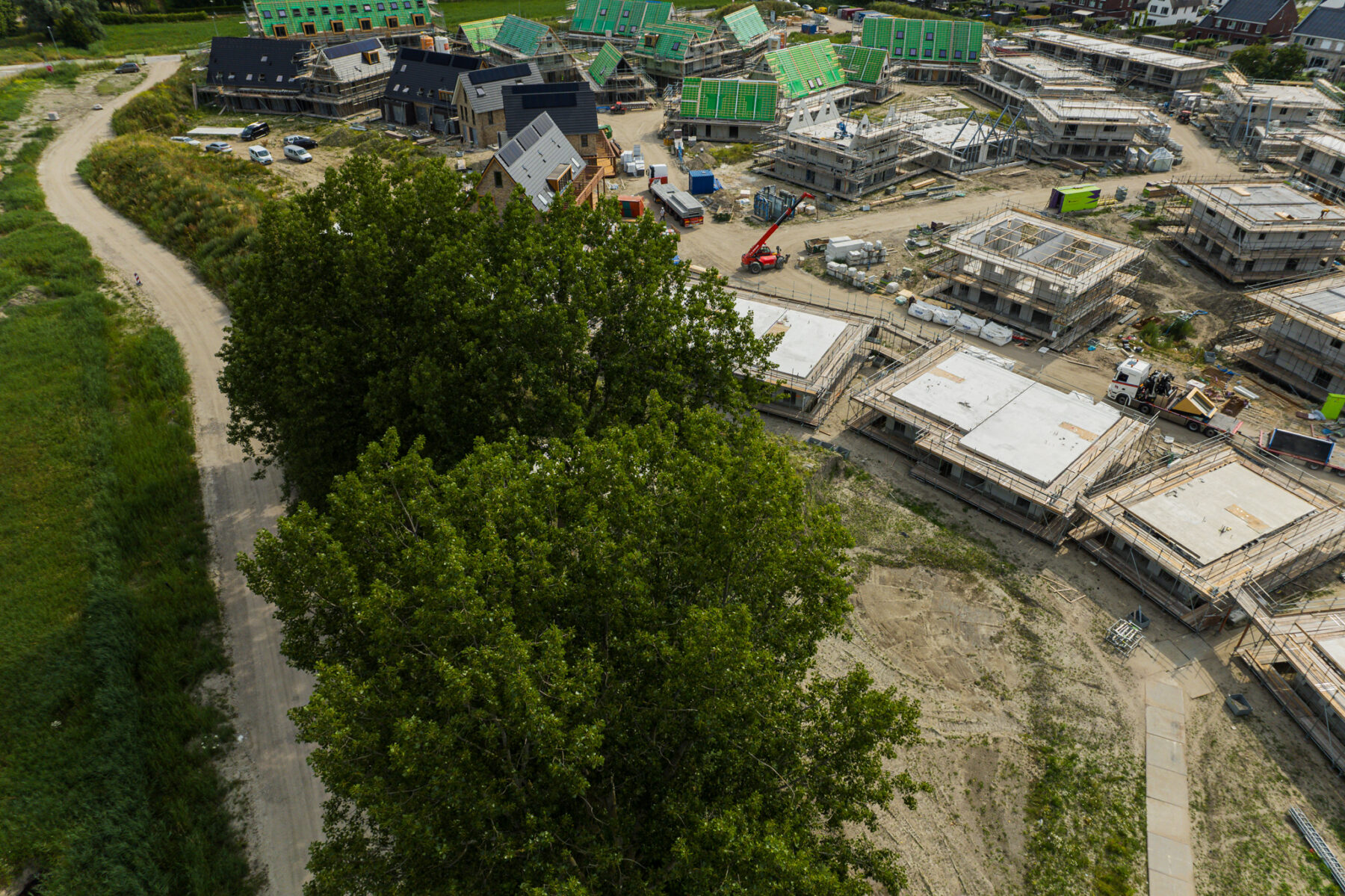 By organising access and (partial) parking around the plan in the forest collar, the opportunity arises to develop a plan with an unprecedented percentage of 53% full land, while achieving a density of 26 dwellings per hectare. The large amount of full ground allows us to develop high biodiversity and organise robust and closed water supply systems with ditches, wadis and open water features. The large amount of full ground provides the conditions to plant 376 new trees, these also serve to keep the area moist and shaded during dry and hot periods.
We believe in a socio-ecological future of urban design, and here integral and interdisciplinary cooperation is crucial and decisive. We look forward to the full realisation next year and will continue to visit the project and reflect and measure any socio-ecological successes or learning points achieved.