An iconic bridge as a connecting focal point in a continuous and distinctive public space linking the city and port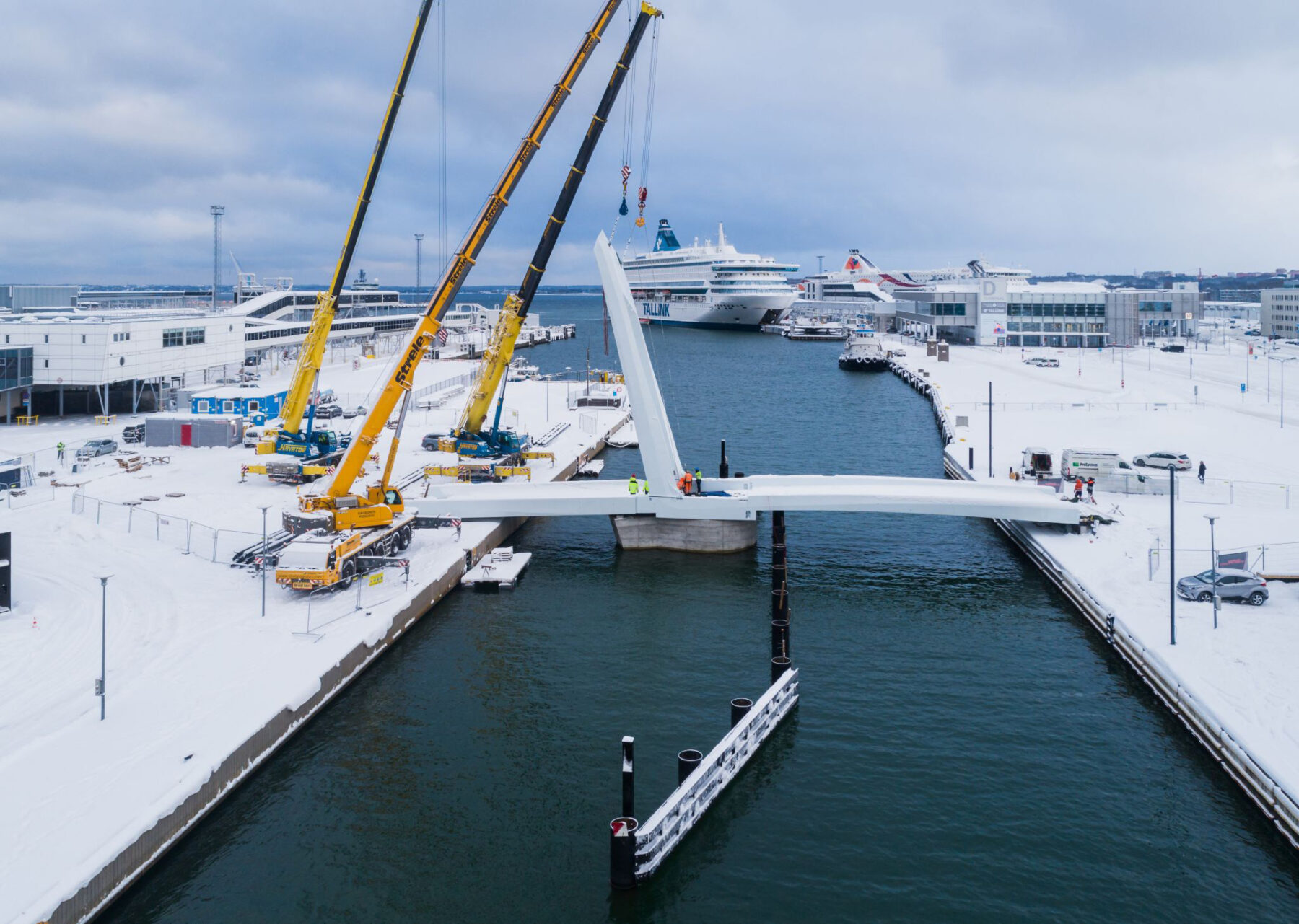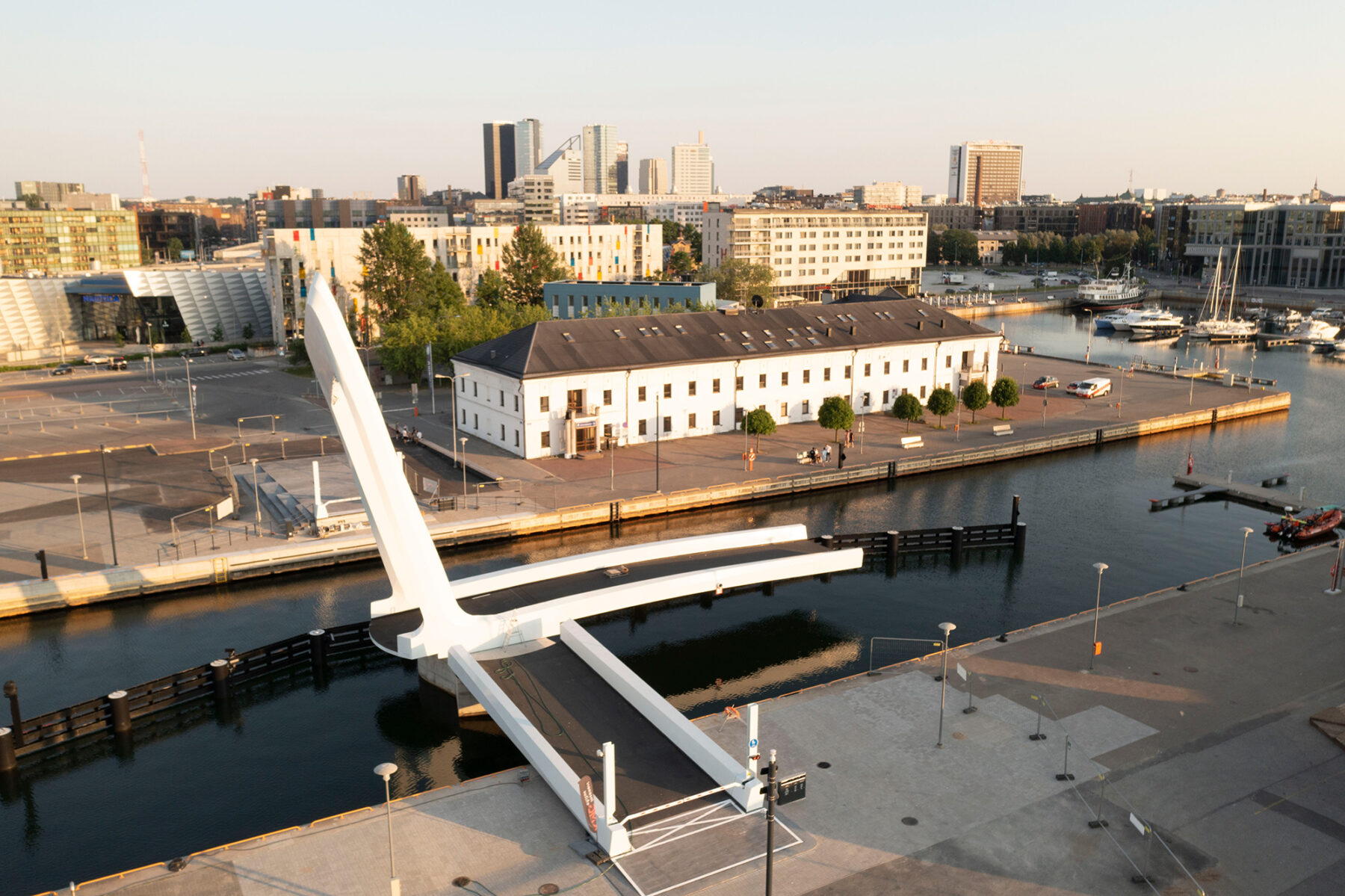 Significant shape
This modern swing bridge looks like a moving, chamfered gateway, each time presenting a different image when it's open and when it's closed. In doing so, we created a welcoming link with a defined perception. The bridge is positioned logically in its future environment and will serve as an important connection for cyclists and pedestrians. A spectacular lighting plan integrated into the structure offers possibilities in the immediate vicinity of the bridge itself. This lighting can be programmed and provides possibilities for use for various events on the water, the quay, and the bridge itself.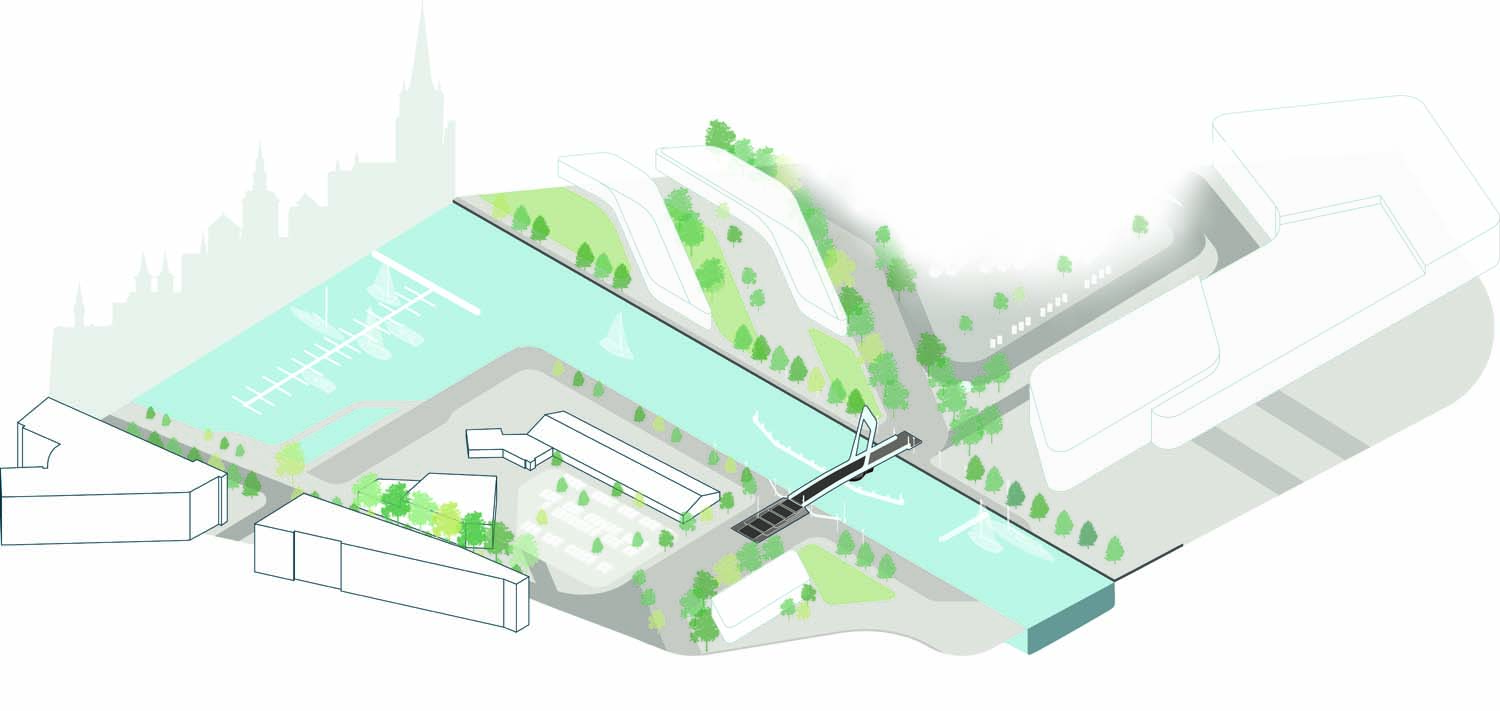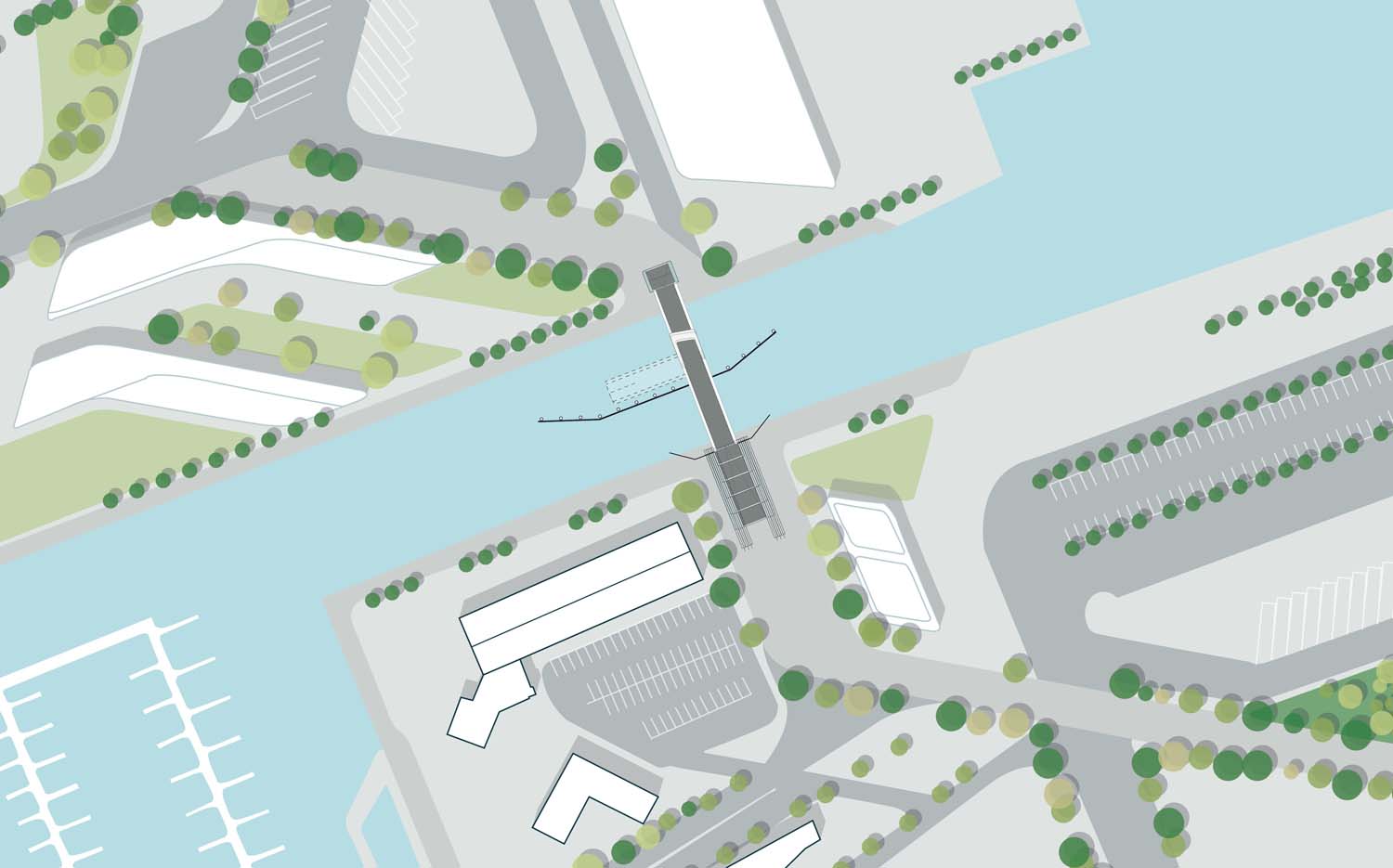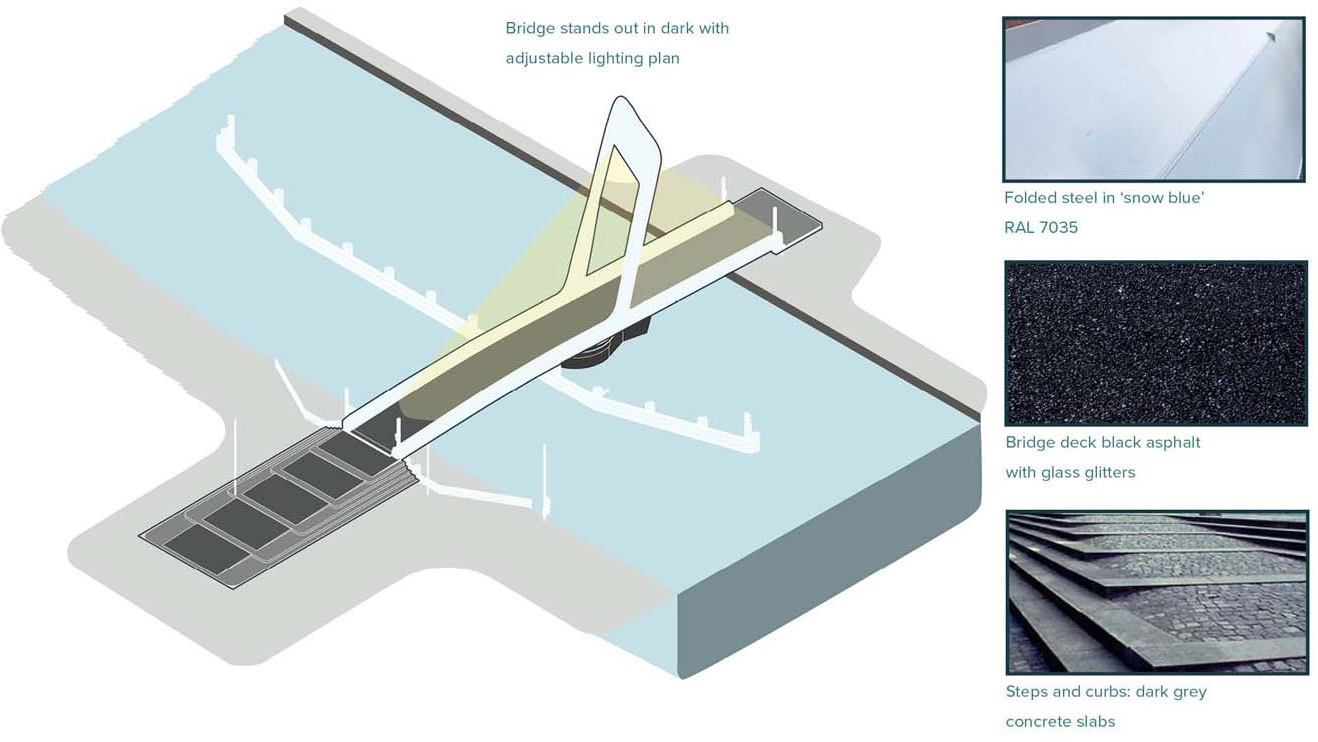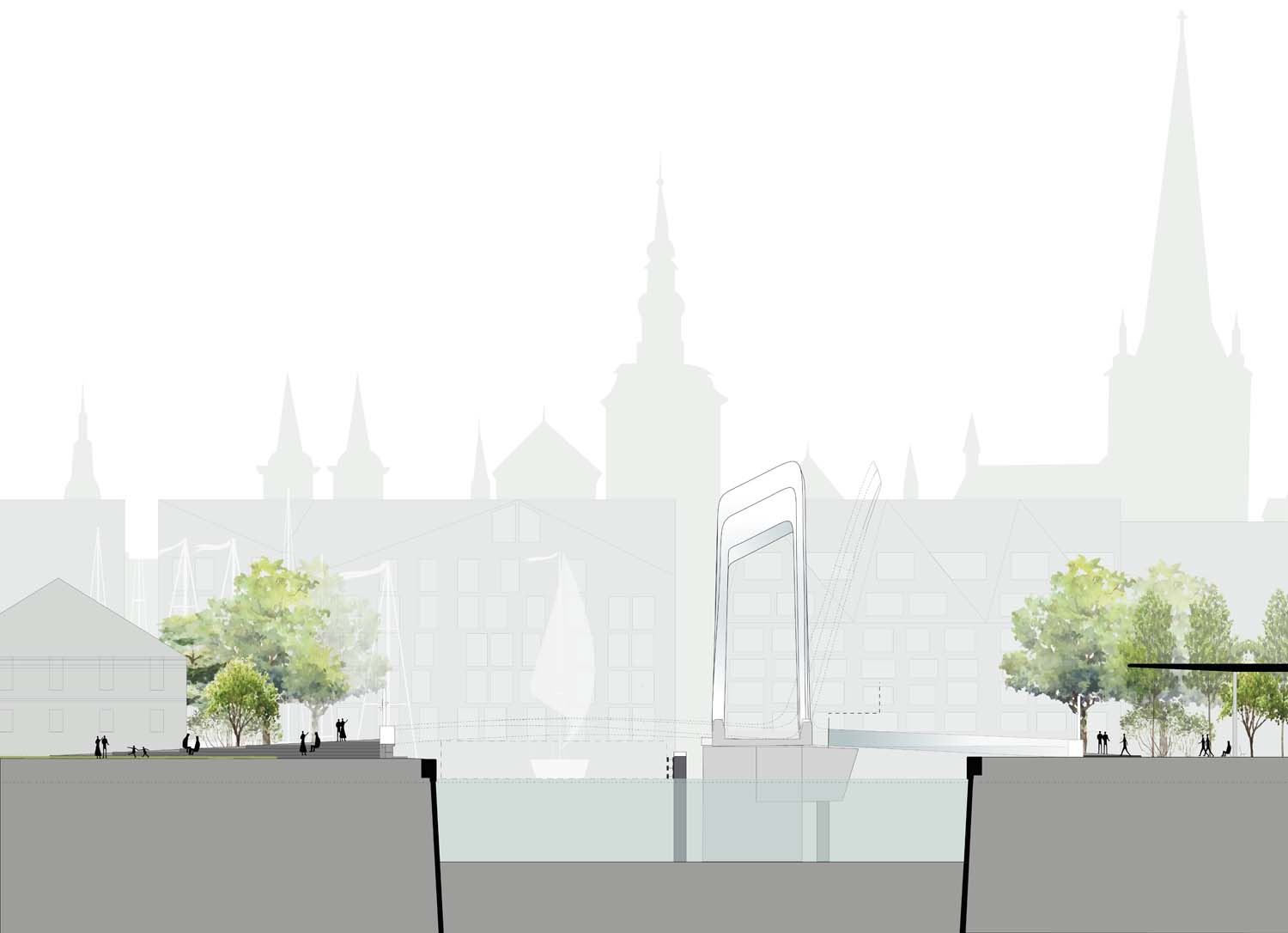 Want to dive deeper into our projects?
Nora can take you on a tour.