Internship: Urbanism and/or Landscape Hero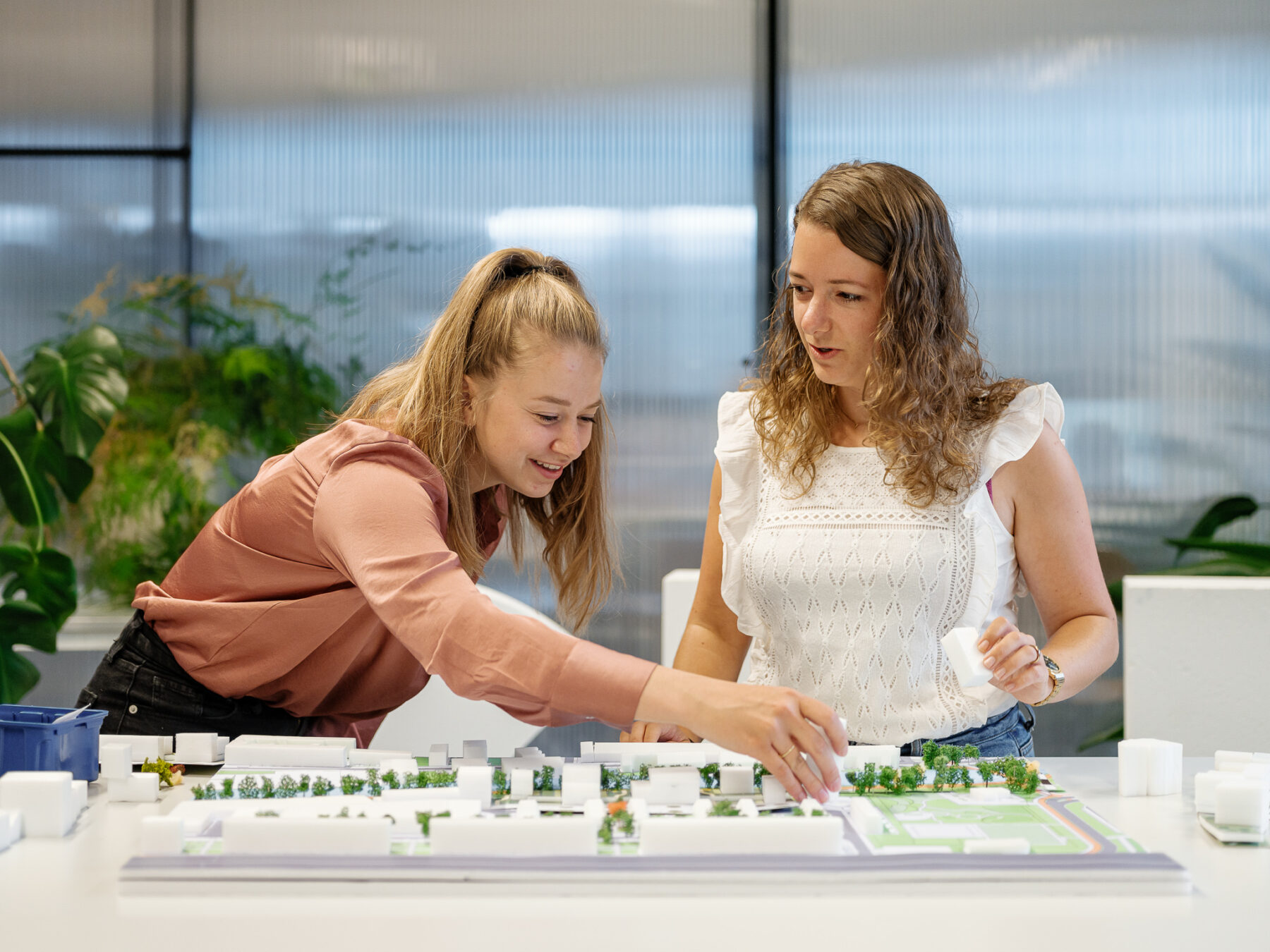 WE LISTEN, WE PLAY, WE DELIVER. AND YOU?
Are you a student at the Technical University or HBO Architecture and would like to gain work experience? And are you, like us, enthusiastic about building integral concepts into a feasible plan? Then we are looking for you!
The internship period.
We work in inclusive project teams. You will work in one of our design teams led by an experienced designer, with a personal internship mentor who will guide you throughout your internship. You will work on different projects from in different levels of the design process of both urban planning and landscape architecture. Everyone in the team – regardless of discipline or experience – contributes to the design and has their own responsibility. We know each other's talents and deploy them at the right time. Giving and receiving constructive feedback is essential in our way of working. Together, we arrive at a solution for the most complex tasks.
You model in Vectorworks, make presentation drawings, physical models and support your team where necessary. In other words, a great learning path to the top.
About ECHO.
From our beautiful office overlooking Rotterdam Central Station, we design liveable urban areas with an interdisciplinary team (urban planners, landscape architects and architects alike). We see densification as an opportunity to actually create more space through smart design. Our integrated approach allows us to deviate from traditional urban layouts and create new standards. Our vision is a layered and interwoven city with room for nature and landscape, including grand gestures, in which a community can flourish.
Our new intern.
You will fit in with ECHO if;
you are passionate about your profession and design creatively
you have a high sense of responsibility and work carefully
you have an eye for detail and never stop learning
you like working in teams and deadlines do not get in your way
you like hard work, but drinks, social activities with your colleagues, eating lunch together and a dynamic workplace also inspire you
We consider it important that you;
a Bachelor or Master student Urban Design/Landscaping Architecture or HBO Architecture
you are registered at a university or college
basic knowledge of software programmes such as Adobe Illustator, InDesign, Photoshop and Vectorworks
affinity with model making
you are available for at least 5 months
you live in the Rotterdam region
working language at the office is Dutch. (international candidates welcome)
ECHO as employer.
An internship for 32 hours, with Friday as day off
Change of interns twice a year. February and September
Guidance from a personal internship mentor
A monthly remuneration in line with the market
Travel allowance (outside Rotterdam) if you do not have valid student card
Internal training programme
Lunch hosted by the employer
Have you become enthusiastic after reading the vacancy? Then we would like to get in touch with you!
Send us your details including your: CV, short motivation (one, A4) and your portfolio via the link below. If you have any questions, feel free to ask our HR manager Nathalie. Who knows, we might soon be.